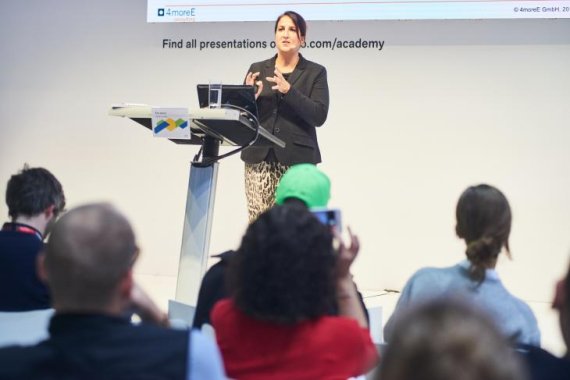 "Is your company already perfectly adapted to the digital era? Are you done with all the upheaval?" Eva Janich of the Swiss consulting firm 4moreE introduced her presentation at ISPO Munich 2018 in a deliberately provocative way. Provocative because, naturally, the answer is clear: No. Nobody is every perfectly adapted, because too much is changing too quickly every day, especially in times of digitalization.
But these changes can be a painful process, especially for distribution. "Sales people have always been the strong men and women," said Janich. But innovations such as e-commerce shook up this image. Moreover, if the employees still have yet to be brought along, this will trigger uncertainty.
In many companies, therefore, a so-called "paralyzing class" of employees is created who feel insecure and abandoned – and then, as a last resort, they work against any change and adaptation to digitalization. Janich said: It's not enough for companies to answer with statistics, to focus on transparency, or to underscore internal success stories.
In order to identify what successful digital transformation can even look like in companies, Janich displayed the "seven deadly sins that – in principle – can mark successful companies in the digital era."
1. Introducing a new system for managing customer relationships and training all employees (only) once
Why does a new strategy usually fail in companies? "It most often comes down to the fact that employees only implement the changes slowly," said Janich. It's not enough to run everybody through things once and then leave them alone with their potential questions. Constant accompaniment is needed for the entire process.
2. 

All departments work in a hermetically sealed fashion
Before, every department worked with their own rules. "Sales or marketing, everybody had their silo," Janich explained. But that's no longer enough these days. If, for example, marketing is planning major advertising campaigns in the e-commerce sector, but doesn't communicate this to sales, this will lead to frustration and disappointment among the sales people.
3. Keep up your regional pricing strategy
Statistics have shown that sales are climbing much more strongly abroad that at home. Janich explained that this also leads to the buying and selling prices being totally transparent – a development that should not be ignored.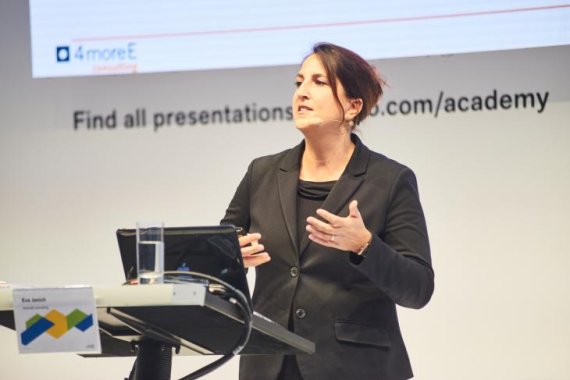 4. Keep up your old model for sales incentives and remuneration
"The world has always been complicated, but in the past you could still rely on certain things," said Janich. "Things like hierarchy, stability, your own experience." But now the world has become increasingly complex. Old certainties become fragile.
Those who demand that their employees change and implement new ideas shouldn't put off adjusting incentives. "Let's do that later," is not a good motto. If new strategies yield good results, they should be rewarded accordingly.
5. Let the management level do a change management workshop
And believe that that's enough. That's because the digital transformation in companies is complicated: It runs in several different steps. There are planning phases, surprises, the rational adaptation of employees, which is followed by emotional ones in the best case, then testing, implementation, and acclimatization phases. That means: There are several points where dissatisfaction or problems can arise.
"Once the first crisis is over, some managers may lean back and think that the transformation is now complete," said Janich. Then the problem is throwing a patronizing party for the employees. However, this means that managers aren't even aware of what they have accomplished. "When a new business strategy succeeds, the employees also have to be rewarded financially. Recognition alone isn't going to be enough."
6. Tell your employees that your company is like Google now
Everything becomes super-flexible overnight – working hours, meetings, in-house project management. Those who prescribe flexibility to their employees from above can't expect them to adjust on their own, said Janich. Employees need to have places to go for their questions. They need to be guided through the process.
Leaving them alone will lead to a corporate culture that encourages political tactics, and that's only about looking out for yourself. "New motivational posters on the office walls aren't changes to the corporate culture," said Janich.
7. Tell your team, 'You don't have to worry, you just need to change'
"That's not true," Janich explained. Adaptation to the digital era is a "complete mindshift." Virtually everything in the company changes as a result, including economic models and the role they play in public perception. Janich referred to a forecast stating that 85 percent of all consumers in the United States would be shopping using personal assistants like Apple's Siri or Amazon's Alexa within the next two years. Even companies in the sports business can't escape changes like these if they become real.
How to deal with all of these dangers in the business environment? Janich closed her talk with seven recommendations that she holds against the seven deadly sins.
Make your IT department the best! They're the people who train and advance your other employees.

Think of your customers and be market-transparent. Be flexible and always keep adapting your model.

Create international pricing models. Manage the transparency of the prices.

Adapt incentives and remuneration models, formulate team goals, and promote fair competition amongst the departments.

Think long-term and get digital natives on board.

Change the culture, not just the methods. Company heads need to set good examples themselves. It's not enough to say, 'We're digital now.'

Be honest – with your team and yourself.