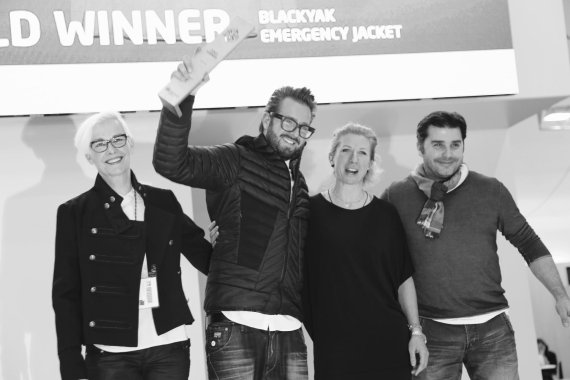 "Five years ago we exhibited at ISPO MUNICH, but back then we were just a bird of paradise", says Maximilian Nortz, Managing Director International Business at BLACKYAK. Back then they came with a Korean collection with lots of colors. People accepted it, "but no one really wanted to buy it". To enter into the market last year, they therefore had a completely independent global range of jackets, shirts and trousers.
Click here for the BLACKYAK's award-winning outdoor products >>>
BLACKYAK with "Very Good Position on the Market"
The clothes are not as colorful as the Korean collection. The tops and trousers have a maximum of three colors, a highly functional BLACKYAK material mix, and a very individual, characteristic design with clear lines. "This combination gave us a very good position on the market", claims Nortz about the changes made from the first year.
"If I were to review these last twelve months", summarizes the Managing Director, "then I'd have on thing to say: I am very proud of the whole team. We've had a perfect start."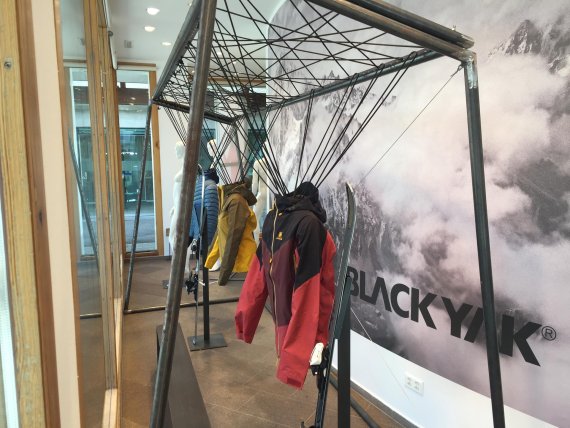 Three Clothing Lines with the Highest Requirements
BLACKYAK offers three clothing lines: Maiwa, Sibu and Pali. The latter is the Expedition line and is worn by mountain climbers in extreme conditions. The Sibu line is characterized by light materials and its great versatility. New material developments are used to keep cold, rain and sweat away from the body.
The Maiwa line is designed with hiking, trekking and daily training in mind. Thanks to their elaborate design, the clothes should also look great in the city and should stand out from the more common outdoor brands. BLACKYAK has received very good feedback from retailers about the whole collection of shell and insulating jackets, trousers, mid-layers and fleece shirts.
BLACKYAK to Succeed with Dream Partners
"Nevertheless we want to continue working on ourselves", says Nortz, "we follow the slogan 'development never stops'. We want to do this justice and excite retailers and customers with new, fantastic products for the seasons." The slogan 'development never stops' comes from DNS, BLACKYAK's development partner. All partners were very carefully picked: This was fundamental for our current success.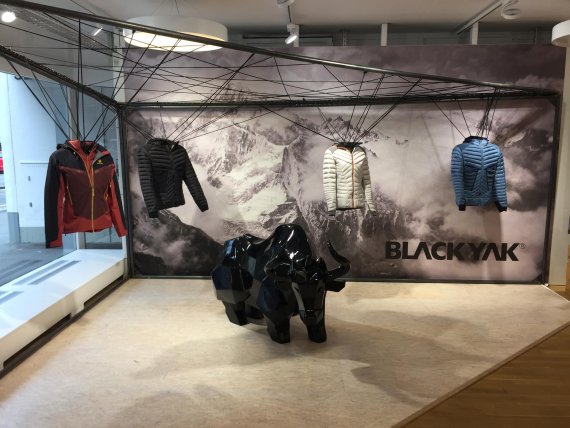 It is for this reason that Nortz is also so proud that BLACKYAK has acquired all retailers who want to sell his brand as a partner. Nortz explains that, "there have also been many partners who have wanted to work with us, whom we have told, for strategical reasons, that we unfortunately are not ready yet." BLACKYAK should grow healthily if it wants to become a successful outdoor brand on the European or even global markets.
BLACKYAK Wants to "Listen to the Retailers"
Thinking step by step is one of Nortz's most important findings from his first year trading. "Listening to the retailers", is the second important lesson. "In the end, the retailers are the mouthpiece for our products", says the Managing Director. Feedback from retailers as well as from customers will in turn have an influence on how the collection develops.
BLACKYAK started up in Europe and North America one year ago: Here are the outdoor manufacturer's top products >>>
BLACKYAK's ambassadors are also important sources for valuable experiences which can lead to improvements and new products. The most important ones are Jost Kobusch and Adam Bielecki. Jost Kobusch is an aspiring north German mountaineer who holds a world record with his free solo ascent of the Ama Dablam (6812m) in Nepal. The 24 year old reckons that BLACKYAK products need to be newly developed from scratch, and that he can be a part of this development. "This means that we can become creative", says Kobusch.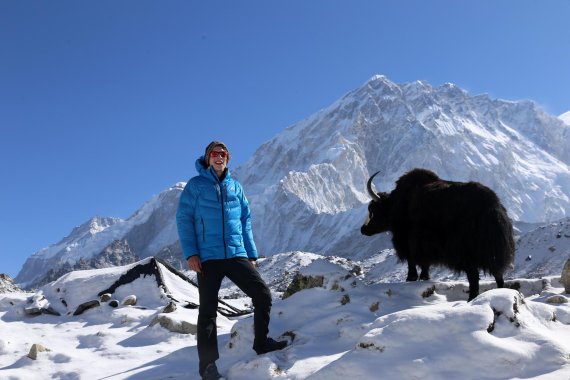 Unique Selling Point at Top of the Range
For Bielecki this is a decisive aspect of his partnership with the premium brand. The Pole was the first mountain climber to conquer the Gasherbrum (8080m) and the Broad Peak (8051m) in winter - everything had to be spot on. For the 33 year old, detail and precision are two key qualities that distinguish BLACKYAK from other brands.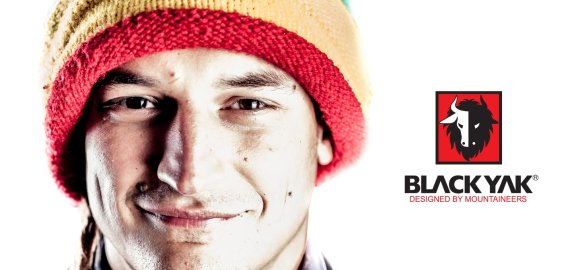 After one year of selling his products on the market, Nortz is visibly proud of having created, through BLACKYAK, a brand with a unique selling point at the top of the range. The partners see it this way too: "They understood which way we wanted to go", reports Nortz: "This motivated and inspired us an unbelievable amount - so much so that we can now continue to work with full commitment and drive."