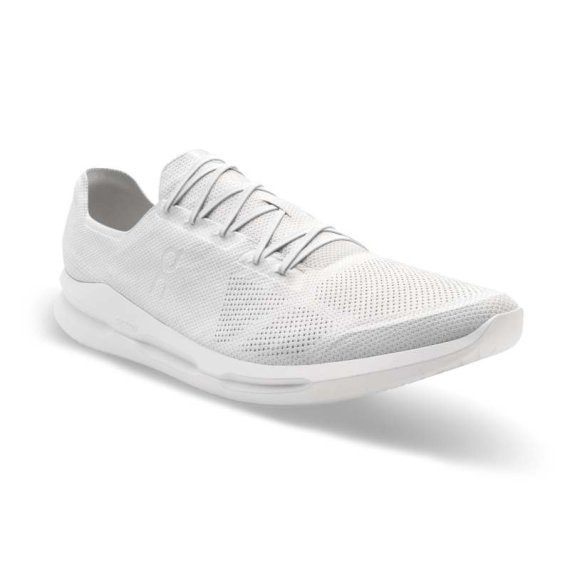 The Swiss sports shoe specialist On Running wants to think more in cycles in the future and has developed a shoe subscription for this purpose. For a monthly contribution of 29.95 euros, the participants will receive the latest running shoe model, which is called Cyclon and is made from completely recyclable materials.
At the end of their lifetime - which according to On is reached after six to nine months for active runners - the shoes are to be returned and the subscriber receives a new pair. On then processes the returned shoes into new products.
On is serious about sending the shoes back. The Cyclon is only available by subscription. "Really - you can't own those shoes. At least not forever, we need them back", On explains on his website. Because On can only close loops if it succeeds in collecting its own products at the end of their life. 100 percent of the shoe is recycled, there will be no waste, neither in production nor in recycling, On promises.
Innovation like this does't work with conventional materials. The shoe consists of two types of high performance polyamides. PA11 was used for the upper material, a bio-based polyamide made from castor beans. The sole is made of a high-performance polyamide compound called Pebax. A new type of foam process was also developed for the sole. Cyclon is completely white in order to avoid the use of dyeing chemicals. At only 200 grams per shoe, it is also particularly light, which makes it interesting for ambitious runners and in turn saves resources. The shoe is also vegan, of course.
In autumn 2021 the first Cyclon shoes will enter the market. Interested consumers can already register now and pay the first monthly fee. The service is offered in more than 50 countries. It remains to be seen whether everyone will be able to enjoy the new shoes immediately. Because which region can be supplied also depends on the number of subscribers there.
"We believe that the future of running shoes is a subscription. But for Cyclon to be a success, the running community worldwide must set the pace. We need to know how high the demand is so that we can plan production effectively and avoid unnecessary waste," the company says. To be profitable, On needs 5000 subscribers per region. "After all, it's not very environmentally friendly to send only half-full containers," the company explains.