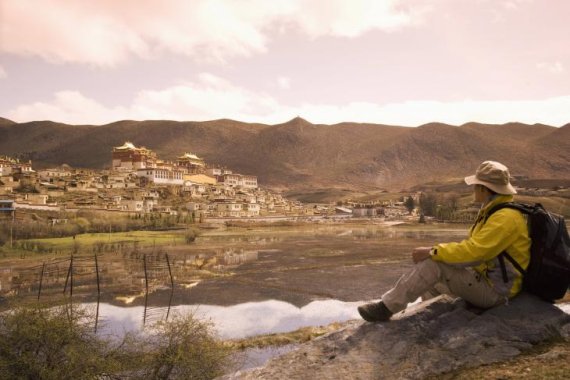 "The damage mankind is doing to the earth will ultimately harm humanity. That is an unavoidable consequence."
This bitter truth wasn't formulated for the umpteenth time in early 2017 by an environmental activist, but by a head of state whose country hasn't exactly stood for environmental friendliness in the past 50 years: China's president, Xi Jinping.
Xi has also understood that unbridled growth will make his nation, and ultimately the whole of humanity, pay a high price. The result is new and harshly enforced environmental laws – China finally wants to get clean.
Although the reforms are initially also aimed at large manufacturing companies such as steel, they have to start somewhere. The mindset has to change, both in industry and, of course, in the population.
While President Xi is targeting large-scale industry, the Kiel-based company Pyua is trying to make consumers aware of sustainability, environmental protection, and corporate social responsibility (CSR) with its winter sports collections. Already outfitted with a loyal fan base in Europe, the young company's polyester recycling concept took its first step towards Asia at ISPO Beijing 2018.
In the ISPO Beijing Startup Village, Pyua Marketing Manager Julian Stauber and Customer Relationship Manager Lukas Kahl presented the "closed-loop recycling" concept to trade fair visitors. This involves all garments being collected by recycling partners and returned to the product cycle.
"Sustainability is the cornerstone of our corporate philosophy. Innovation is also a key building block; we want to always be rethinking clothing and manufacturing techniques. Ultimately, this benefits both the environment and the consumer," says Stauber.
The energy consumed to recycle polyester is only one-fifth that of the original polyester production from crude oil, with no qualitative difference between the two products. Thanks in part to a number of ISPO Awards , Pyua's reputation for innovative products has now gotten so great that even renowned companies like Freudenberg Performance Materials Apparel are coming to Pyua to propose collaborations.
Now the market in China is set to be developed, whereby CSR expert and Brands for Good founder Frank Lohse is of the opinion that Pyua has good chances of success.
"From my point of view, it's definitely still very early for such a holistic approach to environmental awareness in terms of the clothing industry in China, but the issue of CSR seems to be developing at a rapid pace, especially through some standards set by the government," said Lohse. "Pyua could certainly enter an absolute niche in the Chinese market and thus achieve an absolutely unique selling proposition."
The feedback from trade fair visitors at Pyua's first test run in China was generally very positive, "even though the language barrier was sometimes a bit too big," says Stauber. Lohse, who is also cooperating with Pyua and has now had a second appearance for Brands for Good at a trade fair in China after ISPO Shanghai, also had similar experiences.
"Many visitors were enthusiastic about the diverse projects, products, and approaches by our partners, and were happy to receive information and specific examples. In my view, the partners of Brands for Good can therefore do a lot of pioneering work here and contribute a modest amount to rethinking and further development in terms of sustainability and social responsibility," said Lohse.
Although the Pyua concept works well in Europe, Stauber has already identified a crucial hurdle in China: "As far as I understand it, there is still no real clothing drive to get our clothes back for closed-loop recycling."
The emphasis is still on the idea that this could be the new project for Brands for Good with Pyua in China...