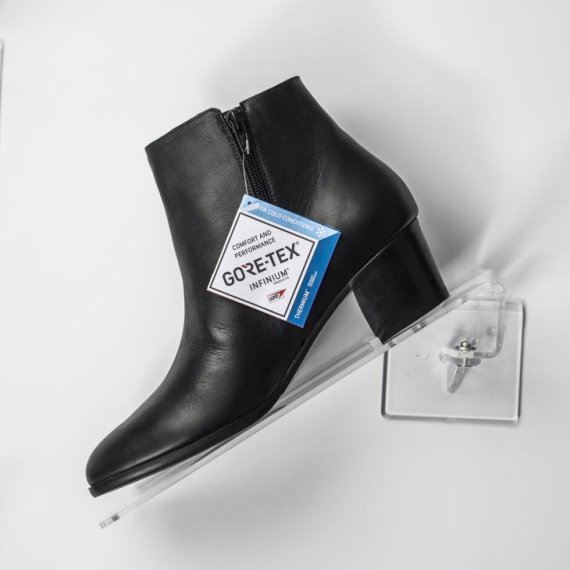 Mr. Langer, how is GORE-TEX positioning INFINIUM in the market? What makes it unique and how will the product brand be launched with regard to communication and strategy?
"Innovation is an integral part of the DNA of the GORE-TEX brand.   We revolutionized the outdoor market more than 40 years ago with 'waterproof yet breathable products'. Since then, we have built up extensive expertise in how the body interacts with clothing during a variety of activities and climatic conditions. Now, we're using this know-how to ring in the start of a new era with the brand expansion.
We will sell two product brands in the future under the umbrella brand GORE-TEX: The well-known GORE-TEX brand with the black, diamond-shaped logo and the new brand, GORE-TEX INFINIUM, which is recognizable by its white, diamond-shaped logo.
The brand GORE-TEX INFINIUM stands for the highest level of comfort and one-of-a-kind functionality, beyond simply 'waterproof'. We want to make trusted products for popular activities even better and offer relevant added value for the wearer - whether it would be a better performance or more comfort, such as when it comes to temperature and humidity management.
To give brand partners, dealers and consumers clear guidance as to which product suits which activity and, more importantly, what advantages these products offer, we will carry out intensive training programs as well as targeted marketing campaigns."
As examples of GORE-TEX INFINIUM products, you mention stylish winter shoes that don't look like winter shoes. What can the customers generally expect from the new brand's products and technologies?
"We want to make it possible for consumers to have new experiences, so we're rethinking the principle of 'form follows function'. Every product comes with a "more" of additional function. Consumers should be able to focus entirely on their activities and experiences - regardless of the weather. Take the GORE-TEX INFINIUM THERMIUM shoes, for example. They keep your feet stylishly warm in winter thanks to their uniquely thin insulation, making the usual bulky look of winter shoes a thing of the past.
We will introduce the GORE-TEX INFINIUM THERMIUM shoes in cooperation with Ecco and FRAU, and the GORE-TEX INFINIUM Stretch Gloves with The North Face. GORE-TEX INFINIUM jackets will be brought out by Mammut, Norrona, Montura, Acronym, Herno, Burton, Arc'teryx, Black Yak, K2, Kolon Sport, Montbell, Sitka and Gore Wear, among others.
We will also launch new products under the well-known GORE-TEX brand and by doing so, further expand our position as a leading innovator."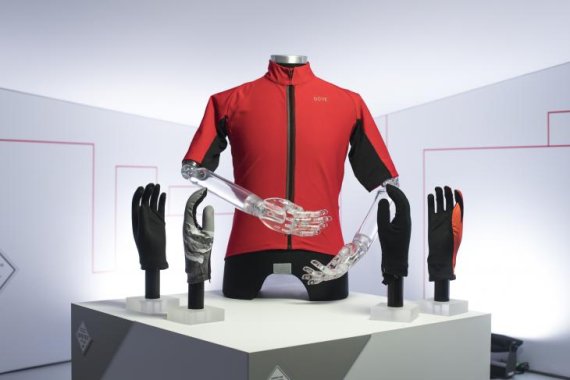 Do you think it's possible to achieve a brand awareness similar to that of GORE-TEX? What are the initial goals for the new product brand, for example with regards to market coverage and commercial success?
"We see great potential for our new product brand GORE-TEX INFINIUM. We are working closely with leading brands from the fields of sports, the outdoors and urban lifestyle. Their reaction has been extremely positive.
The brand GORE-TEX is known worldwide. Now we're going beyond the tried and true and offering our customers an even wider range of products. It's also about tapping into new target groups - for example, those who lead an urban, active lifestyle and would like to be active outside more often and for longer periods of time. Overall, we expect to achieve a similarly high level of recognition over time with our new product brand as with our present brand and to achieve sustained growth."