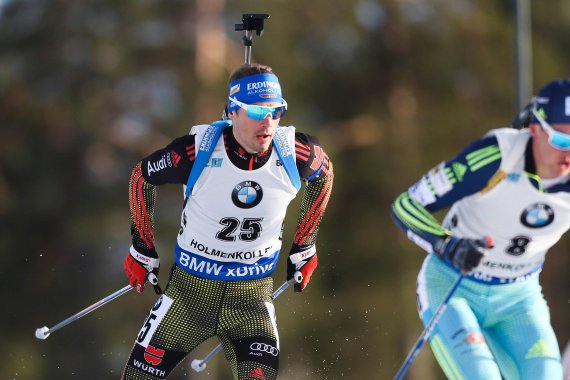 The new contractual agreement with the International Biathlon Union (IBU), which according to insiders will cost Erdinger close to 1.5 million euros per year, and which the private brewer is supporting with TV spots, will run at least until the end of the coming 2017/2018 season. 
Erdinger head Brombach: Biathlon emotionally anchors our brand
"Erdinger Alkoholfrei and biathlon just belong together. That is why we're happy to continue to be a part of the biathlon family. As a crowd puller, the sport offers the ideal conditions to anchor our brand emotionally with the viewer," says owner Werner Brombach.
Magdalena Neuner helped Erdinger establish an advertising presence

Above all, the achievements by Magdalena Neuner (you can read an interview about her life after her active career here >>>), double Olympic champion in 2010, three-time World Cup overall champion, and twelve-time world champion, have helped Erdinger establish a greater advertising presence. Neuner had a private contract with the brewery during her active biathlon career, and just like Olympic champions Michael Greis and Andreas Birnbacher, also works as a brand ambassador after her retirement.
Read here: Laura Dahlmeier: "You Earn Good Money from Biathlons" >>>
From the current German World Cup pool, Franziska Preuß, Vanessa Hinz, Simon Schempp, and Erik Lesser are all equipped with private contracts from Erdinger. 
BMW IBU World Cup: Sponsors and Partners 
Title sponsor: BMW
Premium sponsors: Viessmann, DKB, Hörmann, Erdinger Alkoholfrei, Bauhaus
Data and timing sponsors: IFS, Polar
Contract partners: Infront, Eurovision
IBU supplying gold partners: Adidas, BMX, Zeiss, Lapua, Fischer