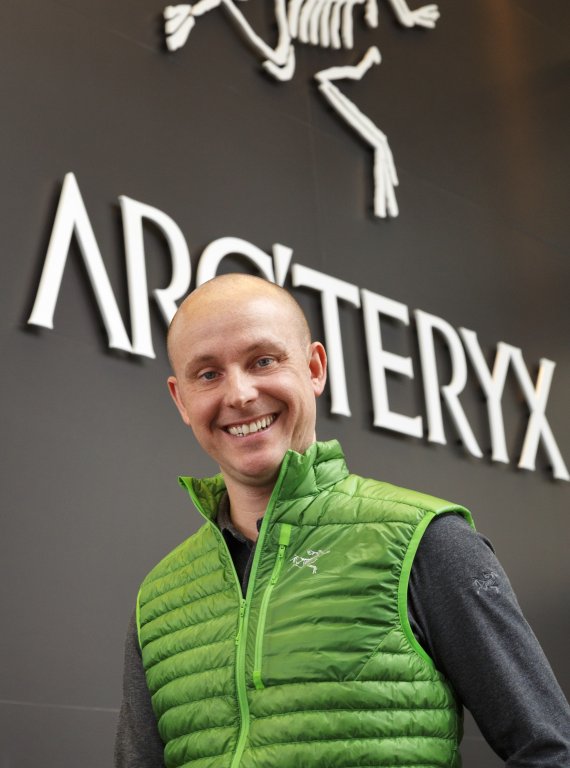 The Outdoor Brand Arc'teryx from Canada is one of the major innovation leaders in the outdoor market. Numerous technical innovations were developed by Arc'teryx and subsequently became the industry standard.
But it's not only technical innovations that send out a signal effect: the typically clean design, the company's own production in its home country and the courageous step into the fashion business with the subbrand Veilance speak for a good portion of self-confidence.
We spoke with CEO Jon Hoerauf about the outdoor market, the challenges of digitalization and the Veilance project.
ISPO.com: Dear Mr. Hoerauf, how is the winter season going so far? Any surprises, disappointments or learnings yet?
Jon Hoerauf: The winter started out strong and has continued strong – from a business and weather point of view. The biggest learning so far is shopping habits of consumers continues to shift faster than most people realize.
Consumers shopped early in the Fall and then waited until the last two weeks right before Christmas.  The typical late November/early December rush has subsided as people are more in tune to new product launches and the channels that people use to shop for gear are becoming more intersected.
Talking about the outdoor industry/retail in general: what are the biggest challenges now and for the next years?
The Outdoor industry faces similar challenges as general Retail – Consumer shopping habits and their desire to interact directly with Brands or shop via online Marketplaces will continue to cause disruption in the Retail sector. The pace at which the world is changing is crazy fast and Retailers and Brands that are up for the challenge will win; those who aren't will be left wondering what happened.
Digitization is driving e-commerce forward. How do you define your digital strategy? How important are the physical stores for you?
Our digital strategy and our Consumer strategy are one in the same; you cannot differentiate them today. Retail stores are an important part of our Consumer strategy – but the experience in those physical spaces has to be more and more amazing and inspirational.
You have opened a new flagship in Vancouver this year. Are you planning more flagships worldwide?
I actually wouldn't call our second Vancouver Store a flagship – as it isn't large enough to accommodate the entire range. We will be opening nine Retail stores globally this year – including some that will have a refreshed look and feel.
You are offering a VR tour in your shop right now – how do your customers like it? Why do you find VR interesting for retail?
The feedback from Consumers is pretty strong – especially when you see someone's facial expression as soon as they take the VR lens off. The stoke and inspiration level is high! This has been a test for us to see how we can use VR technology to transport people into the backcountry and show them a place that inspires us.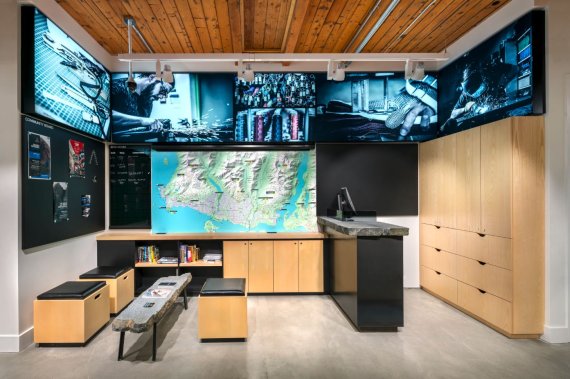 Which channels do you want to push in the future?
All of them. We need to continue to make it easy and frictionless for our Consumer to find us and interact with us – when and where they choose.
How is the shoe segment developing, with which you started just a few seasons ago? Actually everyone is waiting for the first climbing shoe ...
The Footwear journey has been both inspiring and challenging. Our initial launch sold in well – but the sell out was weak. We quickly learned that we had to inject more Arc'teryx DNA into our future products for them to be successful. We are committed to this category and I promise we will create more innovative solutions that we have in the past.
The retail prices in the outdoor market have risen rapidly in recent years. Discounts grow at the same time. How do you react as a premium brand which was rarely on sale some years ago?
We can't control the Retail landscape so much. We need to be sharper in defining our Retail partnerships going forward and make sure the partners we go deeper with will respect our premium positioning. At the same time – we need to make sure our products deliver real value and are seen as premium through the eyes of the Consumer.
In which areas do you want to grow in the next few years?
Women's, Footwear, versatile insulation are key product focus areas for us.
How much turnover did you have 2016/17 and which categories and regions are most successful for you?
I can't say how much we did – but we grew over 15 percent globally. The Asia-Pacific region continues to be our fastest growing – driven by China. Europe had stronger growth percentage-wise than the Americas; as the USA has been a bit sluggish for us.
How important are innovations and where will they take place in the future? It is said, water columns and breathability are technically exhausted, further improvements bring less and less. What is coming now?
Innovation continues to be at the heart of everything we do. I think however that innovation will also need to be driven beyond physical product and into other aspects of the Consumer journey and business processes. We also need to really think about what we want to look like in 10 years – not just in the next season.
Many also see an innovation boost in the development of sustainable collections. Why didn't we hear a lot about Arc'teryx and sustainability?
You will begin to hear more and more – when we are ready. We have been laser-focused on sustainability for 25+ years – if you consider we try and build products which last longer than everyone elses.
A few years ago, Arc'teryx launched Veilance, a technical premium fashion collection. Many brands speak of it, so far hardly anyone has been successful. What is the secret of your success?
I think that our Collection is truly technical – when the weather gets nasty; our products perform at their best. We have not strayed from that promise and we never will.
How much overlap is there between the Veilance customer and your classic Arc'teryx clientele? Where do the two brands benefit from each other?
I think there is some overlap – but not much; especially if our Outdoor Consumer lives in larger megacities. Our Veilance Consumer tends to come into our Brand through the design side. While our Outdoor Consumer tends to find us through the technical, activity side. Both Outdoor and Veilance product balance clean design and performance in their product solutions.
How has Veilance evolved over the years? How many customers do you have and is the market growing? What is the sales share of Veilance at Arc'teryx?
Veilance has grown rapidly since its launch in 2009. Its growth has outpaced the outdoor business. We have evolved from just jackets into sportswear and accessories. The market is growing – as proven by the fashion labels and outdoor brands entering into mix. Currently, Veilance is only 5 percent of our total business – but it is poised for much, much more.
Why is the collection only for men?
That was the initial scope. We wanted to prove the concept before we expanded too broadly. We are still in the incubation phase – but we have a lot of ideas on how to expand the Collection for the future.
Arc'teryx has decided to take the production back into its own hands. Why? What advantages does your own production in Canada bring?
It allows for us to understand how you take a prototype and not just build one; but build many – and still control the quality and efficiency.
What percentage and which collections do you produce in your own factory – how much in Asia?
We produce less than 10 percent of our products in Canada. Veilance, LEAF, Harnesses and other highly technical core products are produced in Canada.
What role does digitization play in this step? Are you using more automated processes in Canada to be more cost efficient? Or are you working on it?
We are constantly looking at how to improve and get better – as long as the process delivers on the design intent. Automation can help us with efficiency – but so can smarter designs. Currently there is nothing that can replace an amazing crafted human touch for most of our apparel – and we don't see that changing anytime soon.
Better Timing will become more important in the future. The lead times are to be shortened in order to react closer to the market needs, at the same time there should be more new collections / delivery dates in the year. What are you doing to become faster and what consequences will that have for retail?
As we become smarter Retail merchants – we know that we must give our Consumers more solutions more often. I think that we can do this through sharper merchandising and Consumer experience discussions that happen much earlier in our process.  We can and should reduce lead times – but we cannot compromise quality and testing in order to deliver a product that won't stand the test of time.