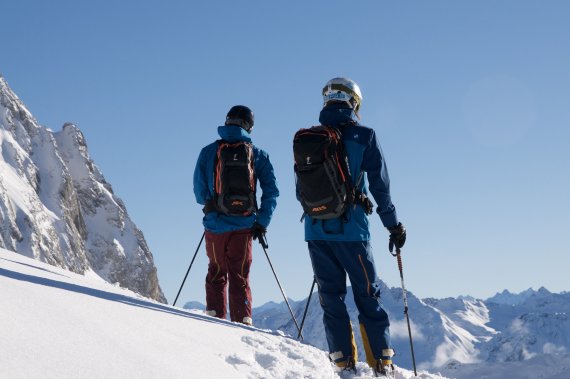 Pyua has made a name for itself: The brand consistently manufactures its products from recycled materials. That's catching on in the outdoor industry. The ski clothing company from Kiel has grown steadily in recent years, and now has a new shareholder.  Founder and managing director Timo Perschke will continue to lead Brand and Product Development, together with his team. SPIN Capital founder Stefan Mohr announced that he would "assume overall responsibility for ABS and Pyua." Mohr: "We want to grow strong as a group" – this included "possible further acquisitions and the development of international markets." The marketing, sales, customer service, and logistics of Pyua will be coordinated from Munich in conjunction with ABS.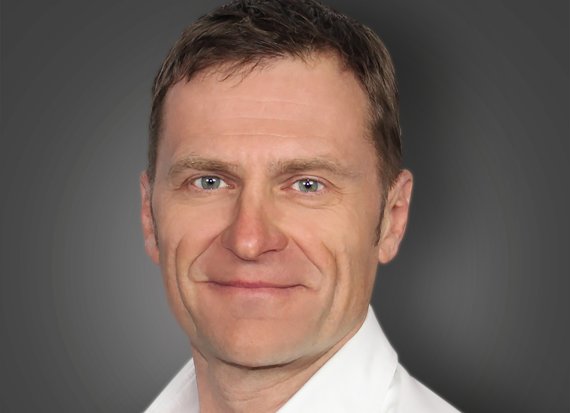 Why did you decide to purchase Pyua just under a year after the acquisition of ABS?
Stefan Mohr: For us, there are four key reasons:
Pyua offers major growth potential with its brand essence of "sustainability"

As a textile brand, Pyua is the perfect complement to ABS, and both brands address a similar target group

The team around founder Timo Perschke has a lot of expertise and motivation, and fits very will with our other sports investments

With the acquisition of Pyua, we have reached another milestone in the development of a profitable and high-growth sports investment company.
SPIN Capital is an investment company, so its primary focus is on sales and profits...
I once heard an adage from a former partner: 'Sales are everything.' That does mean, yes, that profitable growth is very important to us. But that's not unusual, either. In contrast to many other investors, however, in most cases we take over or supplement the management, and thus also assume responsibility for the success of the company.
And what does that mean with Pyua?
Pyua is, first of all, a very good addition to our sports portfolio. In addition, it's a fascinating brand that we believe has great growth potential. Together with our previous investment, the "ABS" brand, we can now offer the consumer and the retailer a highly attractive product portfolio – and that for both brands with a clear positioning that clearly distinguishes them from the competition, but complements each other.
What are the new corporate structures like at Pyua?
The two brands will be managed independently, but the corporate structures will naturally be designed in such a way that we can utilize all possible synergies. This means that we will combine logistics, sales control, marketing, and all administrative areas. The management of Pyua will still be taken on by Timo Perschke. I will assume overall responsibility for both companies.
What changes will your ownership bring for business partners and retailers?
Hopefully many positive ones. We can offer a much wider product range, and are therefore a great alternative to our competitors – one retailer or the other will definitely rate this positively. In addition, we're gaining relevance in our market and may therefore also be of interest to international trading partners, and last but not least: we are putting our money where our mouth is and consistently taking the next step towards growth.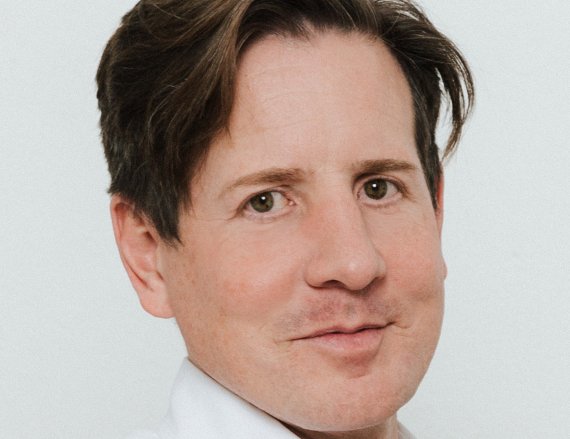 And what exactly does that mean? You acquired the second brand within a very short time. When is the next purchase coming?
There isn't some plan to buy a brand every year. We want to realize sustainable growth. That is why we will certainly be very busy in the near future mastering the coming challenges in terms of organization and products with ABS and Pyua. But should there be an exciting opportunity to complement our portfolio in a meaningful way, we will certainly give it careful examination.
And what are your growth objectives like in terms of numbers?
We want to grow as a group and realize noteworthy revenue sometime soon. This may require further acquisitions and the development of international markets. That's why, for example, we've greatly expanded our subsidiary in France and are currently working on tapping the North American market. However, one prerequisite for growth is that we do our homework in our core countries in the D-A-CH region.
And what tells you that you'll be more successful than other companies?
Whether we're more successful than others isn't what interests me at first – first, we look at ourselves, and I'm convinced that we now have excellent prerequisites to be successful: we have fascinating brands, great products, and a highly professional team. In addition, we're following a clear, customer-oriented plan and will hopefully be perceived in the future as a partner who acts with commitment.
What do you, as a "lateral entrant," think of the industry and the competitive environment?
Sport is a fascinating market segment that's been showing high growth dynamics for years, and is generally independent of economic cycles. In the sporting goods industry, however, there are and have been many competitors with sometimes short sell-by dates. If we want to achieve lasting success, we need to develop a long-term product life cycle and work with a design language that can be traced back over many years. We need to develop an organizational structure and culture that is agile enough to adapt quickly to changing circumstances. In addition, we need to be a reliable partner for our most important sales channel, retail, or – where we aren't that yet – become one.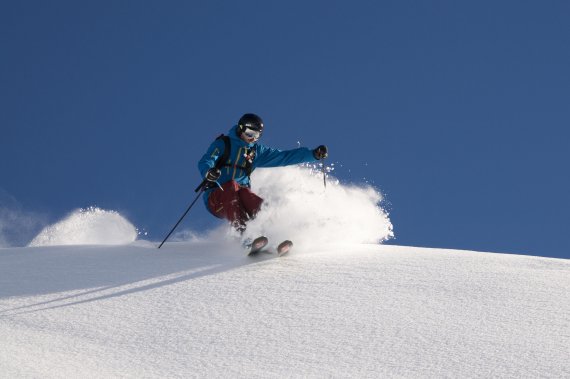 But there will also be direct sales?
We also sell directly to large organizations, such as mountain rescue organizations. Some of these customers have very individual, complex requirements, so we have to take care of them. Wherever it makes sense, however, we'll also include retail. And, naturally, there's also an online shop for end customers. If the consumer absolutely wants to buy from us on the website, they can – like with our competitors – but also.
What do you require from your retailers?
Together with the retailers, we primarily want to develop a digital customer understanding. The consumer will discover our product digitally, they'll go to a website and inform themselves there. Then we'll prepare them so they can make their purchase. And that's what happens with a technical outdoor product, I think, mostly stationary. That's where you can touch the products and try them out. That's why it's retails job to bring our product and brand understanding closer to the customer. The retailer needs to communicate the brand, the topic of sustainability, and the like to the customer. That's how the retailer makes themselves much better salespeople.
This way, the consumer is transformed from a selective buyer into a returning customer. We're also making advance payments in this respect. At ABS, we invested a lot of money in a retailer roadshow. There, we'll talk with our retailers about this topic and (of course) present the products. We want to teach retailers about how we can work together to make the completion of the sale even better.
But if it's so easy, why isn't the competition already doing it?
I don't know if the competition will do it, too – as already mentioned, we're looking at ourselves and there's still a lot to optimize. On top of that, such a change, which also needs to take place quickly, isn't that easy. 
With Pyua and ABS, you're relying on winter sports brands – can that still have a future?
As already announced ISPO Munich 2018, the charisma of a brand, and thus the growth potential for an acquisition, is crucial for us. This applies to both brands, which in our opinion also offer every opportunity to operate across seasons. Of course, this includes the corresponding products – we're working on this under high pressure, and Pyua has already recorded its first successes in the running sector.
Finally, and be honest, you definitely already have a sales strategy for the two brands, right?
SPIN and its investors are thinking long-term. And the focus in the coming years will definitely be on building up and optimizing our investments. Of course, we're not going to rule anything out – that would also be foolish. But I can say one thing today: I've rarely enjoyed my work as much as I do – and that's not likely to stop anytime soon.