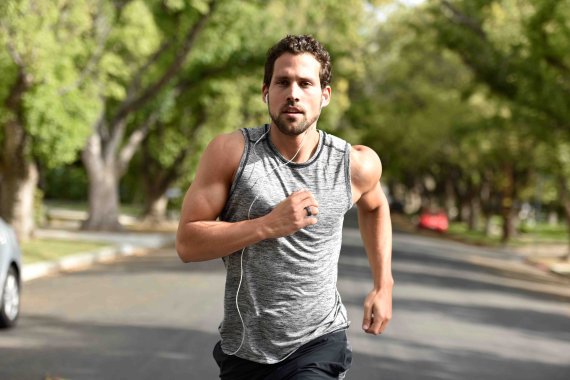 Over the last few years we have witnessed the connected device industry self-morph and transform, but still it seems now is an exciting time to have a startup, especially if it deals with activity trackers. Here they are:
Spire strives to give you the power to control your own mental and physical health by capturing real-time bio-signals and making the data useful and actionable. Spire offers 2 wearable devices to monitor your health. 1) Spire Health Tag is the easiest way to monitor your sleep, stress and activity. Attach the tiny health tags to your clothes and forget about them.
Spire's proprietary sensors measure patterns of your breath through the expansion and contraction of your chest, identifying moments of focus, tension or calm. It measures and analyzes your breathing and help you to reduce stress and improve sleep. 2) Spire Stone monitors your breathing and helps you to stay calm. It measures your breath through the expansion and contraction of your torso.
The accompanying app classifies your breathing as calm, focused or tense. If it detects sudden changes, you'll be alerted so that you can reset your breathing. Spire was founded in 2013 by Jonathan Palley and Neema Moraveji who recently spoke at the WT | Wearable Technologies Conference 2018 USA in San Francisco.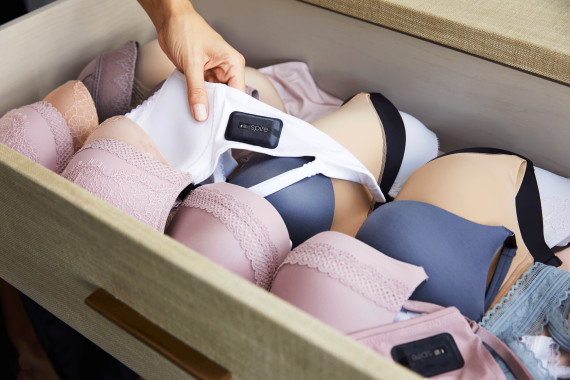 Motiv makes the Motiv ring, a slim (only 2.5mm thick) fitness, heart rate, and sleep tracker in the shape of a stunning metal ring. Motiv is the first company to fit an optical heart rate sensor in a small ring. The ring is very light, but durable and easy to wear. The ring is made of light titanium, which is why it is so light and possess a stylish-looking finish. It comes in 2 colors: Rose gold or slate grey. Because of the stylish look, the ring can be worn with any type of clothes.
For a wearable device, it is not bulky at all. A black LED light on the front of the ring displays a flashing light for charging. The ring is waterproof with a batter-life of 3 days. It uses Bluetooth to sync with your phone periodically in the background with minimally impacting both the ring's and your phone's battery. Motiv ring is perfect for sleep tracking. You don't need to push any button, the ring automatically detects when you fall asleep and starts to track your sleep. It also calculates your Resting Heart Rate while you sleep.
Opter makes Opter Pose to help you fix your posture by vibrating quietly when you slouch. It's a smart jewelry that you wear like a necklace using any chain of your choice. Pose helps you stay active by reminding you to get up and move. It also tracks UV, monitors sleep, activity, and more. It counts your steps and times your workouts automatically. It protects you from harmless UV rays of the sun.
You don't have to worry about charging too often, because it has a battery life of more than 7 days. Opter was founded by Chalisa Prarasri, Cutter Coryell, David Fowler, Mike Coryell and Mark Wiprud. The visionary behind Opter is Chalisa Prarasri who is passionately committed to helping people live healthier lives.
Naked tracks your fitness journey in 3D. Naked is a mirror embedded with real sense technology from intel. The sensors are located at 3 locations in the mirror. The technology is similar to what you see in X-box connect or TV remote. Then, there's the naked turntable – a motorized scale that rotates your body 360 degrees while the embedded sensors scan your body.
During this process naked is continuously stitching the 3D images together to create your 3D body model. The data is then transmitted to your phone. It allows you to explore your 3D avatar by rotating and zooming. You can see your exact body measurements. The most powerful part is that it allows you to see your progress. Naked basically helps you to stay on track, it's a total game changer.
Embry makes tiny smart insoles with built-in scales designed to maintain a healthy body weight. Unlike other activity trackers and smart insoles in the market, this patent-pending technology automatically tracks weight and sends an alarm about weight gain to a mobile phone app.
Based on precise activity tracking and analysis of how exercise impacts weight change, Embry produces personalized physical activity, nutrition and healthy habit coaching through an easy-to-use application. Embry aims to solve the global obesity epidemic as 70 percent of people regain more weight after going through a weight loss diet. Embry provides busy people a hustle-free weight control method. Embry was founded by Liana Avetyan, Nare Gevorgyan and Sargis Karapetyan in 2017.
Christian Stammel is CEO at WT | Wearable Technologies, a leading innovation and business development platform for wearables, and updating ISPO.com readers about latest trends on digitalization, wearable tech and IoT in sports, fitness and well-being. More information about WT at www.wearable-technologies.comhttp://www.wearable-technologies.com