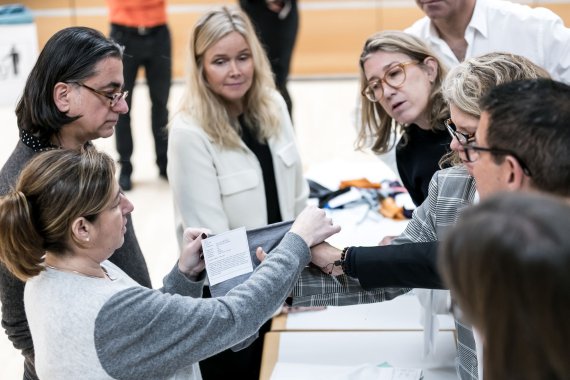 At the ISPO Textrends jury meeting, attended by the international textile professional jury, the overwhelming opinion was that the textile industry has responded to consumer and brand requests in terms of sustainability and responsible manufacturing. The jury spent a day selecting and awarding products that will be showcased at the ISPO Textrends forum in February 2019 at ISPO Munich.
Now in its seventh winter season, applications to ISPO Textrends increased for the Fall/Winter 20/21 season, with a record 108 companies submitting products to be judged, with a notable increase in European companies participating. With 537 products entered, the jury looked, touched and discussed the blind applications before agreeing on the best product, Top 10 and selected for each of the ten sectors.
From base to second, outer layer and coating and membranes, trims, accessories and soft equipment to name a few, all the sectors highlighted the importance of responsible manufacturing. A growth was also seen in applications for the accessories and trims sectors.
First-time jury member, Jill Demain, CEO of bluesign was impressed with just how many entries there were. "I find that encouraging, the fact that hopefully it is driving towards innovation, looking at better performance, better environmental qualities and moving the industry forward. I am super excited to see the things that were pushing the boundaries of bringing in eco material into new uses and seeing that widespread was great to see."
With so much sustainable aspects featuring in the products, from fibers and dyes through to finishes, it is clear that the textile industry is making great progress in this area, as sustainability is rife in all the sectors.
"I think for the first time after four years coming here I was really encouraged to see the integration of responsible into everything that is innovative and creative driven. I feel really proud, that generally speaking, this value has been integrated into the best things today," said Giusy Bettoni, CEO of CLASS.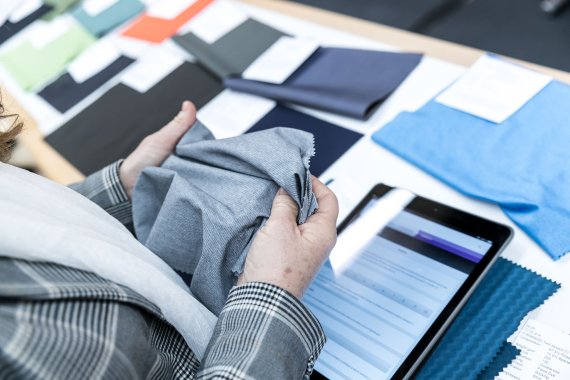 Developing new sustainable process does cost, and whilst basics feature, there was still a drive to more creative offerings combined with a new handfeel to recycled synthetics, something that has been a problem in the past.
"It is great to see all the new products, it is great to see things moving forward. I think that it is really interesting in the sustainability category where we are seeing there is no difference. You are touching recycled polyester and it doesn't feel like recycled polyester, and that I am kind of excited about. I think this is maybe where this is the tipping point, where you are not sacrificing aesthetics, style when you are going more sustainable and I think that is really good news," said Sophie Bramel, editor, WSA.
Fellow judge, freelance designer Thomas Häkansson, agreed. "I would say spontaneously what we can see is that the sustainability has more impact now, you see more fabric suppliers have put some effort into it which I think is promising in many ways. I hope also we see that impact on the consumers, the challenge there is in the market with price and sustainability"
Insulation, the invisible essential ingredient for winter sports, was one area where development continues on mass. From hybrid blends to recycled synthetics, the offering of insulation and had a high level of development. Lofty but light, the need for high-level performance and a high CLO (the measure of thermal resistance) was also key.
Street Sports was another sector that piqued the interest in jury members, not just for its development in responsible ingredients and finishing, but also in its creativity. With Street Sports accelerating, especially as the performance and comfort from the sports and outdoors markets continue to appeal to 21st Century consumers as they pursue active lifestyles and want function and fashion combined, this sector was one that was highly applied to, and did not disapoint in its delivery.
"For me, again and again, it is about structure, and I am so happy to see when the producers, regardless of the trend, have the audacity to work on new structures and new finishings combining the structures and  especially  now that we are talking of this whole  mixing up of luxury product going into streetwear, streetwear jumping into luxury product," said Ali Ansari, fashion designer.
What was clear to Ansari, was the obvious input of creativity combined with performance. "There are certain structural aspects on the surface that are related historically and traditionally to a certain genre and caliber of fashion and to see them and re-recognize on the tables as swatches that are dedicated to the sports/streetwear industry is to me striking. Sport and street, I found that very exciting," he said, with reference to the Street Sports offering.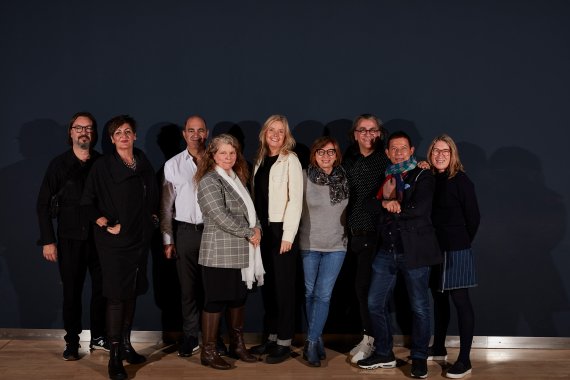 With so much sustainable developments, for the end consumer knowing the eco value in their garment in detail is going to get the brands' marketing departments involved. There is a need to communicate the innovation on sustainability that features in a product.
"We are right now going from where we are putting more jobs to marketing departments as they have to explain what their fabrics suppliers have been doing, it is not visual you can not see the innovative part. That is my take from this, the innovative part has been put in a stage where it is not visible for the consumer, said Mia Tapo, freelance designer, attending the jury meeting for the first time.
While responsible production was evident throughout the materials on offer, whilst recycled polyester certainly featured, conventional synthetics were out in force. The textile industry is adapting cleaner processes in generating great fabrics. Whilst recycled synthetics have a place, the demand for virgin synthetics is still strong.
"The next level is to evaluate the real impact," said Thomas Häkansson. "Maybe it is better to use a virgin high-quality yarns that have a longer lifespan, there are so many aspects. People grab for easy solutions and this could backfire, I think you have to be confident with sustainability, it is not about selecting the yarns but also the lifespan, the quality standard for a garment."
But deciding on conventional synthetic fibers that still have sustainable credentials (including dope dyeing in saving water to PFC free DWR and using unrestricted safer chemicals), versus recycled, it is up to the brands sourcing for the season to decide. One thing is for sure, there is room in the industry for both virgin and recycled yarns from the synthetic and natural sources, all clearly taking on a more responsible approach for the future.
All the products awarded Best Product, Top 10 and Selection will be revealed at the ISPO Textrends forum. Full details of all the fabrics will also available, 365 days a year, in the ISPO Textrends trendbook, the invaluable sourcing tool for the sports and outdoor markets.