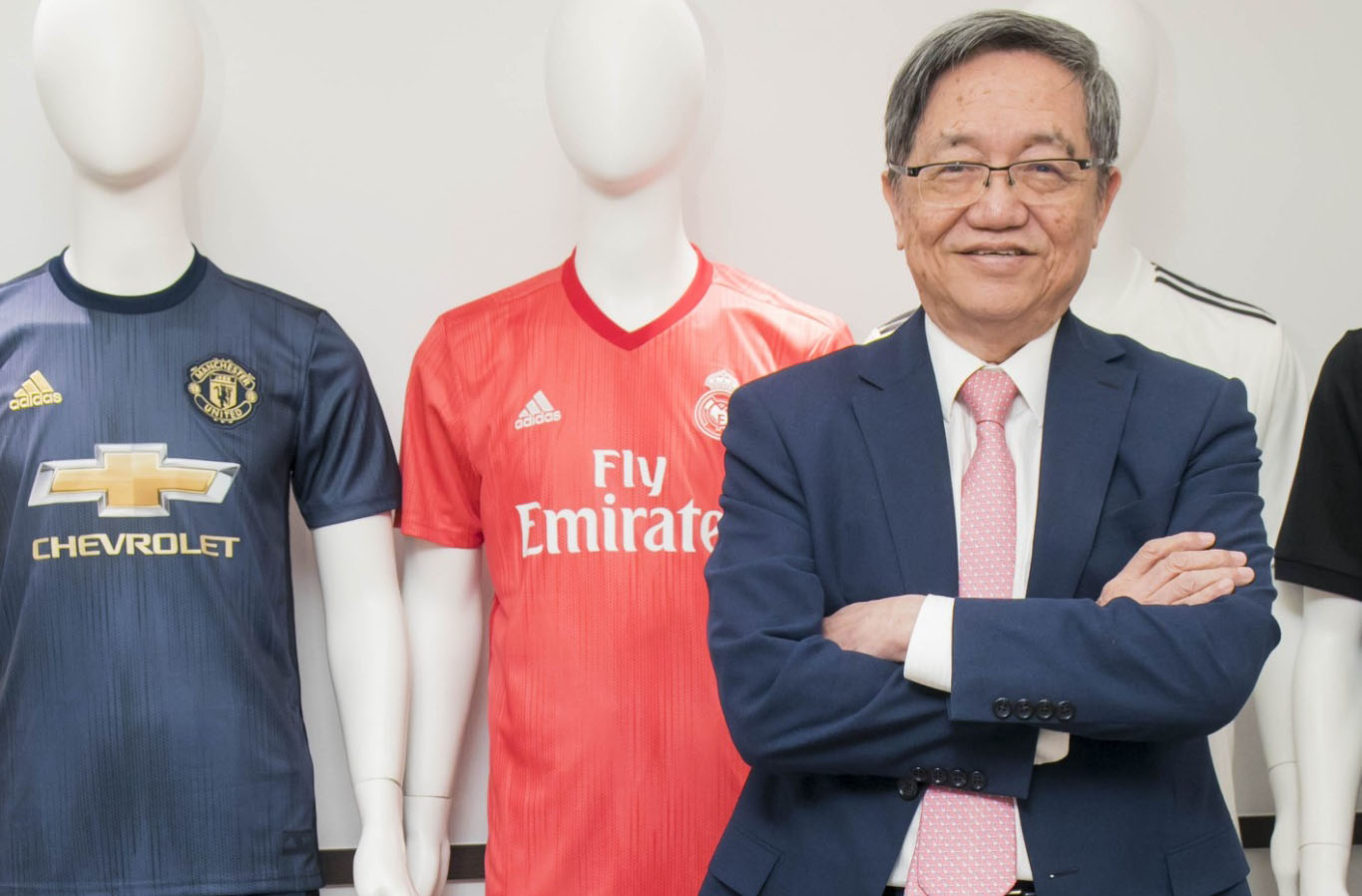 Sustainability is inherent to FENC, through its fully vertical processing, from fiber and fiber recycling through to garment manufacturing, and the R&D continue in force. "As a global corporate citizen, we must continue to develop with sustainability in mind. We believe there's no other way," said Eric Hu, President, Textile, FENC.
In 2016, FENC's new brand marketing efforts saw FENC adopting a new brand ideal of 'Simplifying Complexities, Amplifying Possibilities'. This year's theme and brand destination is 'Empowering Possibilities', and this is something that FENC is good at. A game changer in the textiles world, FENC is partner to many global brands including Adidas for the Parley range of footwear and apparel that recycles ocean plastic into yarns.
"In 2016, we had positioned the FENC brand to focus on top and downstream integration for our customers. We not only took on the tasks of integrating and simplifying the supply chain mechanics for our customers but also followed up with amplified business opportunities and possibilities. In essence, we have made it simpler, smarter, better, more sustainable and more cost effective for our customers to collaborate with us," said Mr. Hu.
The importance of innovation, is also applied to its customer relationships, working incredibly closely in achieving the customers requests. FENC developed the carbon-based fabric for wearable technology for the range of diPulse apparel. The fabric connects the movement of the body through the EMS (electrical muscle stimulation) garment and sending information to the diPulse app.
"Global leadership in capabilities and capacity are important to our international brand partners. We need to collaborate flawlessly with our customers in meeting the ever growing consumer needs and demands, on a 24/7 basis. At the same time, we must stay focused on our innovation values," added Mr. Hu. And they haven't disappointed, with innovative products being releases as well as a more efficient approach in doing business.
With polyester, both recycled and water free dyeable already developed by the company, the success of the latter inspired further R&D that has led to the launch of the world's first water free dyeing of nylon. FENC innovations have pioneered the use of supercritical carbon dioxide (scCO2) in place of traditional water dyeing.
With global climate change, an ever increasing population, water is quickly becoming a scarce resource. Elimination of water from the dyeing process not only resolves the requirement for water, but also addresses the energy and capital intense costs for water treatment. While polyester is the larger majority of all material use, nylon remains critical in particular to an ever growing women's wear segment and athleisure.
After over five years of research and development on how to effectively process polyester without water, the water-free dyeing for nylon is no mean feat. Zero water usage, reduced dye time, reduced energy use, and uniquely, zero compromise on the hand feel that would be expected of nylon, the water free dyed nylon is certain to gain a lot of interest.
One area that FENC had concerns on is the textile waste traditionally sent to landfill. In response to this problem a new recycling process has been developed. FENC TopGreen  rTEX is able to both divert textile waste from landfill to effectively cut off ecological damage at the source, meet the high performance demands of global brand houses all while decreasing net carbon footprint at economy.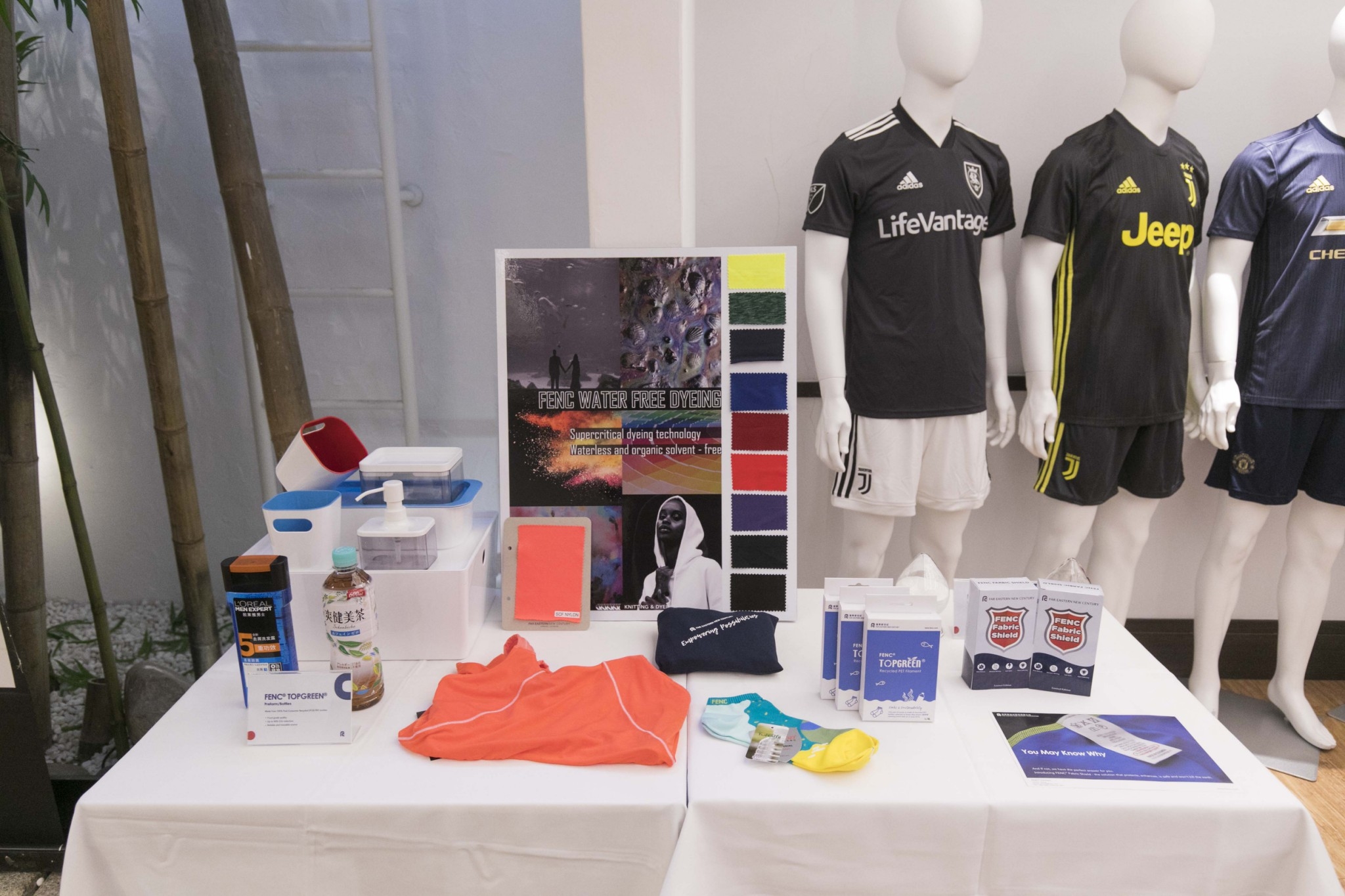 FENC's aim is to provide solutions to their partners that use less resources, divert or recover waste from landfills and oceans, and prevent the accumulation of harmful toxic substances in the environment. With the vertically integrated in-house bottle recycling system, FENC is capable of developing sustainable innovations. With global brands such as IKEA, Coca-Cola and Pepsi, the latest companies try to collaboratively achieve both energy savings and carbon reduction by 2030.
"In our continued partnership with Adidas around ocean plastics, we have since diverted over 1,000 metric tons of plastic from polluting our oceans via TopGreen Recycling Solutions. This year we have expanded from use in footwear to apparel. All 2018/19 US Major League Soccer uniforms are now made using ocean plastics and including that for Bayern Munich, Juventus, Real Madrid, and Manchester United," said Mr. Hu.
This year, during World Oceans Day FENC participated in a beach cleaning event organized by the New Taipei City Government, working together with officials, volunteers, local residents and students to clean up the Wanli Emerald Bay coast, diverting over a hundred kilos of recyclable waste from entering the ocean. This was all fed into FENC in-house recycling system to produce into brand-new socks.