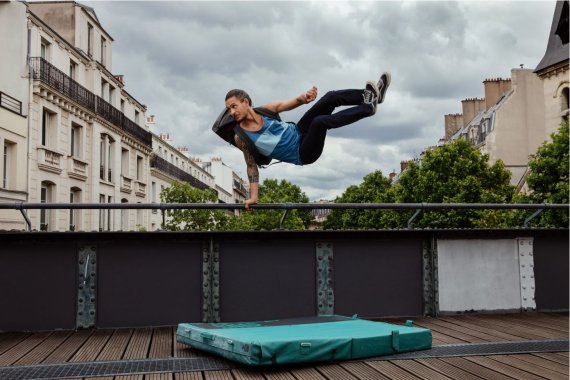 In the sports market, young brands often have a hard time getting to the top. The established brands have the necessary experience to create new buying incentives through innovation, the money to finance them and last but not least the contacts to the retail trade to reach the consumer. Nevertheless, especially in times of everywhere-commerce, consumers want variety and new, individual product ranges. "It's like in a good restaurant: so that it doesn't get boring, there should be a menu of the day," says Hans Conrad. The managing director of Sport Conrad runs four branches in Bavaria and regularly surprises his customers with unknown brands. He is convinced that whoever only relies on proven brands bores his customers, misses opportunities and does not reflect the market. Because in many segments there are a whole range of newcomers who have developed from the respective sports scenes and bring credibility with them.
"It's hard to break habits," says Maria Fuentes, Brand Manager of the young French bouldering brand Snap, and by that she means dealers and customers. "When customers pay a high price for a technical product, they want a 'safe' brand, a brand that is known to them." Dealers are guided by this and prefer brands that are easy to sell.
It is much more difficult to convince customers of unknown brands, even though they are of the same high quality. If you want to be successful with them, you have to do real persuasion work. In the hardware niche, Snap has succeeded very well thanks to its fresh, rebellious attitude. With the launch of the new clothing line, the brand is moving into a new, much more competitive environment and must prove itself anew.
In the past, retailers were the gatekeepers: those who couldn't convince them had little chance of reaching the consumer. Today, the young brands can open online shops themselves and reach consumers directly via social media. This sounds like D2C competition, but it also means: "Retailers don't have to build up brand awareness as they did before," says Marc Nylander, initiator of NK Sport, a premium outdoor store from Stockholm that stages its product range like high fashion. So they don't have to start from scratch when they pick up young brands and can benefit from the fact that the brands already have their fan base.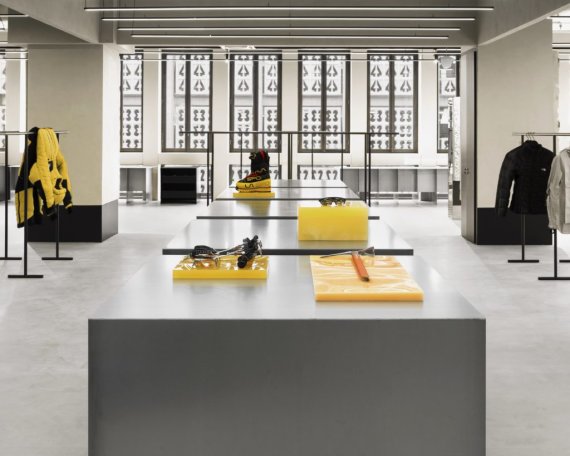 At NK Sport, the brands have one season to prove themselves, then the decision is made. "A good brand shows its capabilities in just a few days," says Nylander. Even in online business. "These brands were developed for and adapted to the online sales channel, and are stronger than most 'older' brands in this respect." Building a brand from scratch often requires more effort, says Hans Conrad. "Usually a large amount of floor space and depth of collection so that customers can find and perceive the brand at all."
If you want to become known on a broad level and offer products that require a lot of advice, you can hardly avoid the specialist trade. This is also the opinion of the young Danish running label Saysky, which started in 2013 and was awarded as category winner at ISPO Brandnew in 2016. Parallel to his own online shop, founder and CEO Lars Pedersen also focuses on the specialist trade: "We are very happy when a retailer gets involved with our product, and sells it well - both sides benefit from this partnership".
He is nevertheless selective when choosing his retail partners: "We have one simple partnership methodology: our partners need to want to create a 'home for runners'. A home that is built both physically and digitally to integrate and strengthen the athletes, the running culture and the communities. A home that delivers purposeful and authentic experiences and products that the business owner, staff and athletes believe in."
Giving new brands a chance is part of Sport Conrad's strategy. Conrad retains two to three percent of the purchasing volume for them each season. The German bike brand Maloja shows that this can become a real success story. Conrad: "Not many people believed in them at first." He is currently expanding his range of sustainable brands, including young brands such as Tentree from Canada or Houdini from Sweden. "We sold well from year one," says Conrad.
Fresh, new brands are also essential for Marc Nylander, especially for his discerning, urban clientele who are well informed. Hip new brands at NK Sport are for example Malbon Golf from the USA or the Swedish newcomers Stockholm Surfboard Club and YMR Track Club. Nylander finds innovative outdoor brands mainly in Japan.
The range of young brands is international and large, and consumers are often just as familiar with them as retailers. In contrast, it is not always so easy to include the brands in the shop. Especially not if they come from Asia and are inexperienced with the requirements of foreign markets. As a contact exchange, trade fairs offer a time-effective opportunity to initiate new business. "It's important to meet people in person in order to do profitable and long-term business," says Nylander.