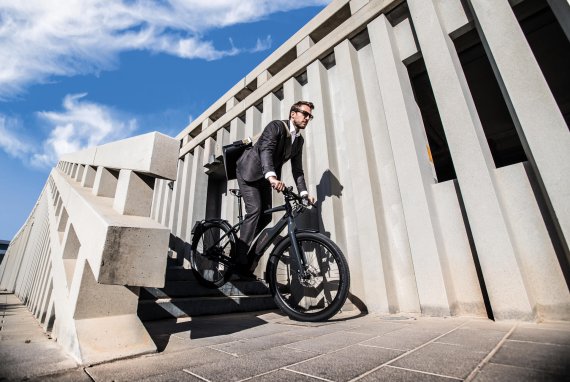 Seven notable dealers, manufacturers and suppliers share their experiences with ISPO.com and relate how they handle sceptics. They are as follows:
Riese & Müller: Sandra Wolf, Managing Director
Rocky Mountain: Stefan Goetz, Product Manager
Trek: Urs Keller, Sales Manager
Bosch E-Bike Systems: Tamara Winograd, Head of Marketing and Communication
TQ: Reiner Gerstner, Chief Marketing Officer TQ Group
Internetstores: Markus Winter, CEO
Absolut's – Bikes and More: Bernd Welponer, Managing Director
The e-bike manufacturer
Sandra Wolf is managing director at Riese & Müller, manufacturer of e-bikes, e-cargo bikes and folding bikes. Founded in 1993 by Markus Riese and Heiko Müller, the company today employs over 250 people in Weiterstadt near Darmstadt. 
"We don't want to be missionaries and convert sceptics. We're convinced that you should want to ride an e-bike of your own accord. We also know that the younger the target group is, the less common the sceptics are."
Rocky Mountain is a subsidiary of Procycle Group, St. Georges, Quebec, Canada. Its development activity is based in Vancouver, BC, Canada. Stefan Goetz from Bike Action is product manager in the distribution team at Rocky Mountain and has worked at the MTB branch since 1987.
"For the customers we target — exclusively mountain bikers — you can assume that the feel of the product is one of the most important features. We help provide testing opportunities in cooperation with dealers to help customers choose an e-MTB or MTB.

We can talk about all kinds of things. But for our customers, the "experience on the trail" is what really counts. Rocky MTBs and e-MTBs are identical in terms of chassis and geometry. So we don't lose anyone based purely on a preference for e- or not e-."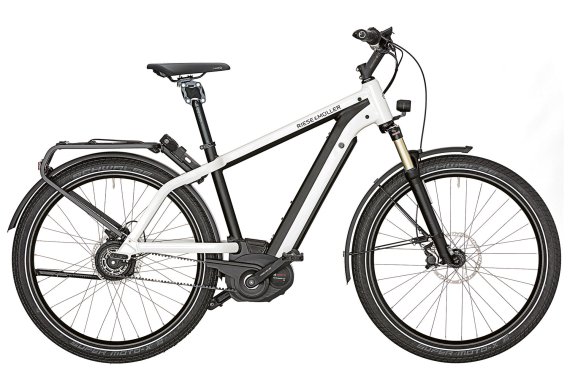 Trek is one of the largest bicycle manufacturers worldwide. The company was founded in the United States in 1976. The Trek brand focuses on sports bicycles, both in terms of MTB and racing bikes. Urs Keller is Sales Manager at Trek for Germany, Austria and Switzerland.

"It's all about good marketing: online and offline. We need the bicycle dealers for that. Through customer marketing and events, people need to be made to try out something that they've never done before. Potential customers are actually everywhere. The joy is in trying it out."
Suppliers Bosch and TQ
Bosch E-Bike Systems, based in Reutlingen, was formed in 2009 as a start-up within the Bosch Group. More than 70 leading bicycle brands worldwide put their trust in Bosch components. Tamara Winograd is Head of Marketing and Communication at Bosch E-Bike Systems.
"The e-bike is appearing more and more often in all areas of life. That is a trend that we actively support, such as in the form of cooperation with companies in the tourism sector.
For example, since the summer of 2016, a mobility center set up in the Swabian Jura as part of a pilot project of the town of Münsingen has been renting out e-bikes for tours through the UNESCO biosphere reserve. With offers such as this, we can surely attract one or two sceptics to the e-bike."
Marketing for different bike target groups
"And once people ride an e-bike with a Bosch motor for the first time, they find their fascination stays geared to it. Concerning our marketing strategy, we generally concentrate on a B2B2C model.
That means wide-ranging communication that is directed at different target groups and, in order to do that, uses specific channels and speaks to the target groups in an appropriate manner. In order to make people realize the advantages of the e-bike, however, the important thing is to offer them the opportunity to test e-bikes and to experience the feeling of riding in real life."
Reiner Gerstner is Chief Marketing Officer of the TQ Group. He previously served as managing director of the Oberalp Group (Salewa, Dynafit, et al.). He considers e-bicycling to be "the next big thing." TQ Systems offers electric drive systems for e-bikes in the premium price range.
"Our marketing strategy targets experiences. We inspire and excite the user so that the TQ motor becomes "mandatory" in the premium category. That means we facilitate test rides at e-bike festivals and convey the experience to the public through videos. In that way, user-to-user communication makes it possible for anyone to understand the advantages of the TQ-HPR-120S."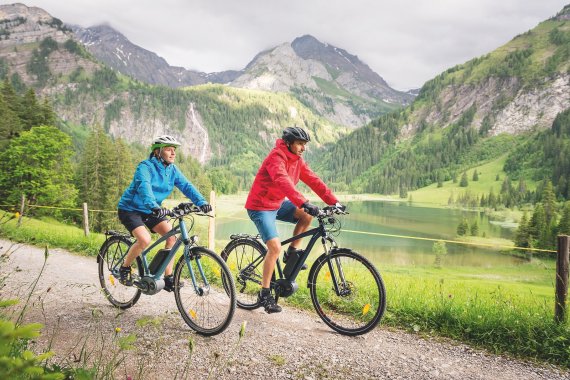 What (S-)Pedelec dealers say
The Internetstores Holding is Europe's leading specialized shipper for cycling and outdoor products. The online shops include fahrrad.de, Brügelmann and Bikester. Internetstores Holding GmbH generated sales of around 170 million euros in 2016. We speak with CEO Markus Winter.
"Anyone who gets on an e-bike is immediately excited. People who are skeptical have in most cases never tried it. Currently, there is a lot of movement in the market, and the customer has few points of reference they can trust.
It will be important to break down the fundamental complexity and to explain things in order to gain the customer's trust. Despite all the technology, the emotion-laden buying decision will remain the central starting point. Last, but not least, the feel of a ride is, above all, a feeling and not a number — you can only get that from a test ride.
Bernd Welponer runs the bike shop "Absoluts – Bikes and More" with his wife Nicole and ten employees in Prien am Chiemsee. The business also includes the company's online shop. In addition, both have their own bike rental. The focus is on e-bikes.
"Of course, the aha-effect is the biggest breakthrough with a test drive. There are still a lot of customers who associate e-bikes with a heavy and ponderous bike. This is where individual advice and good marketing are important. 
Eventually, there is no one who isn't sold on the idea of an e-bike after a test drive. Whether they would like to make the change immediately or in a few years of course depends on the customer. Often also on their ego."