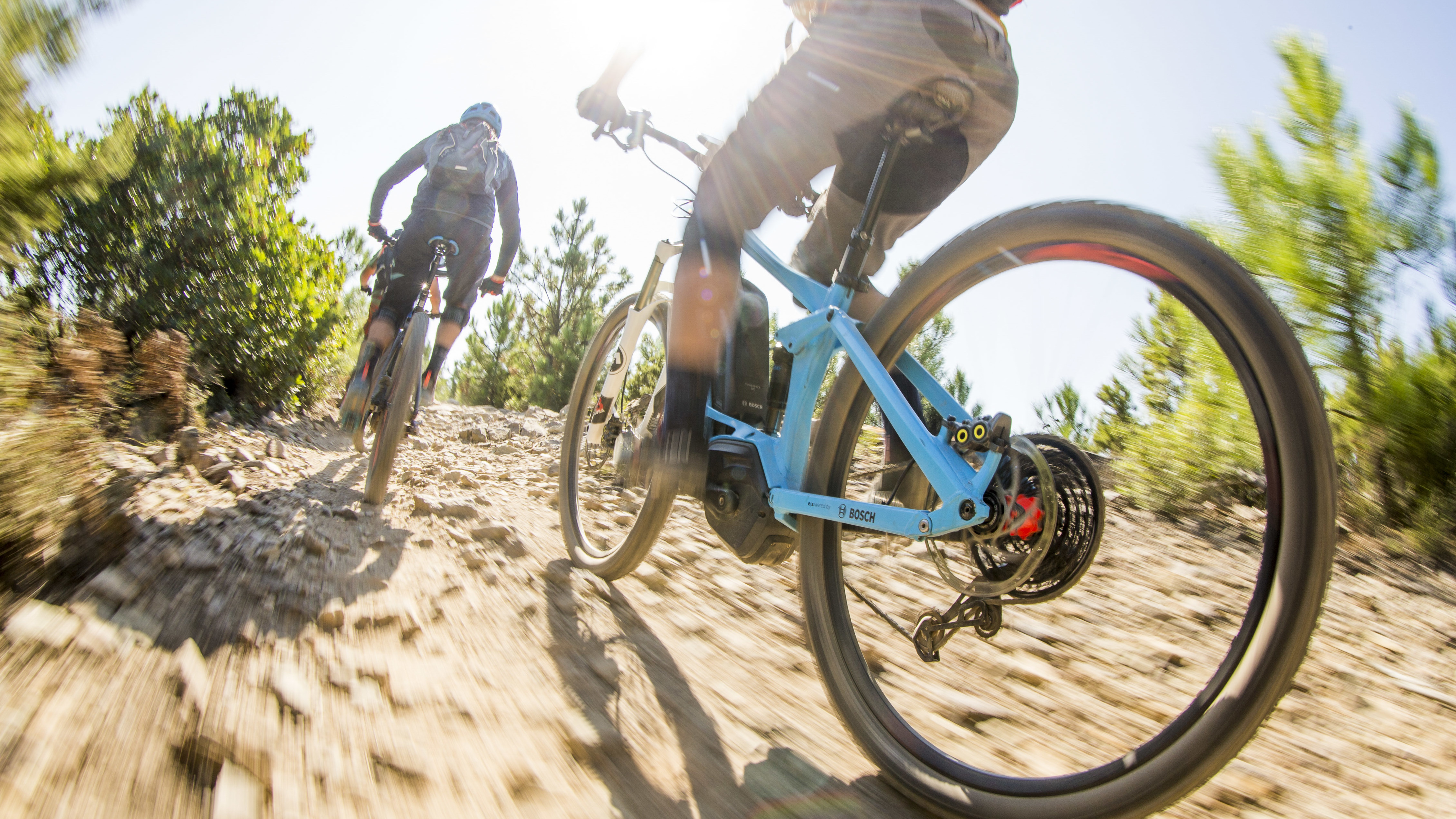 The trend towards the e-bike is giving wings to the bicycle industry. In 2017 an average of just under 700 euros (!) was spent per bicycle purchase, more than 50 percent more than in 2010. This increase is due to the popularity of the much more expensive on average e-bikes.
More money is also being spent on offers for new bikes with electric motors. Here are some of the most important and exciting offers for 2018/2019.
Want to have a quiet chat during your joint e-bike tour, or sit back and have the navigating done for you? New helmets with integrated Bluetooth systems, speakers, and microphones make it possible. The modern head protection can be wirelessly connected to your cellphone or navigation device and dictate the route to your destination.
But that's not all: With the X1 from the company Sena, for example, up to four people can connect with each other and chat while riding via an intercom system with a range of up to 900 meters. "If you don't talk the whole time, the battery will last an entire day," reports Miriam Höfer, an expert from the supplier of smart helmets.
The new model – which can also be linked with fitness apps – costs $199. For about $350 more, a camera is also included – then you can even stream your e-bike trip live on social media…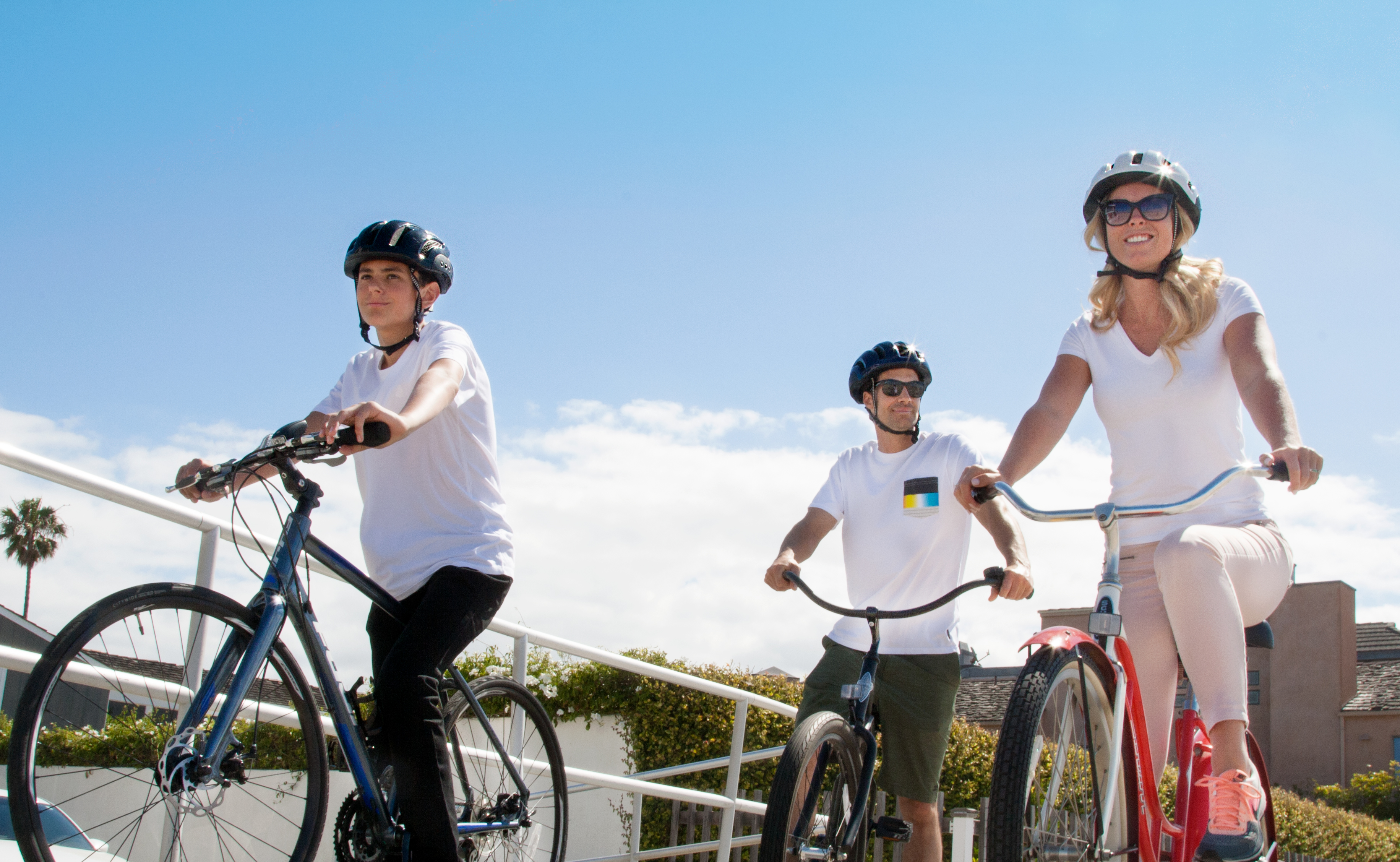 The e-bike display and an additional navigation system on the handlebars – that doesn't make operating it any easier. That's why complete systems with all displays for the e-bike, plus navigation, are on the rise. For example, the COBI (starting at 250 euros) and the Nyon (starting at 300 euros) are available for bikes with a Bosch drive. The Teasi Volt (starting at 350 euros) was also developed especially for e-bikes. Some Fischer bicycles are available ex works, but can also be used for bicycles with Brose engines.
Another possibility is linking an intelligent smartphone app and the rain-protected display on the handlebars. That way your sensitive smartphone can stay well protected in your pocket. Examples of this are the Impulse EVO & Naviki system on bikes from Kalkhoff and Raleigh, or the Flyer FIT display combined with the komoot app. However, mobile Internet is a prerequisite for these applications.
Anyone can charge their e-bike battery with a wall socket. Even more environmentally friendly, however, are new types of solar panels some innovative suppliers have in their product range. The Danish company Kvaern, for example, offers a 449-euro combination of battery and solar charging station as an addition to the e-bike.
The electric bike from Rayvolt, which looks more like a Harley, can also be charged with a solar panel. With the mobile, foldable solar charging panel, up to 15 percent of the battery can be recharged within one hour. Also on offer is a bamboo solar charging station for up to ten e-bikes.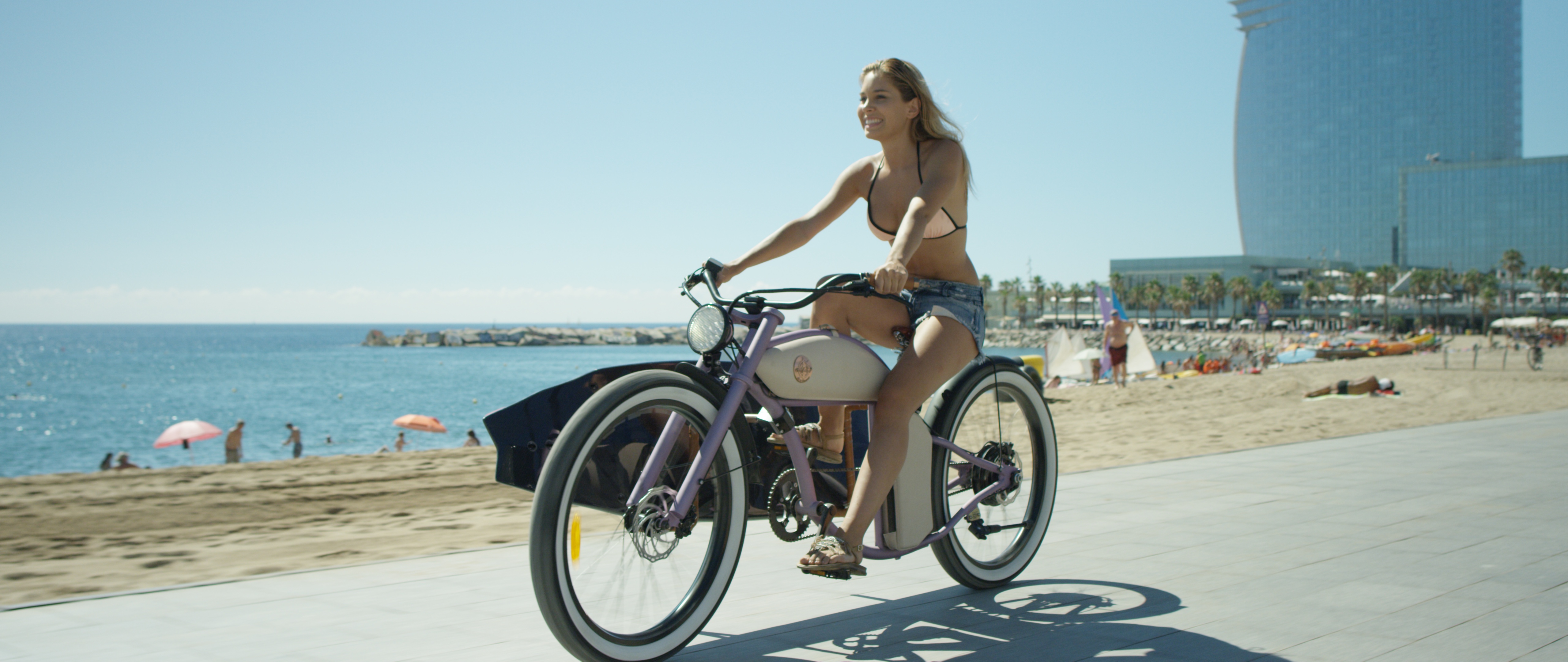 In most cases, the theft of a bicycle is covered by normal household insurance – but usually only if it's stolen from a locked room of a residential building. In addition, bicycle theft is usually only covered by one to four percent of the amount insured. That's not enough for owners of expensive e-bikes with purchase totals that are often well over 2,000 dollars, especially since they can be stolen quickly on the road.
It's therefore recommended you take out special bicycle insurance. This is offered, for example, by the German Cyclists' Association (Allgemeine Deutsche Fahrrad-Club, ADFC) in cooperation with an insurance company. Insurance for a €3,000 two-wheeled steed costs €249.90, for example, and the sum is then reduced by up to 30 percent per damage-free year.
You have to pay special attention to 24-hour protection in the contracts, because some insurance companies have built in a so-called 'night clause.' This means the bike is only secured to a limited extent. In the event of an insurance claim, it's always essential to have a purchase receipt for your bike.
Just like the ADAC and other German automotive clubs for expensive four-wheelers, the ADFC offers a roadside assistance service for cyclists. Depending on the emergency situation, the best solution is then sought in the event of a breakdown – this can be the help of a local tradesperson or even a taxi ride home.
"This is becoming increasingly important, especially in times when more and more people are on the road with e-bikes and often can no longer solve technical problems on their own," says Petra Husemann-Roew of the ADFC. The roadside assistance is included free of charge in the ADFC membership fees of €56 (adults) and €68 (household). There's an additional policy you can take out for e-biking abroad.