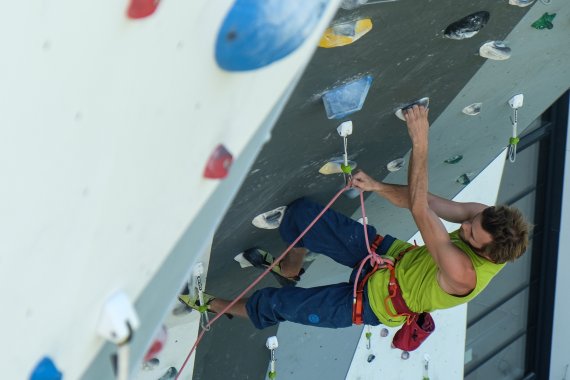 It's been 42 years since Kurt Albert revolutionized climbing: He introduced the redpoint, using it to mark all routes that he climbed fall-free without technical aids. Free climbing was being done in Saxon Switzerland as early as the late 19th century. The style was further developed in Yosemite Valley, California until Kurt Albert established the new climbing ethics across Germany in 1975.
Today, free climbing is a globally recognized climbing style and now an Olympic discipline. Both climbing and bouldering are well-receive in recreational sports. There's a high density of climbing and bouldering halls in major cities like Munich and Berlin. The German Alpine Association (Deutscher Alpenverein) expects there are more than 500,000 active climbers in Germany. In total, there are more than 400 private and DAv-owned climbing facilities in operation.
What was previously interwoven with climbers' approach to life and remained reserved to a few professionals is now becoming a trend – above all because hall climbing has evolved into its own form of climbing.
But where is it leading? ISPO.com asked the experts from leading climbing brands: What developments are looming in climbing? Industry insiders provide exciting insights:
Black Diamond: Stephan Hagenbusch, Vice President of International Sales

Edelrid: Thomas Hodel, Brand Manager

Mammut: Andres Lietha, Head of Business Unit Hardware

Petzl Germany: Christoph Driever, Country Manager

Red Chili: Stefan Glowacz, co-founder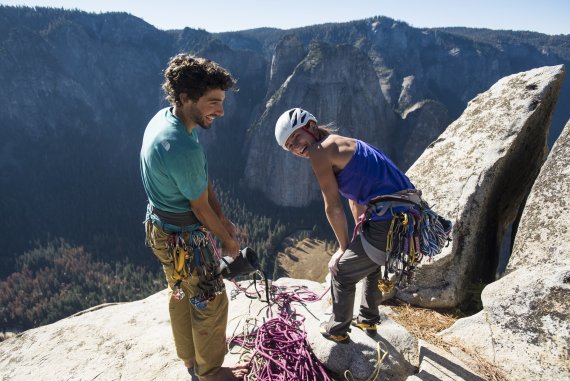 Black Diamond Equipment is a manufacturer of climbing, skiing, and mountain sports equipment headquartered in Utah. The company was founded in 1954, and also maintains global subsidiaries in Innsbruck and Zhuhai, China.
"Climbing is much more than just a trend sport: it's one of the oldest athletic disciplines of all and an approach to life if nothing else. Without a doubt, climbing is currently experiencing heavy popularity – on the other hand, the market in this sector has been seeing constant, positive development for years, and we assume that this will continue for quite some time."
Edelrid is a German manufacturer of climbing and mountain sports equipment with headquarters in Isny im Allgäu, Germany. Founded in 1863, Edelrid has been part of the Vaude Group since 2006. The company has 160 employees.
"The desire for athletic challenges is definitely popular like never before. Speaking for climbing halls are the easy availability and versatility of the sport – training one's sense of movement, strength, flexibility, and mental aspects.
The recreational offerings in climbing halls have increased enormously in attractiveness in the past few years, to the point that a climbing hall has long since served as a daytrip destination for the entire family.
While the younger sports enthusiasts are searching for unspent and demanding leisure activities, innovative products like the OHM are activating completely new target groups. We're talking more about a societal change than a trend, which is why the potential remains enormous."
The Mammut Sports Group AG is a Swiss manufacturer of mountain and trekking equipment with headquarters in Seon, Switzerland. The company, which has 465 employees, was founded in 1862.
"We think that the trend has only just begun and will continue for quite some time yet. We're seeing an extremely high density of climbing halls in some regions (Munich, Zurich, Japan), and the markets there still don't seem to be saturated. In many regions, the trend has only just gotten started."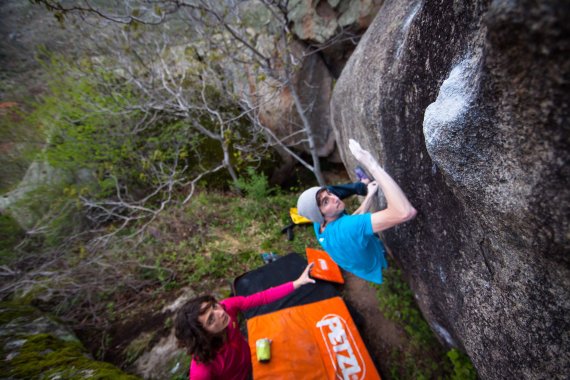 Petzl is a manufacturer of climbing equipment, cave equipment, work tools, and headlamps headquartered in Crolles (near Grenoble), France. The company was founded in the 1970s by cave researcher Fernand Petzl, and employs 700 workers.
"We at Petzl generally believe that climbing sports, which do have a long tradition, are currently seeing very sustainable development. Bouldering in particular is a real fitness alternative for many people. We're observing that active participants are very quickly determining that the sport of climbing, in all of its facets, isn't just highly diverse but also has a very special lifestyle that corresponds to a young audience right now."
Red Chili Climbing is a German company that produces climbing boots and climbing apparel. Stefan Glowacz is its co-founder.
"The target group of climbers has fundamentally changed. The trend is clear: Climbing is becoming a fitness sport. This is primarily because bouldering is becoming more and more popular. There are plenty of reasons for this: You can go bouldering alone. You don't need a partner to secure your climb because you climb at jump height with mats below you. You don't have to find anyone else with time and a similar level of athleticism.
And: You don't need any previous experience. Everyone – no matter how athletic they are, if they are at all – can go to the bouldering hall and succeed. Everyone feels the joy of exercise. There are no requirements in terms of technique. But there's another, more important aspect. The social connections. You go to the climbing hall and you're immediately surrounded by a community. You find connections there immediately. And that's the beauty of it in our digital age, when so much happens anonymously: Direct contact."