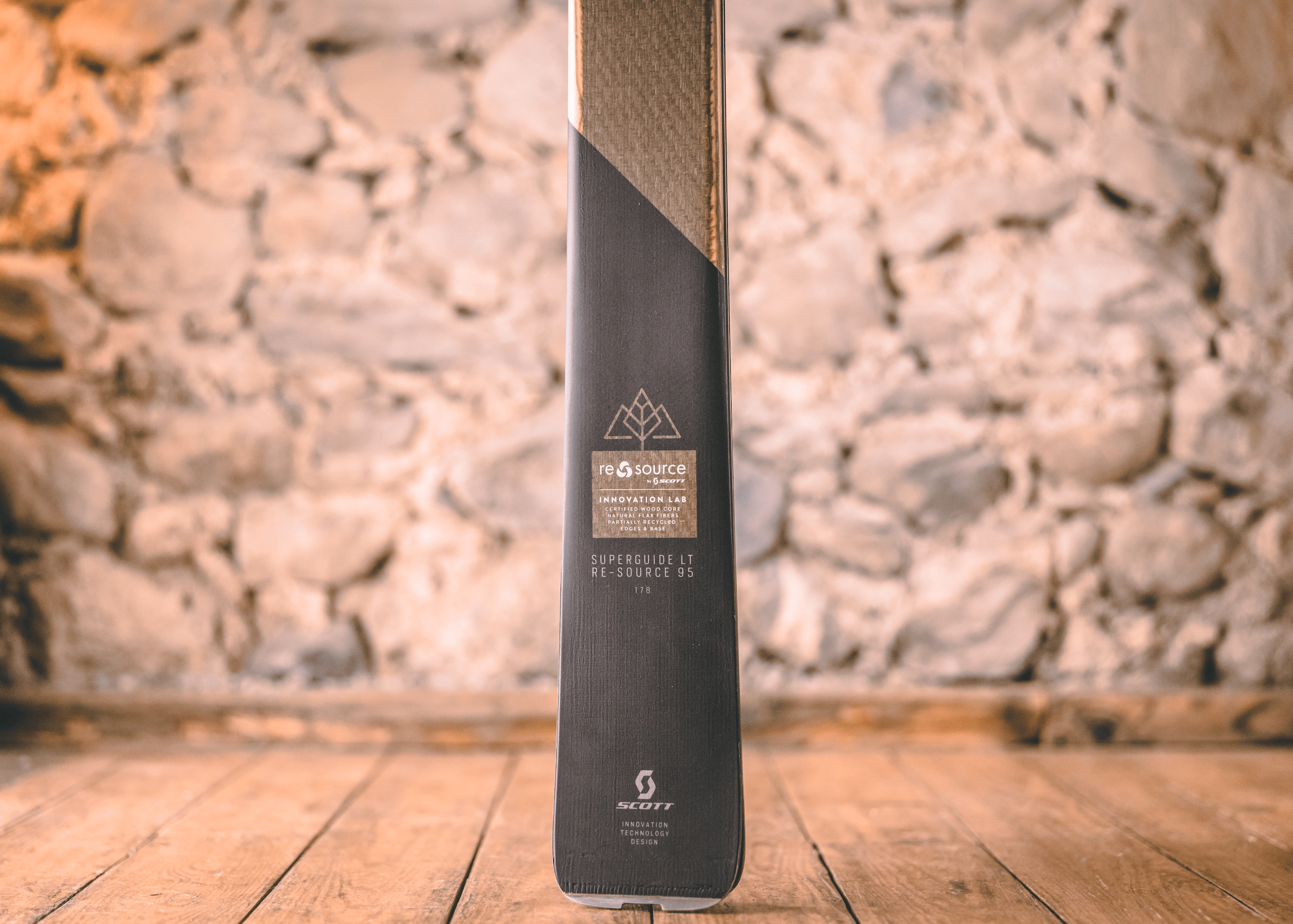 The search for eco-friendly materials in skis is forcing a return to naturalness in skis: for example, the touring ski SCOTT Superguide LT 95 uses flax fiber and castor beans in addition to its poplar wood core from sustainable forestry. The flax fiber is used in the damping of the ski, where it replaces carbon, which is common in the industry. The top layer was made in part from castor beans and thus gets by with less plastic.
The brand kome of the biggest players in this segment is coming to ISPO Munich. The Swiss company can be found in hall A3 at booth 302.
Also the PUSU Loska SPINNOVA® all-mountain ski also breaks new, environmentally compatible ground: thanks to the Finnish collaboration with textile manufacturer Spinnova, the core of the all-mountain ski is not reinforced with glass or carbon fiber, as has been customary in the past, but with a SPINNOVA® textile fiber made of 100 percent natural cellulose without the use of environmentally harmful chemicals.
In both skis, sustainability does not come at the expense of performance: the skis remain fast, robust and highly rideable. For their innovations, both products were honored with the ISPO Award 2022.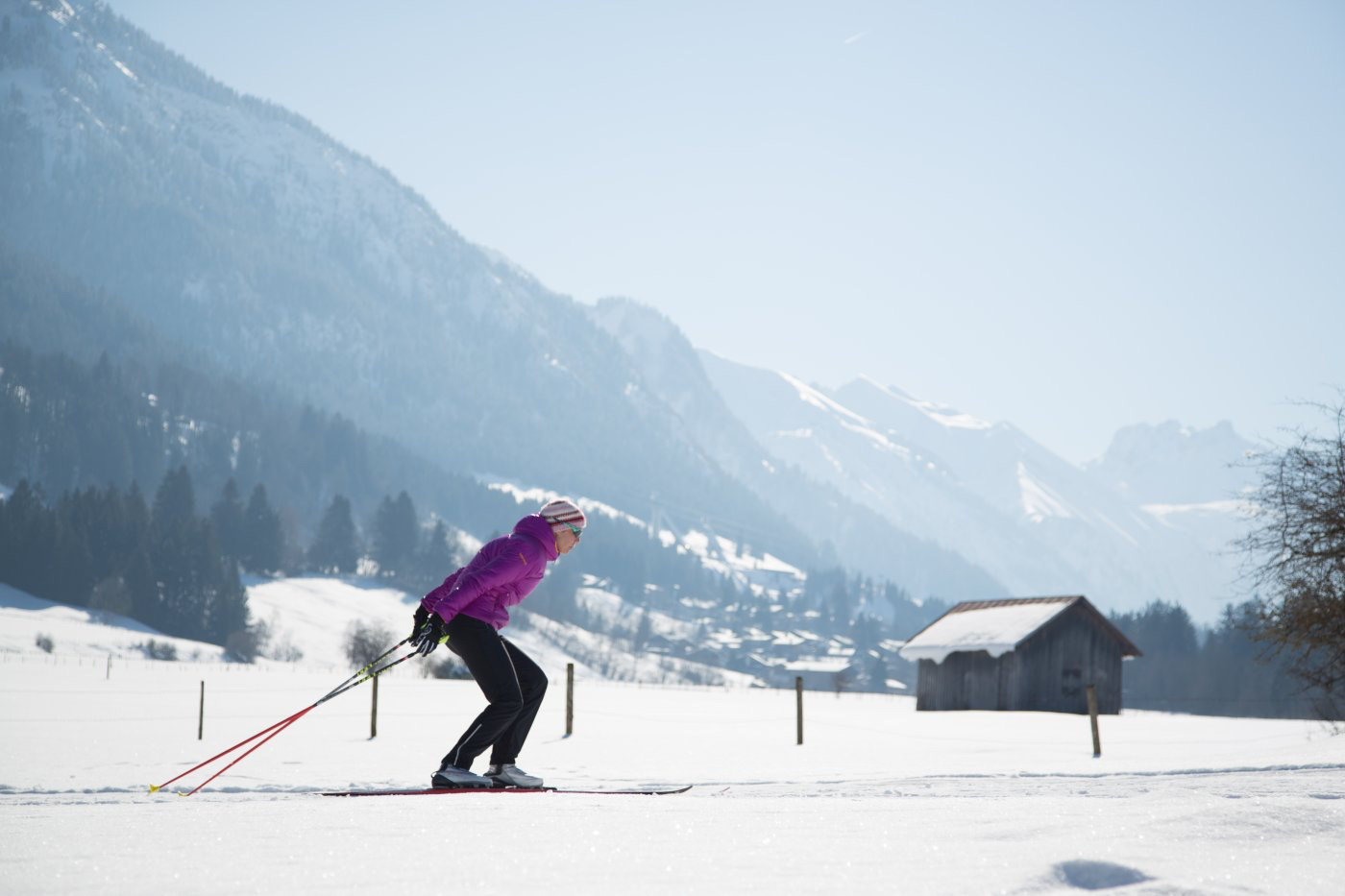 The consequences of inflation could also change winter sports. In a study commissioned by Schöffel and conducted by the Yougov Institute, more than a quarter of potential winter vacationers said they would forego vacations in the snow because of rising costs. 23 percent said they were at least thinking about cost-cutting measures. According to Stefan Merkt, managing director of Schöffel Sport, this could also change the picture in ski resorts: "I think when snow falls, ski resorts will be full. But people will probably be on shorter trips, more spontaneous on weekends and day trips."
Schöffel-PK with ex-ski star Felix Neureuther at ISPO Munich: Monday, 3 p.m. at Schöffel booth 302 in hall A1. Secure your trade fair ticket now
According to Schöffel, on the other hand, alternative options without lift tickets could profit: instead of trips to ski resorts, 63 percent of those surveyed would prefer winter hikes without snowshoes. And ski touring, cross-country skiing or fatbiking could also gain further popularity as winter sports activities. Because one thing is clear, according to Merkt: "People still like to go outside a lot. Nature and the outdoors are incredibly important, especially in a crisis, as a counterbalance to all the stress and uncertainty." Ski brands have long since responded to the ski touring hype. Since winter 22/23, Nordica has also been the last of the major ski brands to offer its own ski touring series.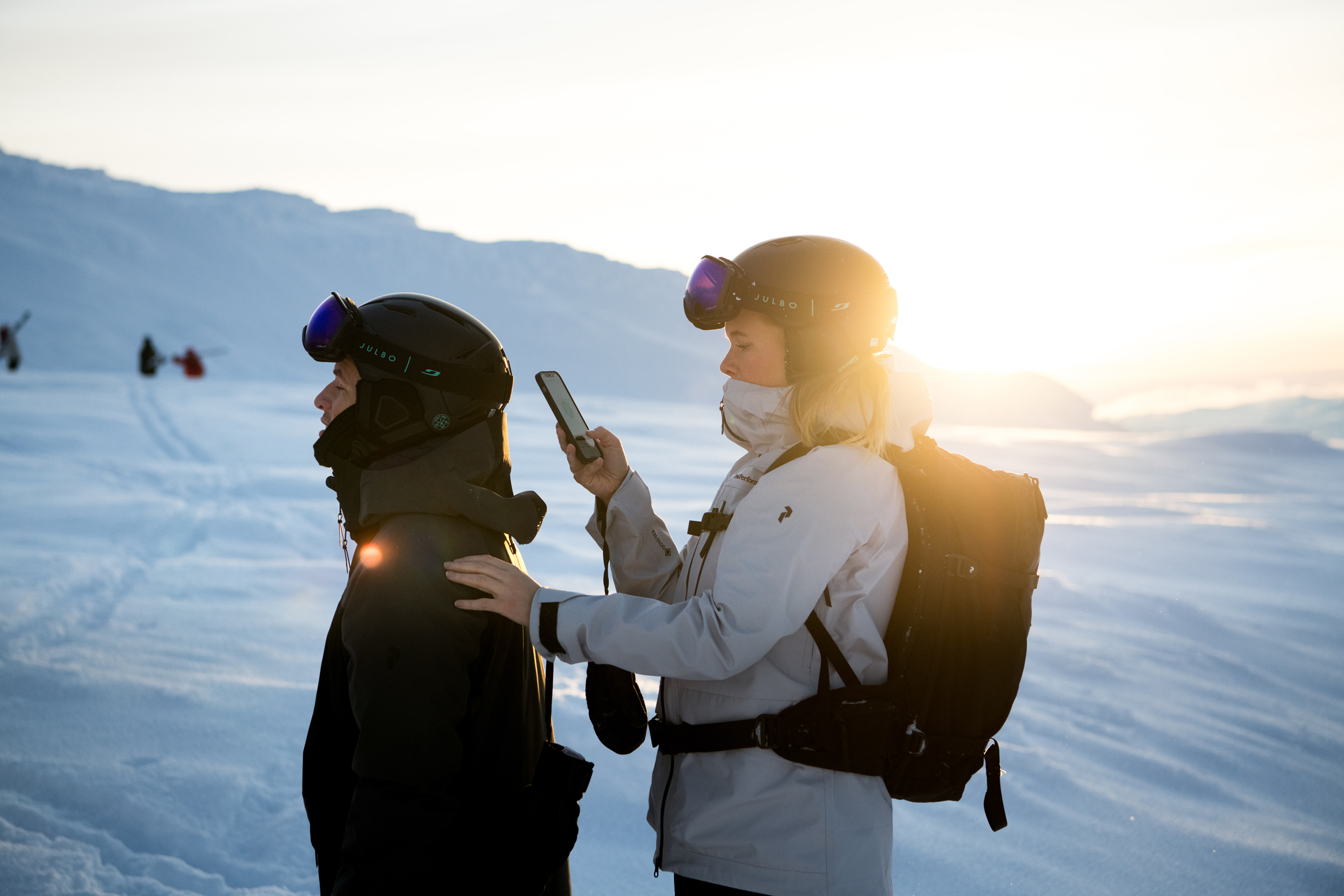 The RECCO® safety system (at ISPO Munich Hall B3, Booth 500) has long been indispensable for rescuing winter sports enthusiasts after accidents or avalanches. In the meantime, the necessary reflector chips have been incorporated into numerous items of clothing or equipment with the feature. The twICEme system, on the other hand, is comparatively new. Here, winter sports enthusiasts can store important medical information or emergency contacts on a chip in their equipment, which can be accessed quickly by companions, first aiders or medical specialists in the event of an accident - so that treatment can be carried out in the best possible way and thus even more efficiently.
Twiceme Technologies, the Swedish company behind twICEme, has gained cooperation partners in winter sports in the helmet and goggle manufacturers Julbo and Salomon. New models such as the Julbo ski goggles Aerospace twICEme or Quickshift twICEme are equipped with the smart technology as well as the helmets Julbo Hal twICEme, Julbo The Peak twICEme. In addition, the Salomon helmets HUSK JR and PIONEER LT JR have the safety feature.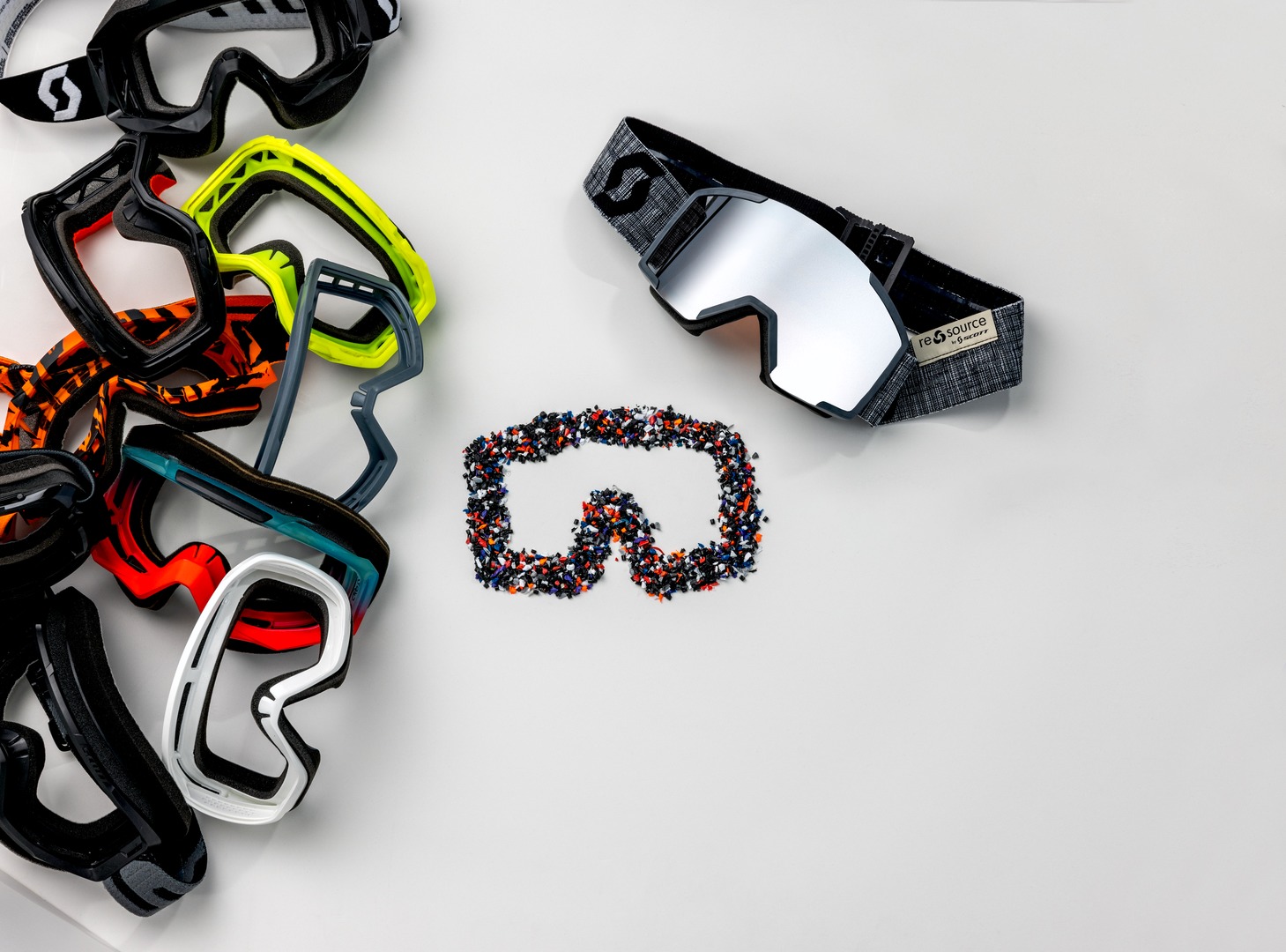 The recycling boom has also gripped winter sports. More and more equipment manufacturers are breathing new life into discarded material in new collections. For example, SCOTT collected old ski goggles, processed them into granules and reused them for the new SCOTT Shield Recycled ski goggles. Even before that, Tecnica, together with 150 dealers, started take-back campaigns of old ski boots to recycle them and use them for new boots and padding. By 2024 at the latest, other manufacturers want to follow this example. Things are moving when it comes to saving materials and resources!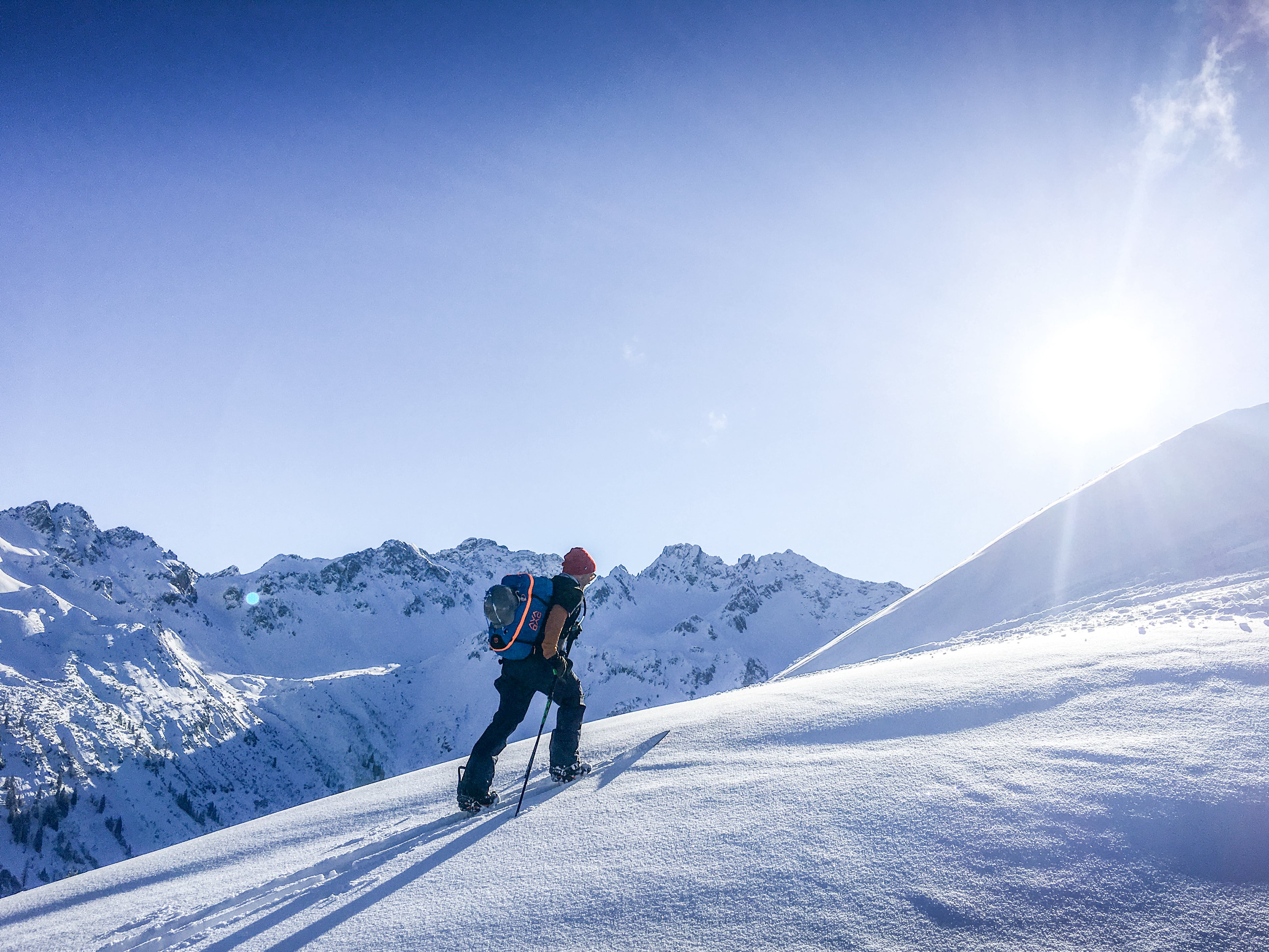 The ski touring trend also demands completely new properties from the material. Because especially uphill: the lighter, the better! The touring ski models of the brands therefore undercut themselves with lightness records every winter. In contrast, touring with the board is often still a feat of strength: Because little has happened recently with splitboards, at least in terms of weight. As was the case almost a decade ago, the bulk of splitboard models - depending on length - settle between 2.8 and 4 kilograms.
"That's where I always look enviously at skiers, where development has progressed more rapidly and you don't have to carry much weight around," says Alexandra Denker, Community Manager for the Snowsport and Bike divisions at ISPO. "There are working systems to make splitboards lighter and more manageable, but there's still room for improvement."