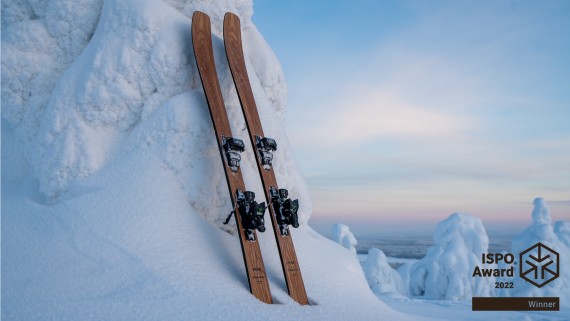 The steps toward making sports products as environmentally friendly and sustainable as possible are usually small but effective. The latest innovation from Finnish ski manufacturer PUSU is a prime example of how companies from two different industries can benefit from each other's know-how and thus jointly advance new technologies.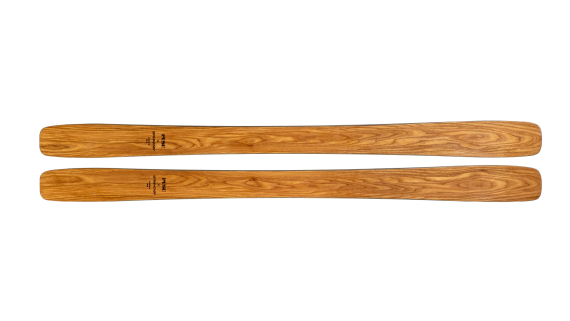 In this specific case, the ski designers at PUSU were looking for alternatives to the glass and carbon fibers used in ski construction, which are anything but environmentally friendly and sustainable in their production. In the course of the material research, the product developers made contact with the Finnish textile fiber producer Spinnova.
Spinnova has developed a technology that can produce textile fibers from wood, waste leather, used textiles and food waste without harmful chemicals and with a minimal CO2 footprint.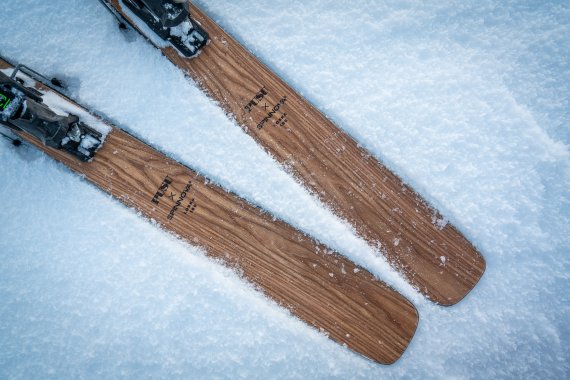 The new material produced by Spinnova for the production of the PUSU Loska ski is made from 100% natural raw materials. PUSU is thus the first manufacturer to use the innovative SPINNOVA® fiber outside the textile industry. For the production of skis, this is a world first and a result of three years of development collaboration.
PUSU Ski Designer Ilkka Helenius explains, "For us, the sustainability and the maximal use of natural materials are equally important to finely tuned performance. We are glad to note how these fundamental values meet in the new Loska ski."
"Known as an environmentally friendly fiber from the textile sector, Spinnova is used here as a material in the ski - an exciting and innovative step towards sustainable ski production."
Martina Wengenmair, Ispo.com Editor & Jury Member
According to PUSU, dispensing with glass or carbon fiber also has no negative effect on skiing characteristics. On the contrary. The SPINNOVA® fabric has more than 50% better damping properties compared to conventional fibers, affecting positively on the handling of this all-mountain ski.
The name of the ski already indicates the wide range of use: "Loska" is the Finnish word for spring snow, which is associated with highly variable and varied snow conditions. The ski design is derived from this: enough width to guarantee floatation and riding stability on uneven surfaces, generous rocker and a narrower tail for agile and forgiving handling.
The Loska's topsheet design is also striking. A distinctive wood veneer gives this all-mountain ski its unmistakable look and underscores the Finns' commitment to integrating a maximum of natural materials into ski construction.
"ISPO Award is the pinnacle of more than a decade of ski development. We are proud that the high quality of Finnish craftsmanship and high commitment in using sustainable natural-based raw materials has been noted in a very competitive category. I wish to thank our team, partners and the tireless test riders, who play a crucial role in the product development. Jani Ahvenainen, PUSU founder".
Jani Ahvenainen, PUSU founder
The most important features at a glance
solid wood core (FSC certified)

natural SPINNOVA® fibers replace glass and carbon fibers

Topsheet made of wood veneer

Available in three lengths: 180 cm (131 - 100 - 125 mm), 172 cm (127 - 100 - 120 mm), 188 cm (135 - 100 - 127 mm)
Pre-sale has already started an the PUSU Loska SPINNOVA® Ski is available at a price of 1.299 EUR. For more information visit https://pusu.ski.