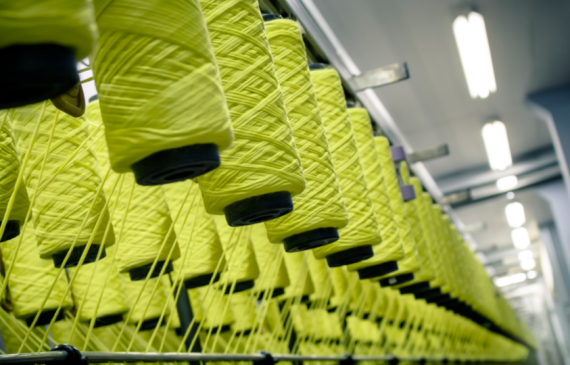 Südwolle Group, headquartered in Schwaig near Nuremberg, is one of the leading manufacturers of worsted yarns for weaving, circular and flat knit products made from 100 percent wool and wool blends. At a total of ten locations in Europe and Asia, the family-owned company specializes in the spinning, dyeing and finishing processes for wool and blended yarns. Wool has been making a comeback in sports and outdoor clothing for many years due to its good functional properties. As a functional natural fiber, it is also a sustainable alternative to petroleum-based and thus non-regenerative functional fibers. In order to further expand its range of sustainable fiber alternatives, Südwolle Group has increasingly focused on recycling in recent years. The results are more than impressive: More and more recycled yarns are part of the product range and include post-consumer and pre-consumer raw materials, recycled polyamide, recycled wool, recycled cotton and recycled polyester. All are certified with the Global Recycled Standard (GRS). These are the highlights of the Spring/Summer 2023 collection:
Until now, recycled polyester has primarily been made from used PET bottles. However, this does not reduce textile waste. According to the Ellen McArthur Foundation, 53 million tons of textile fibers were produced in 2015, 73 percent of which went into clothing production. But only about one percent of this clothing was recycled in a closed loop. Together with the RENU™ initiative, which uses various chemical processes to obtain high-quality polyester from production residues and used textiles, Südwolle Group has developed a GRS-certified recycled yarn made from 60 percent RENU™ polyester and 40 percent merino wool. It has the same dyeing properties as new, petroleum-based polyester.
Merino wool and COOLMAX® are a highly functional combination. The increased surface area of COOLMAX® EcoMade fiber allows moisture to evaporate more easily and body temperature is kept stable. COOLMAX® EcoMade consists of recycled polyester from PET bottles. In combination with the innovative Naturetexx® Plasma technology from the Südwolle Group, chemicals such as chlorine can be dispensed with for processing the wool. In this process, the fiber surface is altered by plasma instead of chemicals to remove the friction profile of the fiber surface. This is responsible for why untreated wool felts.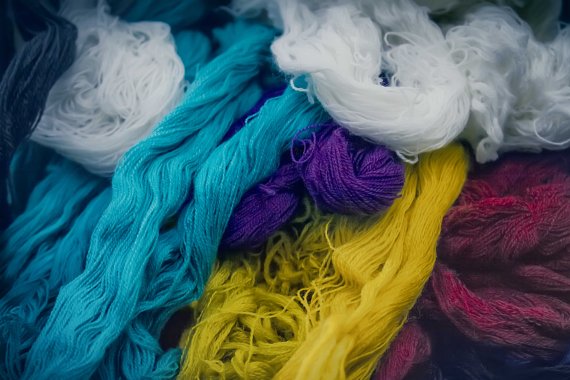 Textile waste and used PET bottles are not the only valuable sources of raw materials for the textile industry of the future: polyester obtained from upcycled marine plastic helps clean up our oceans while providing the raw material for new products. SEAQUAL INITIATIVE recycles marine plastic waste into new polyester with the help of an extensive partner network.
Cupro - like viscose and lyocell, for example - is one of the regenerative cellulose fibers. What is special about Cupro is the raw material: Cupro does not use wood as the starting material for cellulose production, but cotton linters. Linters are the fluffy short fibers that stick to the seed of the cotton plant. Since they are too short to be spun, they are usually discarded. For Cupro, they are dissolved in a viscous solution so they can be spun again. Südwolle Group offers its Merino Cupro yarns with Responsible Wool Standard (RWS) and Global Recycled Standard (GRS) certificates. 
Südwolle Group also has innovations in store for the 2023/24 winter season: pure Merino yarns with the new, innovative Omega® Twist technology. Yarns spun in this way are particularly soft and smooth. Since fewer fine hairs stick out, pilling is reduced enormously. In addition, durability and abrasion resistance are improved.