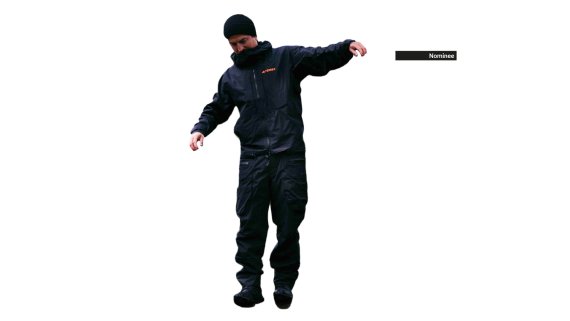 Wouldn't it be practical to wear a full-length protective cover like a jumpsuit, but without the impractical handling that comes with a one-piece? That's exactly what Adidas thought when it developed the new XPLORIC Parley Gore-Tex suit. The waterproof suit consists of a jacket and pants that can be zipped together at the waist. Once unified, they form the ultimate gear for true activists who are out exploring and protecting the great outdoors, no matter the weather.
Adidas TERREX uses the new Gore-tex ePE membrane for the jacket and pants combination. The Gore-Tex ePE membrane has a lower carbon footprint and is PFC-free compared to the traditional ePTFE membrane. This contributes to Adidas' goal of reducing the carbon footprint of its products. The two-layer material is also made from 100 percent recycled Parley for the Oceans polyester, which is derived from marine waste. Adidas TERREX is one of W.L. Gore's three launch partners, but TERREX is the only brand to use the Parley ingredient in addition to the ePE membrane.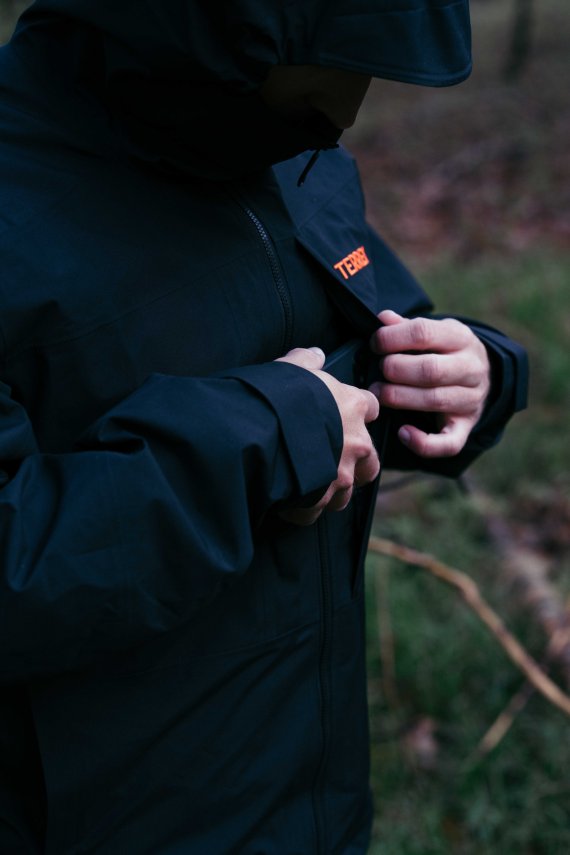 By working with Gore-tex and Parley, Adidas TERREX aims to strengthen the brands' commitment to sustainability. Further steps are already planned to drive this forward: Currently, the textile and lamination are not yet done in one place. In the long term, Adidas is working to consolidate the lamination process in one place with the commercialization of the Gore-Tex ePE membrane to reduce the carbon footprint caused by transportation.
The suit will be launched in February 2023 and will be available for men and women.
"The XPLORIC Parley GORE-TEX Suit is the ultimate kit for true activists that are in the outdoors to explore and protect the nature no matter the weather conditions. The suit is a convertible garment solution made of a jacket and a pant that can be attached to each other. It combines the expressive look of adidas TERREX XPLORIC with a new sustainable, PFC free, durable waterproof material laminate - powered by GORE ePE membrane and Parley ocean plastic fibers."
Amara Raquel Martin Hidalgo – Product Manager for Adidas TERREX and Anja Scharf-Kossel – Product Development Manager for Adidas TERREX
Breathable and waterproof

Jacket and pants can be zippered together

Use of the more sustainable Gore-Tex ePE membrane

Use of recycled Parley for the Ocean fibers