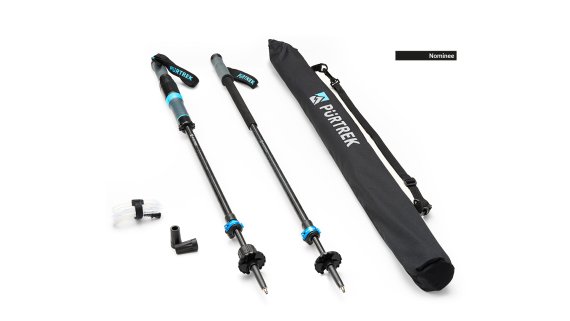 Purtrek's patented technology allows users to conveniently access potable water from lakes, rivers and other sources by inserting the pole into a water source, attaching the drinking tube and operating the mechanical pump handle. Water is suctioned into the ingress port on the side of the pole and through its two-stage water filtration system, ready for consumption or storage in a matter of seconds.
Water filter trekking poles from Purtrek help more people drink efficiently and safely in the outdoors. Among the many advantages they offer, one of the most popular is their convenience: users do not have to get anything out of their backpacks or stoop over to access water in difficult or muddy terrain. This ease of use helps people maintain critical hydration needs on the trail, and also eliminates the possibility of losing smaller handheld filtration systems. Integrating a water filtration system into lightweight, stability-enhancing, trekking poles creates efficiency and weight savings. Users benefit from carrying less equipment, more simply, on their adventures.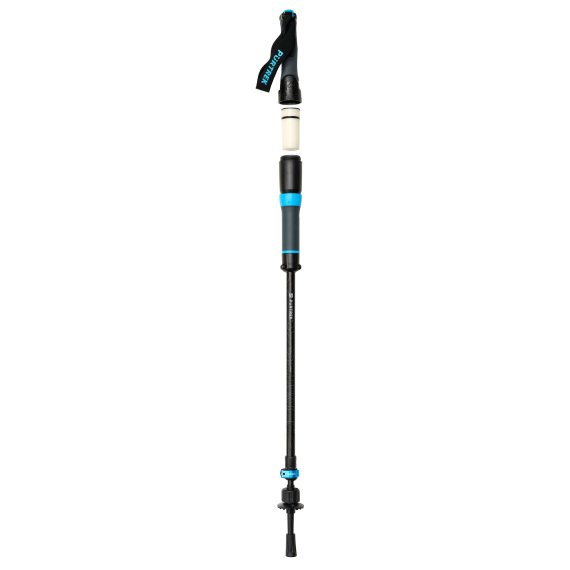 Purtrek water filter trekking poles utilize award-winning Micro Hollow Fiber Filters that are used by leading brands for outdoor drinking solutions. The filter has a capacity of up to 2000 liters and achieves a flow rate of two liters per minute. The Micro Hollow Fiber Filter removes 99.999 percent of waterborne bacteria, including E.coli and Salmonella, and 99.99 percent of waterborne protozoa, including Giardia and Cryptosporidium. All interior surfaces are food safe.
Launched in March 2022, Purtrek water filter trekking poles are sold in sets of one or two through the company's website, www.purtrek.com and the company is actively seeking retail distribution.
"We've combined two essential pieces of gear into one easy-to-use system that provides unique benefits to people who hike, backpack, and recreate outdoors. Our innovative platform creates a new gear category and really helps users hydrate faster and more efficiently while reducing the gear they need to carry."
Kyle Stringham, founder Purtrek
2-in-1 trekking pole with water filter system

Convenient

Easy to use

Weight savings

Helps users stay safely hydrated in the outdoors