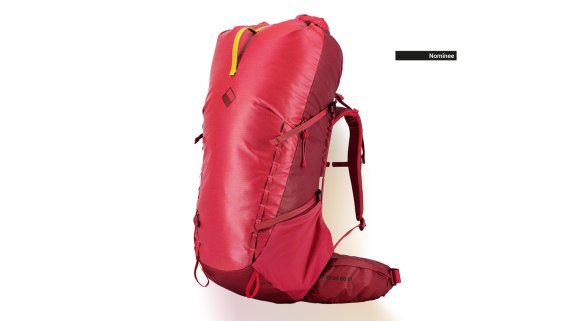 The Helsport design team set out to create a user-friendly and extremely comfortable backpack with a minimalist aesthetic. Solving all these challenges resulted in four innovative technologies that are currently patent pending.
An important aspect of usability is making it as easy as possible to access things that are often needed. It's even better if you don't even have to take the backpack off. So Helsport has put a lot of energy into making it easier to access essential items while still having the backpack on the shoulders. Pockets on the hip belt are made extra long and large to accommodate important items within reach. Drink bottles can easily be stowed in the side mesh pockets and even trekking poles are easily accessible and stowable whilst moving.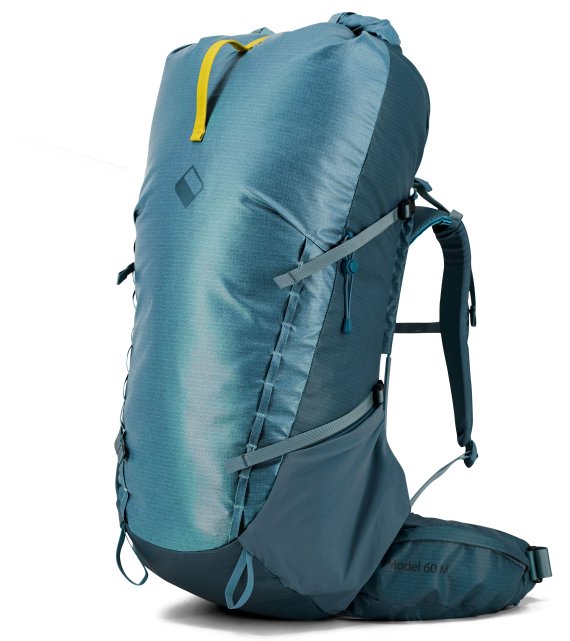 The highly breathable back panel is particularly innovative and equipped with a system that transfers the load from the shoulders to the hips. The back panel can be opened completely for easy access to the main compartment. The roll-top includes an innovative way for fast and easy opening. When closing the roll-top, by design the load will be compressed from the front panel to the back panel, increasing compression and stability of the load.
"The Trek Pro 60L represents a paradigm shift  in the design of rolltop backpacks with use of so many innovative features.The brand's new vision places great emphasis on product development, as the products must perform without compromise in remote areas during multi-day adventures.We expanded our product range to enable people to enhance their experiences with trekking, packrafting and bikepacking, based on our know-how to develop high performance products for long traverses in extreme environments over several  days."
Pedro Carradinha, Product Development Manager Helsport
Top quality materials were chosen like polyamide ripstop coated with carbonated polyurethane on the outside with 3000mm water column throughout the backpack. This results in a waterproof and lightweight pack that does not absorb water. The chosen colors are inspired by the Norwegian landscape. 
The Trek Pro backpack series will be available in two different back lengths and the three different sizes 40L, 50L and 60L. The series will be launched in spring/summer 2023 in three colors.
Innovative way to open roll-top

Innovative attachment of trekking poles whilst moving

Extra deep hip belt pockets

Hip belt adjustment

Back panel opening

Ergonomic overall for easy access during activity