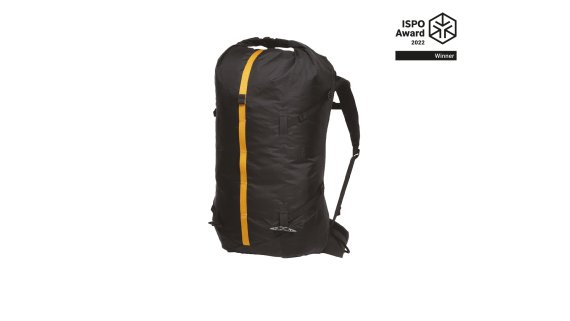 Experienced mountaineers don't need a closet full of backpacks. Many prefer to own one that can be used for a wide variety of mountain sports, which also makes sense from a sustainability standpoint. Better yet, it can also be used year-round.
Bergans has made this challenge central to the design of the Y MountainLine 40 Daypack to create a durable, adaptable, lightweight daypack that can be shrunk to a minimum or expanded into a fully equipped avalanche backpack. At the same time, a modular avalanche backpack doesn't sit in the closet 330 days a year. It can be used when climbing one day or skiing the next.
The Bergans Y MountainLine 40 can be easily converted and it is enough to carry it as the only backpack. The avalanche system, for example, can be attached in 2 minutes. "It was a pleasant surprise that even the most hardcore gear hoarders realized that they actually wanted less - but better - packs,"  says Bergans Senior Designer Johannes. His colleague Bjørnhild, Bergans Senior Product Developer, agrees: "I find myself always choosing this pack for everything even though I have so many others."
Designed with the philosophy of "less, but better," the Bergans Y MountainLine 40 eschews bells and whistles in favor of a clean and strong design. Fewer seams make the pack even more water-resistant, and its minimalist exterior gives it an edge when it comes to weight. Thanks to its roll top, the backpack can be easily reduced when less mitmüssen, but when fully packed, it offers plenty of space. Thanks to its thoughtful fit, the backpack sits close to the body, which makes it more comfortable to carry even on heavy tours with more luggage. The upper flap of the backpack, as well as the hip belt, can be removed at will. The flap can also be moved inside the backpack as an extra compartment. A full-length zipper on the back makes it even easier and clearer to keep an overall view of the equipment carried and to take out exactly the piece of equipment that is needed at the moment, without having to awkwardly unpack and repack from the top.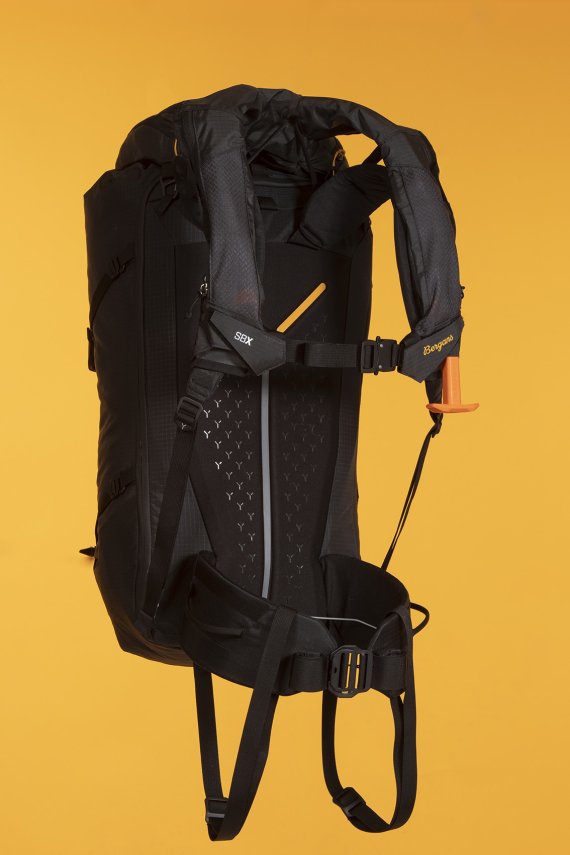 Fewer features make the Bergans Y MountainLine 40 even more versatile. The ability to retool the pack for the task at hand creates a greater awareness of which features you actually use and need individually. Due to the modular design, weight can be cleverly saved depending on the activity, and only what is needed individually by each climber according to accumulated experience comes along on the backpack. "Sure, there are many nice features you can put on a pack but sometimes there comes a point where it gets too much, and the pack weighs too much, and I pick another one. I like that I can decide the feature level myself," says Sigurd Felde, tour guide, ambassador, and guinea pig for the Bergans Y MountainLine 40 Daypack. So the uses range from a super-light alpine backpack at just 666 grams to a full-fledged avalanche backpack with Safeback option. 
The Y MountainLine 40 daypack is compatible with the patented Safeback SBX avalanche safety technology, which can be purchased as standard equipment. The technology allows the buried victim to breathe longer and extends the survival window of avalanche victims under the snow.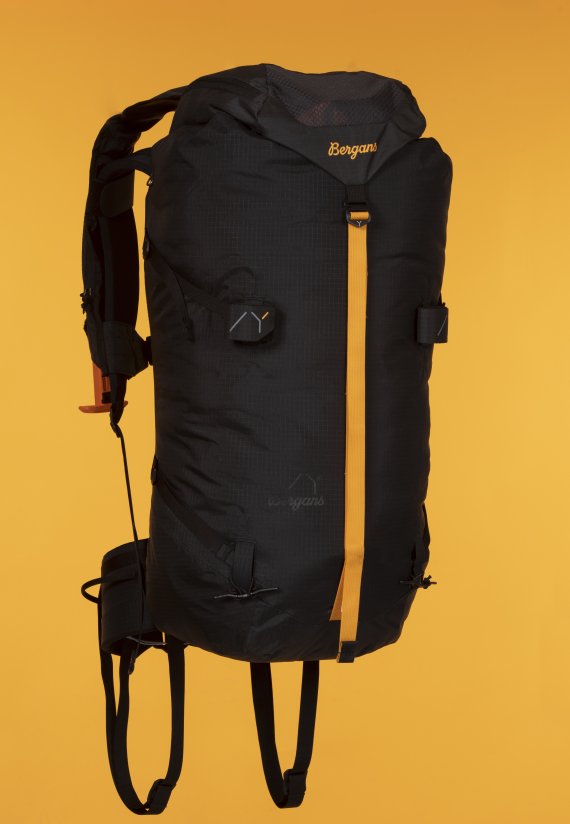 Color-wise, the backpack is Scandinavian low-key, but the feel is top-notch and the performance of the materials used is thoughtful. According to Bergans, employees fight over the prototypes and use them for everything: as backpacks for commuting, "with-family-at-the-beach" backpacks, or as packs for multi-day mountain trips. The durable main material also plays an important role in this backpack. Together with partners Dong Jin and DSM Dyneema, Bergans has invested two and a half years to develop a perfectly balanced ripstop fabric. It consists of a blend of carefully selected Invista Cordura and Black Dyneema yarns and perfectly combines low weight and low cost with high tear and abrasion resistance.
"A backpack for almost everything. Robust workmanship, light weight and a variety of options, which expand the range of use enormously. From a light day hike to a challenging tour in alpine terrain as an avalanche backpack with easily removable avalanche system, this backpack offers the perfect performance while saving space and resources."
David Stiehler, ISPO Award 2022 Jury Member Collaborators Club
abrasion-resistant

adjustable in size and easy to adjust

tear and cut resistant material

environmentally friendly

lightweight

water repellent
Product Specifications:
Unisex
Sizes: S/M and M/L
Price 260 EUR (backpack) + 340 EUR (safeback option)
Available from fall 2023
Color: Dark Shadow Grey