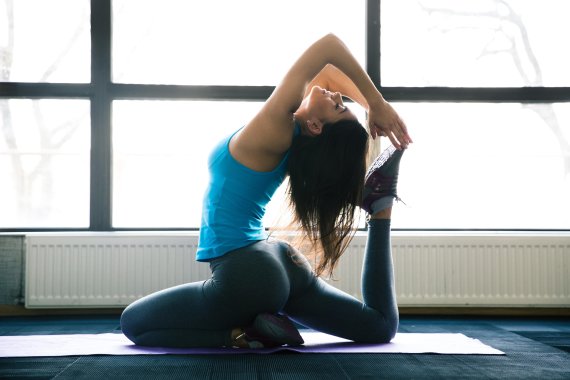 The triumphant advance of spandex fibers has been unprecedented in recent years. Today, hardly any modern clothing product can do without the comfort of stretch fibers - from jeans to classic men's suits to technical outerwear. Once you have experienced the comfort, you will never want to do without it again. Huafon Chemical is China's largest producer of spandex, with an annual production capacity of 185,000 tons. Founded in 1999, Huafon's success is inextricably linked to the growing importance of spandex fiber. With a strong R&D focus and collaborations with renowned research institutes, universities, textile manufacturers and brands such as Chinese Academy of Science, Donghua University, BASF, Best Pacific, Texhong, etc., Huafon is continuously working to further advance the technical and sustainable development of spandex production.
Between ten and 30 percent is the proportion of elastane in an average stretch fabric. The higher the percentage, the more visible the spandex fiber becomes. Experts refer to this as the grin-through problem, because this shining through is to be avoided. Huafon has developed "Qianxi Acid-dyeable Spandex", a spandex fiber that increases the color saturation of the fabric and achieves good color fastness even when washed. It is specially developed for combination with nylon and use in sportswear, swimwear, yoga wear, and jackets.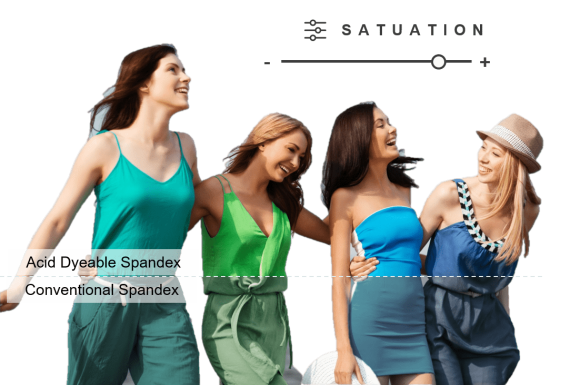 The water in swimming pools always contains active chlorine. But chlorine attacks conventional spandex, often causing swimsuits and swim trunks to lose their elasticity and recovery over time. This not only upsets customers, but also causes the products to age prematurely, which in turn is not sustainable. For this reason, Huafon has developed "Qianxi Super Chlorine Resistant Spandex", which is resistant to chlorine and has longer durability.
With "Qianxi Soft Spandex", Huafon has developed a product that is characterized by special softness. With its high stretch and recovery, the fiber effectively reduces the unwanted compression feelings caused by sock bands, knitted waistbands, etc. Also, the fiber is excellent for yoga wear that needs high stretch, good support and gentle recovery.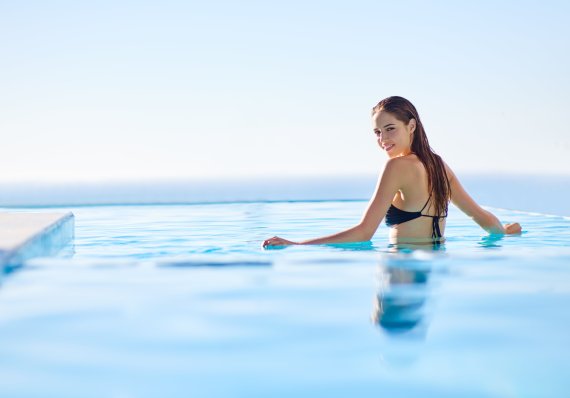 "Qianxi Hygroscopic Spandex" is a spandex fiber that can absorb moisture better and achieve improved moisture absorption by using special raw materials and processes. Laboratory tests have shown that the diffusion time of water is accelerated by using a proportion of 20 percent Qianxi Hygroscopic spandex compared to a fabric with 20 percent conventional spandex. In addition, the fiber gives fabrics an efficient and durable quick-drying property. The fiber is especially suitable for the yoga and sportswear segments.
Especially in times of pandemic, the hygienic properties of clothing are becoming increasingly important. Huafon has developed "Qianxi Anti-bacterial Spandex", a stretch fiber that has been given an anti-bacterial effect. The fiber does not lose this property even when washed. The anti-bacterial spandex fiber is especially suitable for yoga and sportswear.