Over the past few years, the gravel bike has transformed from a niche product to one of the most popular types of bicycles. Originally conceived as a "middle ground" between road and mountain bikes, gravel bikes now have their own distinct identity. An ever-growing fanbase swears by these stylish all-rounders.
However, gravel enthusiasts don't just love the bikes for their versatile capabilities. Compared to traditional road bikes, gravel bikes offer a slightly elevated and more relaxed position. This not only enhances riding comfort over long distances and rough terrain but also reduces strain on the neck and shoulders. Additionally, this positioning provides better visibility and control, especially on technically challenging sections. Comfort is further amplified by advancements in suspension systems. Especially when using the gravel bike with narrower tires and predominantly off-road use, this has a positive impact on the riding experience.
A significant trend continues to be fully integrated solutions, from handlebar stems with internally routed cables to smartly integrated storage options for tools or snacks. New luggage systems for gravel bikes are not only lightweight and durable but also modular. Bikepacking bags can be combined, and thanks to various attachment options, they can be fixed at different frame positions. The latest technological solutions include smart lights integrated into the frame. There's also a lot happening with the gear systems: in addition to mechanical shifts tailored for gravel biking, electronic shifting systems are gaining importance. Gravel bikes aren't just about off-road adventures. Many new models are designed for both daily commutes in the city and multi-day bikepacking tours. Fans of the versatile bike can look forward to an ever-growing range of packing bags and their respective manufacturers.
The gravel bike trend topics for 23/24 are all about versatility. It's clear: gravel has firmly established itself as its own category. The industry has recognized the trend. Technology and comfort will be more closely linked in the future to provide gravel enthusiasts with the ultimate riding experience. Thanks to numerous innovations and developments, exciting times lie ahead for gravel bike enthusiasts.
Below, we've compiled a selection of the latest gravel bike trends for 23/24: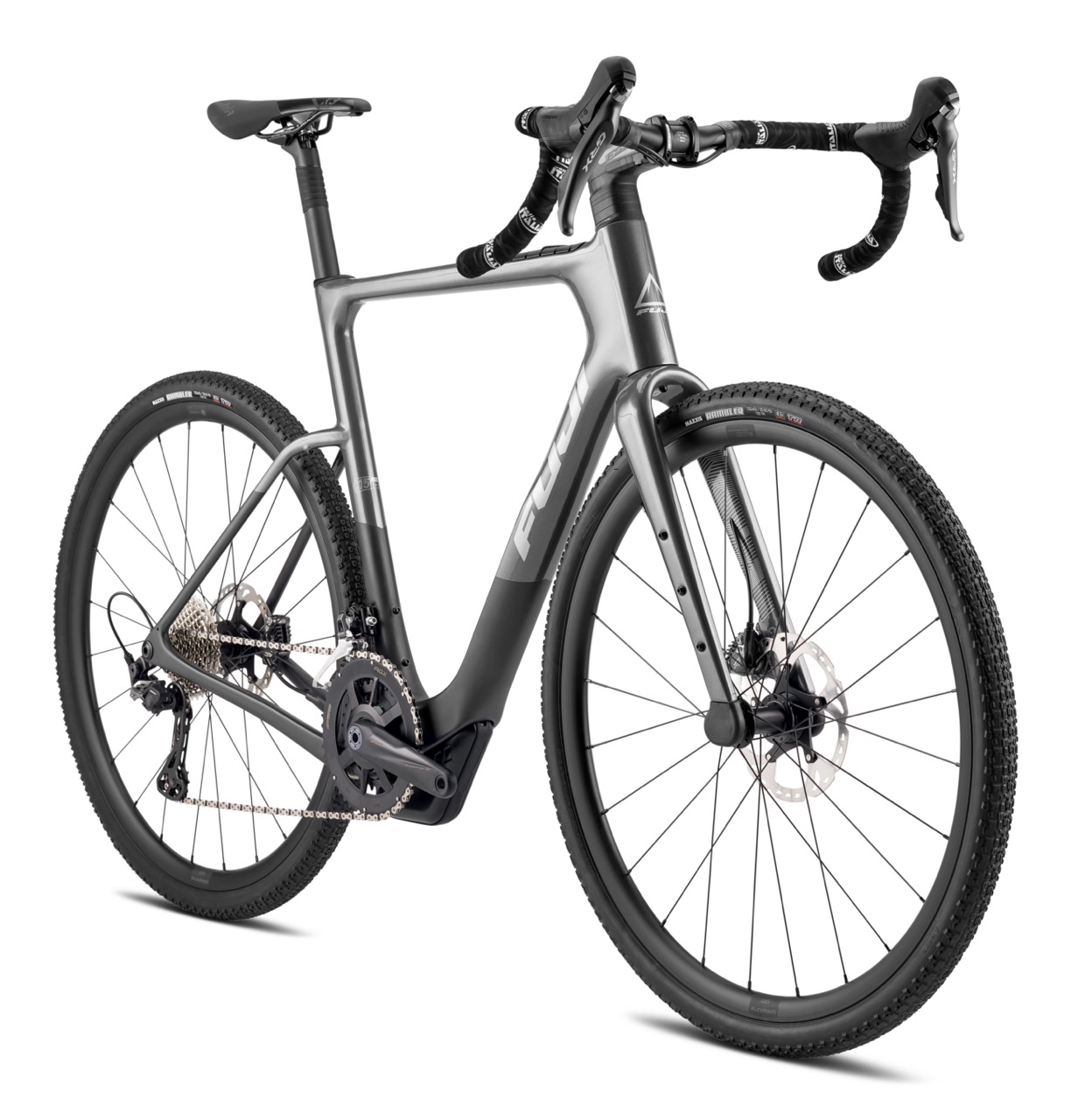 Rethink everything you thought you knew about gravel biking. The new aero-inspired Fuji Jari Carbon Gravelbike edefines "versatility," making (almost) everything possible. In developing the new Jari Carbon, a focus was placed on luggage compatibility. Highlights include a snack holder on the top tube, an extended bottom bracket area providing ample space for water bottles and a frame bag, as well as an optional tool box located beneath the bottom bracket. The frame has many attachment points for water bottle holders or luggage. Plus, there are eyelets for mudguards and a luggage rack. The fork offset can be adjusted via a "flip chip" to match individual preferences. Cables are internally routed, giving the bike a sleek look.
The Jari Carbon is available in two versions: The Jari Carbon 1.1 (MSRP €3,499) comes equipped with a Shimano GRX 2x11-speed groupset, Shimano GRX hydraulic disc brakes, and 40mm Maxxis Rambler tires. The second configuration, the Jari Carbon 1.3 (MSRP €2,999), features a Shimano GRX 1x11-speed groupset. Both versions are available in five frame sizes.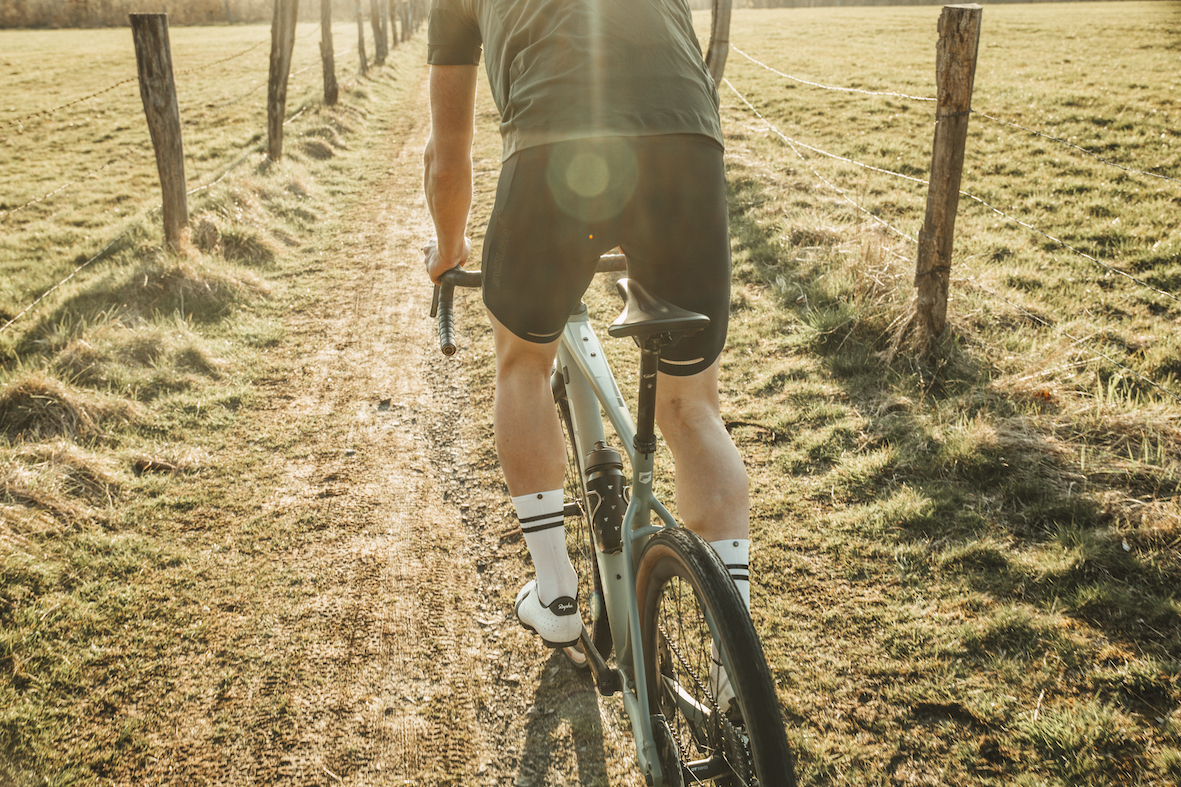 Best performance without strain on both road and gravel – that's what the Ergon SR Allroad Core Pro offers. The specially designed Infinergy® core ensures maximum shock absorption on rough trails without compromising on rider feedback. The patented CORE HD construction reduces seating pressure and minimizes vibrations. Combined with its ergonomic shape, which, by relieving pressure on the perineal area, prevents numbness even in sporty riding positions, the Ergon SR Allroad Core Pro ensures the perfect balance between optimal cushioning and peak performance - thanks to reduced muscle fatigue and increased freedom of movement. World traveler Jonas Deichmann rode the saddle over 15,000 kilometers and is thrilled: "What I like most is that after 10 hours on the saddle, I can get on my bike the next day and not feel like I was cycling the day before."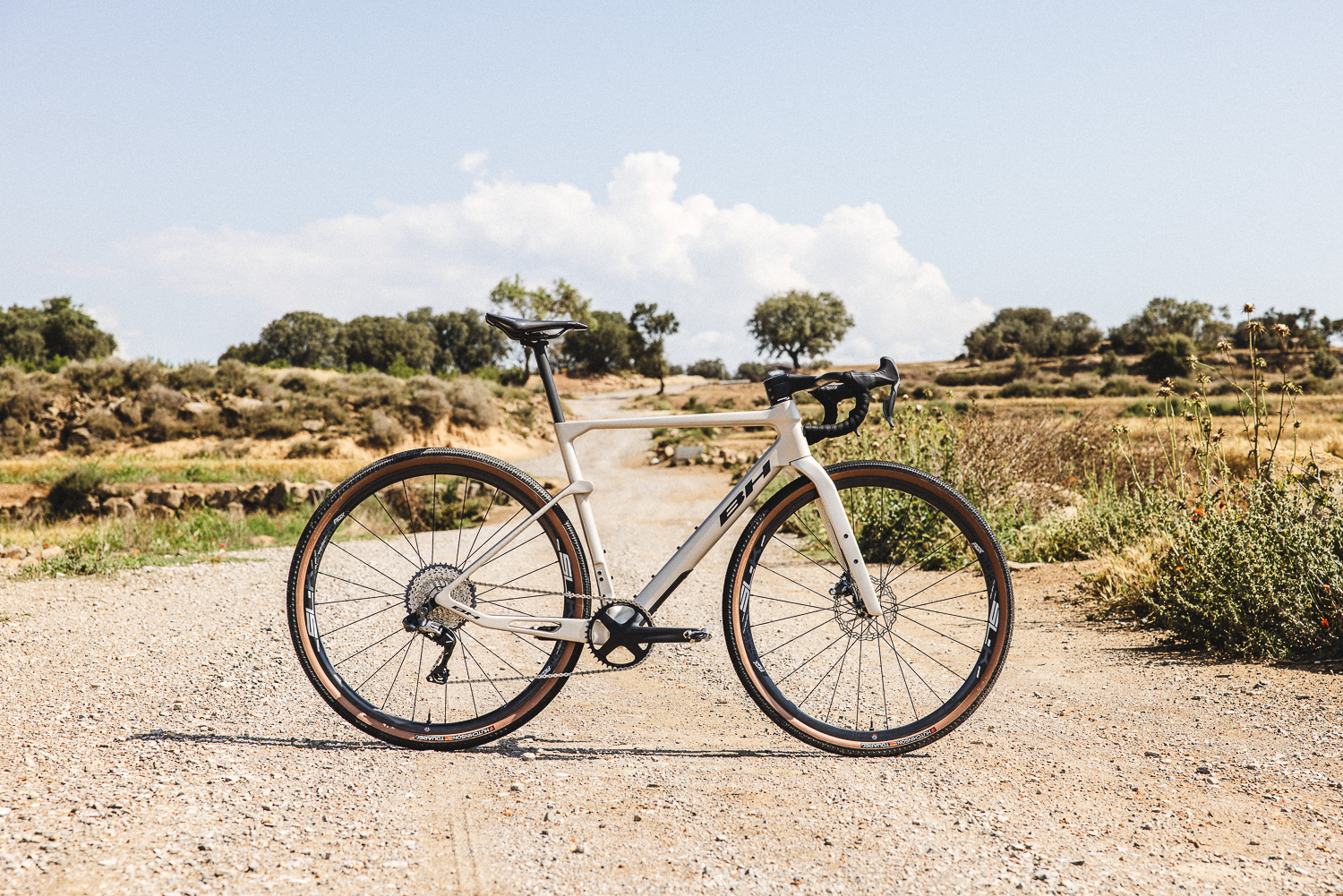 The newly developed frame of the GravelX features an Air Bow Carbon fork tailored to the demands of gravel sports, as well as sleek lines reminiscent of the frame shapes of BH's top road bike models Ultralight and Aerolight. With a frame weight of just about 1050g and the fork weighing 380g, the GravelX is race-ready, depending on the configuration. The innovative rear with its SRS Anti-Vibration system offers high seating comfort, reducing fatigue caused by vibrations on long rides and conserving the frame material. An integrated frame protector in the downtube serves two purposes: protecting against stone chipping and providing a discreet storage compartment where you can stow a CO₂ cartridge, mini pump, or spare inner tube. Premium Shimano GRX groups, top models with Di2, and a choice of 1x or 2x setups provide riders with the right bike for various applications. Currently, the price range for the GravelX Carbon varies from €3,299.90 to €6,299.90, with the top model equipped with a Fox suspension fork.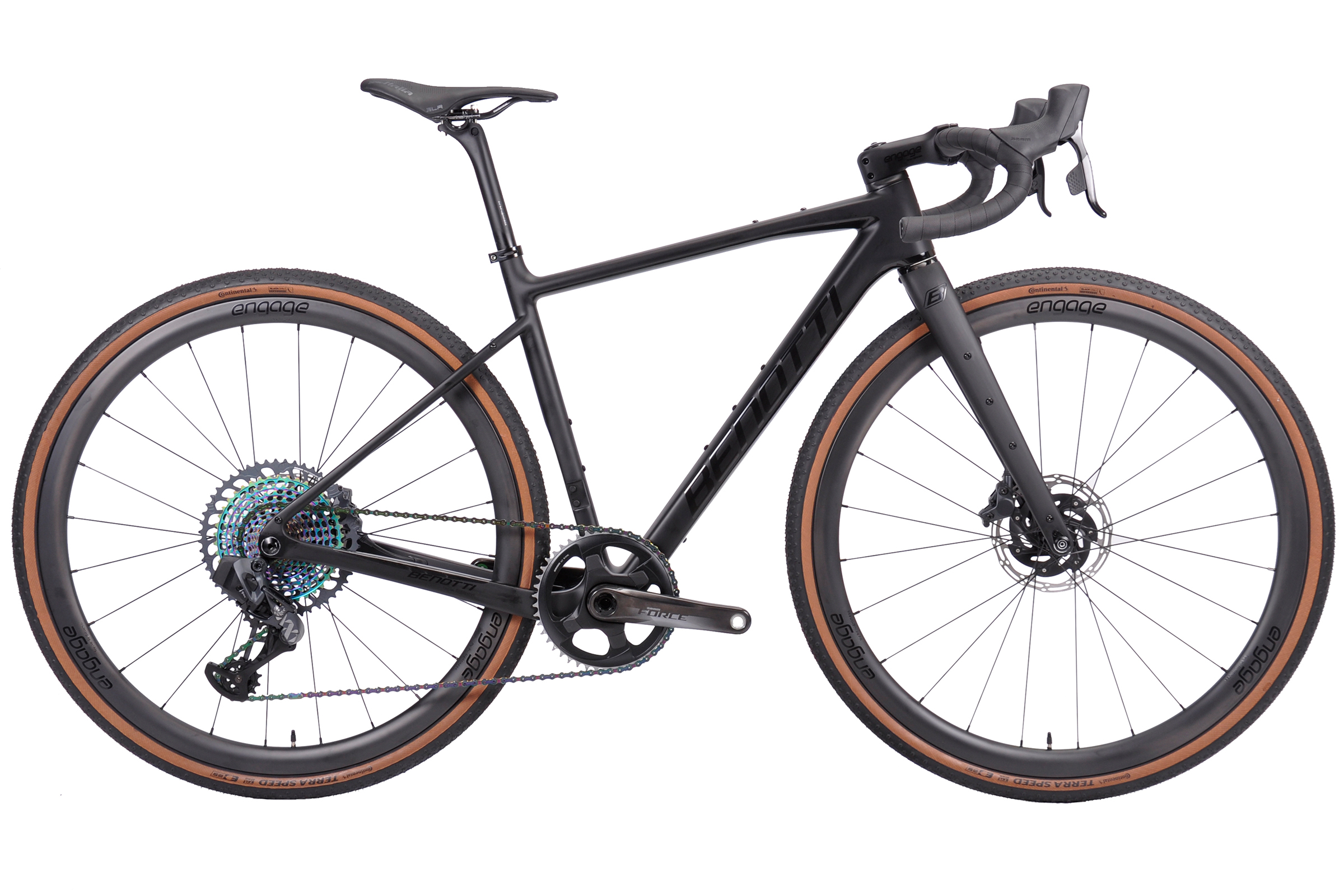 The state-of-the-art frame set made of T800 carbon fibers boasts cutting-edge features like fully internally routed shift cables and brake lines, giving the BENOTTI FUOCO Gravel (LINK: https://www.benobikes.com/de/fahrraeder/gravelbikes/benotti-fuoco-gravel/) a strikingly tidy and highly sporty appearance. However, it also offers numerous options for attaching accessories such as racks, permanent mudguards, and bags. Awarded the Best-of 2023 medal by World of MTB, the gravel bike is equipped with premium components like the SRAM Force/XX1 Eagle AXS groupset, which, with its "mullet" configuration, provides a wide gear range. This makes tackling tough climbs a breeze with the BENOTTI FUOCO Gravel. The sporty yet balanced riding position, possible tire widths up to 45mm, and the in-house brand engage's wind-tunnel-tested 35mm carbon wheels combine smooth rolling and lightness. This makes the BENOTTI FUOCO Gravel the perfect all-rounder for spontaneous evening rides and long bikepacking adventures with friends. The Gravel is also available with various groupsets from SRAM and Shimano.