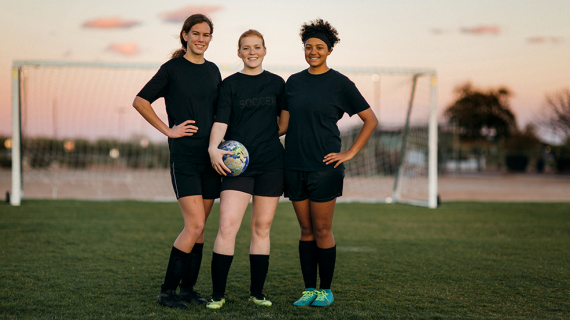 To make artificial pitches more sustainable, effective measures are needed, for example in the form of edgings, mats, and brushes such as those produced by SKOR. But why are such measures so important? Once you understand how artificial pitches are constructed, it becomes clear.
When building new sports facilities and grounds, artificial pitches are a popular alternative to natural grass football pitches. They are robust and durable, yet less intensive to maintain. That is a big benefit.They do not need to be watered or mowed. They do not turn into a mud hole even in the winter months but can be played all year round in consistently good conditions. A big difference between artificial- and natural grass is also the amount of "playing hours". While you can play around 300-400 hours a year on a natural grass pitch it is 1000-1200 hours on artificial grass, which is a big benefit. Players particularly appreciate the impeccable playing characteristics such as the excellent bounce. An artificial turf pitch is great for players and clubs. But is it environmentally friendly and sustainable?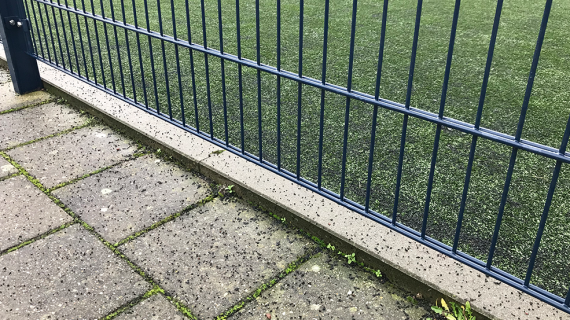 The excellent bounce of the pitch is usually due to a rubber or plastic granulate that is applied to the pitches and is inserted between the blades as infill. The granulate also reduces the risk of injury to players: thanks to its cushioning properties it is easy on the joints and damps in the event of a fall. The granulate measure approximately 0.5 to 3 mm but, despite the small size, poses a serious risk to the environment. It is classified as microplastics by the European Chemicals Agency (ECHA) and although they are so small, microplastics are particularly harmful. It does not degrade in nature and, depending on its composition, can last for over 500 years. That's why it's best to stay it where it is - on the artificial pitch.
There are various ways in which microplastics is unintentionally carried off the pitch: On the players' shoes, during maintenance of the pitch, for example when shovelling snow in winter, by wind or by the water during heavy rainfall. If you know these risks, various measures can be followed to consciously manage them. For example, the use of a guard at the edges of the pitch, surface water drainage filters, or adequate maintenance equipment and its storage.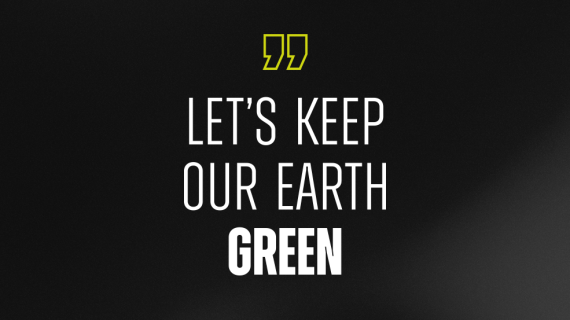 Granules on shoes or clothing cannot be avoided, but the use of shoe brushes and a player's sluice reduces the risk of small pieces of granules being carried outside. Players leaving the field must make sure to use these cleaning measures to keep microplastics from spreading. A study by Ecoloop in Sweden, commissioned by the EMEA Synthetic Turf Council (ESTC), found that infill loss can be effectively reduced by as much as 97 per cent with the implementation of these measures. SKOR has launched Infill Guard, a sustainably produced solution to keep microplastics at bay and on the pitch.
SKOR is the market leader for products on and around the pitch, such as football goals, dugouts, and hockey goals in the BENELUX countries. Professional clubs like Ajax Amsterdam, PSV Eindhoven, Feyenoord Rotterdam, RSC Anderlecht, and Club Bruges use SKOR products because of their quality and the company's service orientation and personal values.
SKOR's product portfolio includes the sustainably produced Infill Guard for edging artificial turf pitches. Infill Guard is designed to seal the pitches, so to speak, while keeping microplastics on the pitch. Infill Guard is a universal and multifunctional system. It can be used in conjunction with existing or new side-pitch advertising systems to create a seal up to one metre that effectively keeps microplastics on the court. The SKOR Infill Guard is available in different sizes and shapes to provide a solution for all fences and boards. It can therefore also be integrated into existing fencing easily.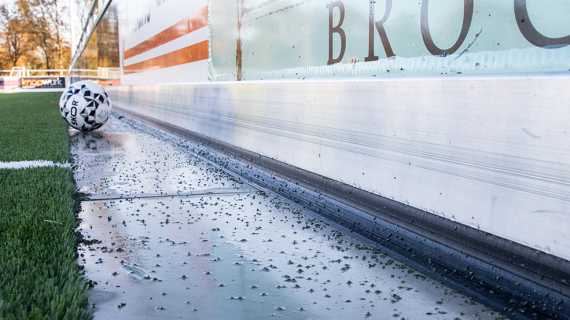 The Infill Guard itself is produced in a sustainable way. It is made from 80 percent recycled aluminium and therefore requires 95 per cent less energy compared to using new aluminium. This results in a significantly lower CO2 impact when producing a new barrier. Similarly, the SKOR Infill Guard has a circular product cycle and can be recycled 100 per cent at the end of its life. No waste is created from either the aluminium or rubber used. In addition, the rubber in Infill Guard does not contain any harmful substances such as PAHs.
Acting in a sustainable way is part of its responsibility towards society for SKOR. Therefore, the company strives not only to operate in a climate-neutral but a climate-positive way. Circular products and the lowest possible CO2 impact during production are an important part of this strategy. Cradle-to-cradle, SKOR can produce new gates or shelters from recycled infill guards, thus closing the cycle of recycling the company's own products. 
More information on the different sizes of SKOR Infill Guard edge barriers, SKOR shoe cleaning mats, grids, and brushes, as well as other SKOR products, can be found on the SKOR website and during Ispo Munich Online from 1 to 5 February also in the SKOR brand room.
Artificial pitches are a popular alternative to actual turf. However, if not properly contained, artificial pitches can quickly become an environmental problem. That's why SKOR offers Infill Guard, responsibly produced edging to ensure microplastics stay on the football pitch and are not dispersed into the surroundings. The product comes in different forms and sizes to match existing systems but can also be integrated as a new solution.