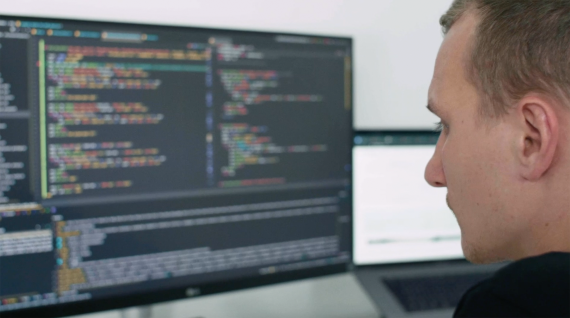 More and more customers prefer to buy online, especially now that traditional stores are no longer accessible. But when shopping online, customers also struggle with the lack of guidance and good advice that they seek in complex buying decisions. Product size, fit and individual use, in particular, are questions that Motesque's e-commerce recommendation solutions – based on big data, biomechanics and AI – can support.
Consumers can use Motesque's recommendation solutions easily. With just a few parameters and photos requested by the app, our cloud-based systems can calculate a person's size or best fit, taking into account individual use and comparing many products in the background. In seconds, clothing, shoes, sports and gym equipment, and even mattresses can be tested virtually online, compared to hours and days in the "real world."
Customers can easily find the best matching, best fitting product based on data, AI and proven biomechanical methods. As a result, conversion and customer satisfaction are higher and returns and complaints can be significantly reduced
A new, engaging and personalized fitness experience comes to life with Motesque gym solutions. We can develop smart, feedback-controlled fitness equipment that adjusts to each customer's performance. A piece of equipment could, for example, count repetitions in real time and provide live feedback, including form corrections. Users receive personalized recommendations, and training can be individualized even more.
Motesque Gym Solutions deliver an enhanced customer experience, enable sales conversions through product recommendations, create increased loyalty through coaching functions, and generate better customer lifetime value results overall for brands.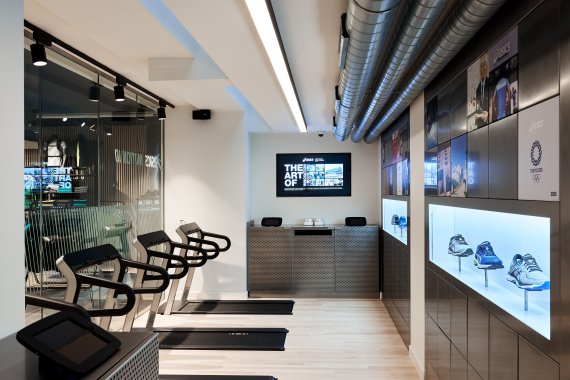 Motesque's in-store solution "Motion ID" supports global brands in providing the best customer experience and service by helping store personnel recommend the best individual product based on science-based, data-backed analysis. 
Motion ID is easily used on standard tablet computers in conjunction with Motesque sensors and cloud infrastructure. During a running session, the system analyzes the runner's motion while wearing different shoes. By comparing the results of the gait parameters, the shoes are ranked and the best running shoe can be easily displayed and recommended to the customer