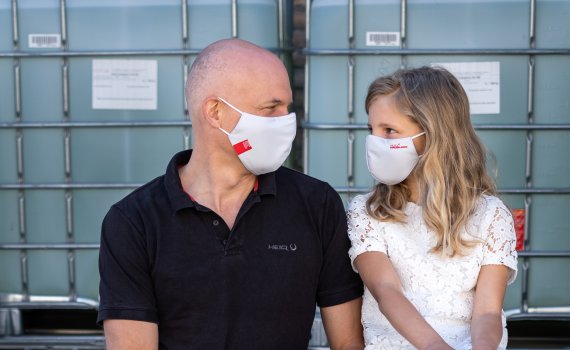 In a very short time, HeiQ, the Swiss specialist in textile finishes, has managed to bring to market an antiviral finish for textiles that is enormously fast-acting, harmless to health and sustainable. Given the speed at which the pandemic spread, this was a real challenge, which was promptly recognized with the Swiss Technology Award 2020. More than a billion face masks with HeiQ Viroblock have now been sold worldwide, including through the company's own web store, which the B2B company HeiQ quickly set up in response to the high demand. But the potential is much greater, Carlo Centonze, co-founder and CEO of HeiQ is convinced, for example for HeiQ Viroblock sprays, which can also be used in retail to disinfect clothing that has been tried on. We spoke to Carlo about how HeiQ Viroblock works and how it can help restore a sense of security to customers.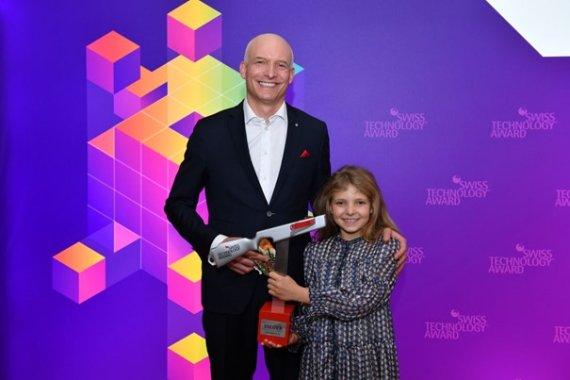 How does HeiQ Viroblock work in simple words?
HeiQ Viroblock (NPJ03, as the formulation is called), is a patent-pending formulation that combines HeiQ's advanced silver - which we have been developing knowledge since the inception of HeiQ 15 years ago - and a liposome vesicle component. All the ingredients are carefully selected from the international nomenclature of cosmetic ingredients (INCI) so you can rest assured that the chemistry doesn't add any skin irritation or allergens to the fabric. Normally silver-ions always have certain antimicrobial efficacy, but it works slowly on viruses by itself. That's why we combined it with our liposome vesicle technology. We have tested the technology against Coronavirus 229E and Sendai virus (which is an enveloped virus, just like those in the coronavirus family), the efficacy is shown within 2-5 minutes.
We at first created generation 1 HeiQ Viroblock in 2013 amid the Ebola crisis in Africa, but the technology didn't take off subsequently as antiviral demand receded and the technology was shelved. Last December when we saw the COVID-19 pandemic coming, we quickly scaled-up HeiQ Viroblock generation 2 and launched it within six weeks, literally two hours after the Swiss government announced the State of Emergency and the army was mobilized. Speed was a big challenge.
Does the finish resist washes? Do textiles with HeiQ Viroblock need to be washed at all for fear of viruses?
Yes, we have tested treated fabrics to be able to show sufficient antimicrobial efficacy after 30 washes at standard 4G conditions. We think that people are over-washing their clothes because they believe these can be contaminated. If the product deactivates microbes and germs without the need for washing, that will save our planet a lot of sewage and water. Recent research shows that our ecosystems are heavily polluted by polyester microfibers, so less washing is one way to be responsible!
Other manufacturers now also offer such anti-viral technologies. What is different about HeiQ?
It is fast, safe and sustainable. And has won the prestigious Swiss Technology Award 2020.
For being effective and fast in action: other textile finishings based on just silver or quat technology would take longer to deactivate the viruses. For being safe: all the ingredients are carefully selected from the international nomenclature of cosmetic ingredients; for being sustainable: it is made with bio-based materials and silver that comes from recycled source.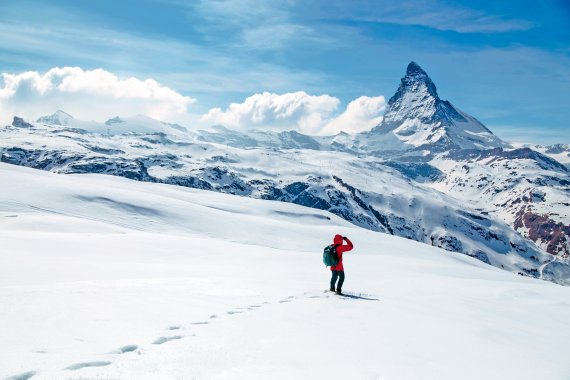 You are selling HeiQ Viroblock face masks on your website. Why was it necessary?
It all started with our Chief Marketing Officer. She is from Hong Kong and has lived through the first SARS epidemic. Having to wear a mask in hot and humid Hong Kong for four months, she couldn't forget the discomfort. She initiated using HeiQ's knowledge in developing the best mask that balances comfort with protection. The HeiQ Viroblock Multi Hi-Tech mask as you can see on our web shop incorporates some of HeiQ's best textile technologies: HeiQ Viroblock, HeiQ Eco Dry to block the penetration of droplets, HeiQ Pure for odor control and extra antimicrobial effect, and most importantly, HeiQ Smart Temp in the inner-most comfort layer reducing heat-up and wetness.
As we are predominantly a B2B company, we did not have the sales channel or the resources to make this great mask available to people. We set up the web shop so that people can buy.
How can other brands use your technology for their products?
Since its launch, we have on boarded 500 brands worldwide with the HeiQ Viroblock technology. And among these, at least 150 of them already brought the product to market, including such brands as Mammut, Outdoor Research and Craghoppers. Indeed, the Face Mask Kit from Outdoor Research powered by HeiQ V-Block (as the ingredient brand is called in the US) is the highest rated product on their site with over 1500 five-star reviews, and is consistently awarded as the most comfortable mask in over 25 esteemed international publications.
HeiQ Viroblock NPJ03 can be used on all kinds of substrates. Indeed, we even tested it for leather and hard surfaces. 2A SPA, Europe's zipper manufacturer with the longest heritage, made the world's first antimicrobial zippers incorporating HeiQ Viroblock.
Will consumers change their buying behavior due to fear of viruses? For example, when trying on clothes?
We believe they have already changed. Studies show that viruses can remain active on textile surface for two days or more in room temperature. That's also the reason why in some countries such as the UK it is now mandatory to "quarantine" the garments after each shop trial. Actually, in answering to many of our customers' request, we have turned HeiQ Viroblock into a spray, they can use in their shops to hygienize the products after being touched or tried-on. What is better than a formula that was originally developed for textiles, that would definitely not degrade the fabric or change the color?