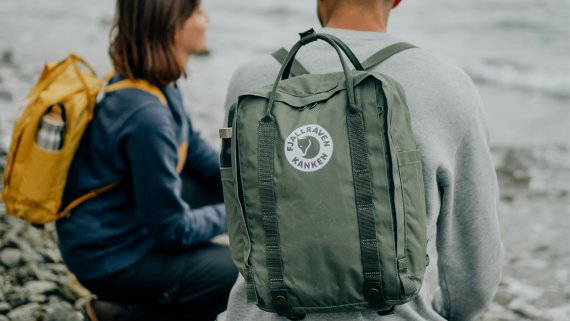 With Tree-Kånken, Fjällräven's product development team went to new levels to explore raw materials that are not fossil-based and contribute to a more bio-based circular society where cellulosic (plant based) fibres could be part of the solution. The cellulosic fibers that make up Pine Weave, the main fabric and lining of Tree-Kånken, are especially unique in the industry as they originate from traceable wood.
For Pine Weave, Fjällräven has created a locally controlled supply of raw materials that takes into account factors not covered by industry standards. This ensures the wood in Pine Weave comes only from cultivated and certified trees, rather than those growing naturally in virgin or primeval forests. All the raw material in Pine Weave comes from a clearly defined area outside of Örnsköldsvik in northern Sweden. The set-up allows Fjällräven to oversee how the trees are managed.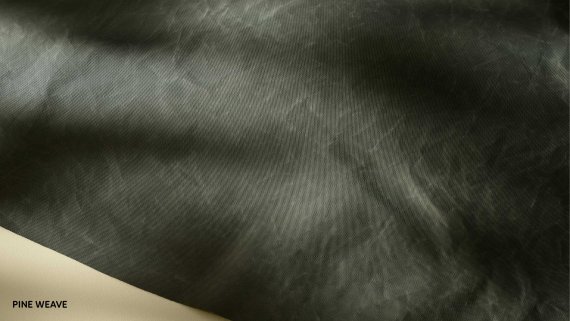 The majority of cellulosic fabrics fall short in terms of durability and functionality. Fjällräven has modified the production processes for Pine Weave so that it lives up to the high standards expected of its materials. The fibres are spun into a filament yarn for heavy-duty fabrics. Durable and stable, Pine Weave has better tenacity and strength than other cellulosic fabrics. It also features antipilling resistance.
The colouring process – typically the most energy intensive stage of fabric manufacturing – is also updated for Pine Weave. It consumes 65% less water, 40% less energy and 50% less chemicals. The coating process of the fabric is solvent-free. It uses a combination of polyurethane and wax that gives Pine Weave it's appreciated worn-in patina. 
The forest industry as a whole has received recent public criticism for having conflicting priorities between profit and nature conservation. In some areas, this criticism is certainly justified, but so is the need to find alternatives to fossil-based raw materials. Until there are completely sustainable wood sourcing practices able to cater to our specific needs, Fjällräven chooses to move ahead responsibly and transparently with the best available practices that are in place today. Where possible, Fjällräven is doing their best to influence these practices in ways that are beneficial from an environmental perspective.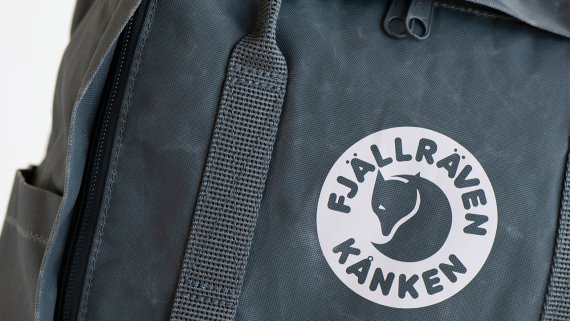 One tree, 175 Tree-Kånkens. The first product to use Pine Weave is one of Fjällräven's most iconic: Kånken. The new Tree-Kånken offers the same reliable functionality that people have come to expect from any Kånken, but made in an entirely new, plant-based fabric.
With Tree-Kånken, Fjällräven's product development team went to new levels to explore raw materials that are not fossil-based. The result is a backpack where the main fabric and lining originate from wood material that comes from a clearly defined area close to the brand's hometown of Örnsköldsvik. The wood is processed into a 100% plant-based cellulose yarn, which is then woven into a unique cellulosic fabric.
The Tree-Kånken features practical details Kånken fans know and love as well as new solutions. Including loops on the front for attaching a bike light, bottom straps for securing a jacket or yoga mat, and a reflective logo. The Tree-Kånken is not just a step towards more bio-based outdoor products, it is a great pack for your everyday needs.