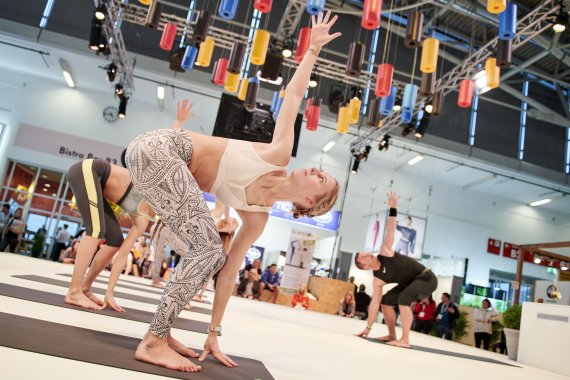 Good fits are a challenge for the apparel industry, as shown not only by the returns statistics of online retailers. Expansion into foreign markets has always been just as challenging because body dimensions are not the same in all regions of the world. Just 20 years ago, it would have been unthinkable to want to measure people worldwide in order to finally be able to develop better-fitting collections based on real body data. But the U.S. company Alvanon has taken on the mammoth task and has now scanned hundreds of thousands of people. Important result: our basic assumptions about real body measurements are often incorrect. Equally important: the digital body data provides a solid foundation for 3D product development, the creation of digital garment libraries and digital workflows throughout the supply chain. This is where the future of the apparel industry lies, believes Jason Wang, COO of Alvanon and member of the founding family. He is considered one of the world's leading experts in body shape analysis and 3D avatar creation. We spoke with him about his insights and the future of product development.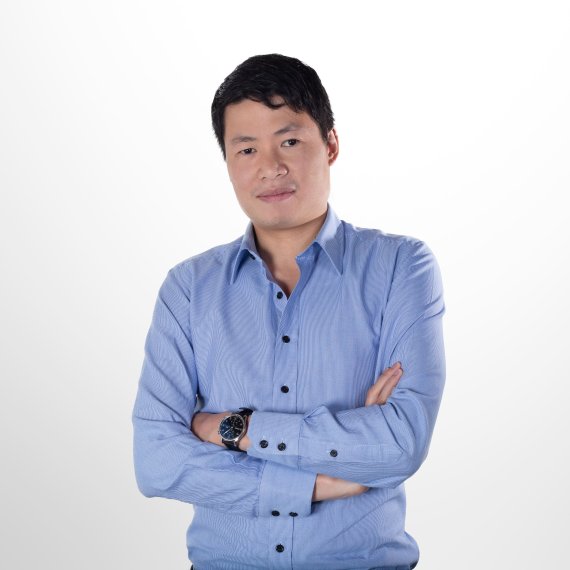 For the apparel industry, fits are a permanent challenge. Especially the high return rate in online retail shows this again and again. Why is fit difficult?
Jason Wang: Fit and sizing have always been an issue in the fashion industry. But you have to know that until ten years ago, the majority of companies around the globe assumed that women had an hourglass figure. Today, we know that was a false assumption but back in the day, there was no viable technology to get better data.
That didn't change until body scanning technology came along. In the beginning, scanners were still very slow and too big to really scan a large number of people. But as technological solutions evolved and it became possible to scan through clothing, it was possible to scan large numbers of people for the first time. We have now scanned 1.5 million people worldwide and can tell very precisely what body measurements certain target groups have in different regions. The data is much more accessible and we can make very precise estimates using AI Learning.
How did you come to generate the data yourself that the apparel industry needs?
We started developing custom anatomically correct fit standards for companies in 2001. At the time, we measured companies' real fit models and used them to develop company-specific tailor mannequins. After a few years, our customers started asking more and more frequently if their fit model matched the size and shape of their target consumers.  Many companies had problems with their fit and with returns. So, in 2006, we started scanning people on a large scale. In China, in the USA, in Europe. And also beyond, for example, in Australia and South Africa. All this was done to be able to answer our customers' central question. We can now say exactly what the body measurements should be using body data. We have thus created a basis on which companies can develop their own fit.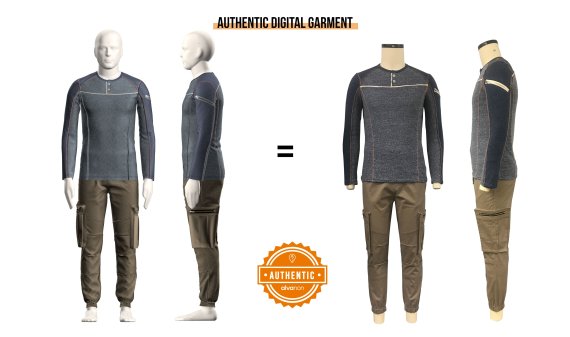 When you started measuring people, what did you find?
In a 2005 study with North Carolina State University, using data from the SizeUSA, we found that only eight percent of women actually have an hourglass figure. Instead, 40 to 50 percent of women have a rectangular figure. The differences between breast measurement and waist measurement are not as great as long thought.
At the same time, we have the phenomenon that a growing part of humanity is not even considered by clothing companies, namely people with so-called plus-size figures. Is that something you've also dealt with?
Yes, we started dealing with the plus size issue around 2004. And we were absolutely surprised that this market was only treated as a niche market in the USA - and as an even smaller niche market in Europe. Yet the market is huge! We have developed a new Plus Size standard and are now doing the same for Europe. In the sports industry in particular, we see the special problem that companies have to cope with very different target groups and body sizes. Many sports companies assume that their target group is athletes, but there is also the target group of fans, for example, who are not necessarily athletic and have different body measurements.
The measurements are only one thing, they also have to be translated into standardized sizes. How does that work?
Another task is to develop size standards for each region. So, it's not about developing a new global standard, but regional standards. Companies need a core fit for each region. For example, in 2020 we launched a new standard for Europe. We also developed a new standard in China. Many brands take our standard as a benchmark to define their own sizes. Our standard can also be used as a tool to find out if a collection fits a certain region or not. Especially when you work with 3D, you can check the collection for the Asian standard, for example, and see very quickly if it fits.
You just mentioned 3D pattern development. If the body data is available digitally, are there any other advantages from this than just a better fit?
3D product development has very big advantages. It starts with the fact that you can reduce physical samples and shorten product development time - from months to weeks - all the way to more sustainability. You can test products in 3D without actually having to see them physically and send them back and forth. In a few years, this will be the new norm. Companies will then be able to develop their own authentic digital garment library that digitally maps the entire collection. If you consider that 80 percent of the products in a collection are only further developments of previous styles, this also means that you can save 80 percent time! You only have to develop 20 percent new items per season. This allows companies to significantly increase their efficiency and also their sustainability.
How far along is the sportswear industry in terms of 3D digitalization and creating its own digital product library?
The whole apparel industry is still in the early stages, but performance brands are among the pioneers. But many classic retail brands still work very old school and are not tech-savvy. For them, such a step is very difficult.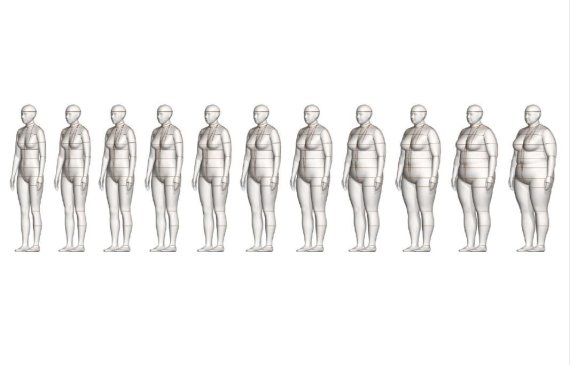 How do you help these companies adapt to change?
Our focus is exclusively on developing fit standards for our customers and implementing them within the supply chain. On this journey through the entire supply chain, we assist the industry and see ourselves as a collaborator. This means that we work with all the different 3D softwares available on the market like Assyst, Browzwear, Clo 3D, EFI Optitex, Gerber Technology, SHIMA SEIKI, TG3D Studio, Toray ACS and Vidya among others. The goal is to make it as easy as possible for brands and their supply chain to adopt 3D.