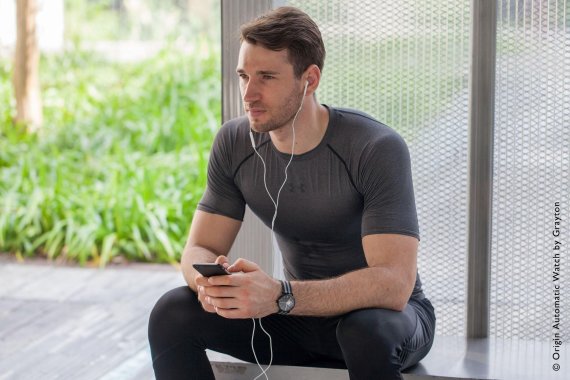 There's no doubt about it: 'tis the season for wearable tech, whether you're Christmas shopping involves finding the best smartwatch, action camera, or fitness tracker. From fitness gurus to tech-savvy gamers, there are wearable tech gadgets for everyone on your Christmas list. Here are some of our suggestions for your loved ones.
Snapchat glasses

Snapchat recently unveiled a pair of video camera-equipped sunglasses called Spectacles for the 150 million people who use the social network daily. Lights on the front of the device will flash to indicate it's recording. The shades themselves are flamboyant, loud and pointy, coming in three colors: black, teal and coral. The battery can power around 100 10-second snaps per charge with compatibility for both Android and iOS. There are small cameras in the top corner of each lens, each with a ring of LED lights.

The Spectacles also don't need to be in range of your phone to sync. Once you've paired the glasses with your Snapchat app and the Spectacles are back in Wi-Fi range of the phone your recorded snaps will sync with your Memories. The case holds four charges and takes about 90 minutes for a full charge. As far as the camera and LED specs go, Spectacles shoot 115-degree circular video in HD quality and upload them to Snapchat. So if your friends use snapchat they will love this wearable for 129$.
Fitbit Charge 2
Fitbit's 2-year-old Charge HR has been in dire need of an upgrade, and thankfully, the company has finally refreshed its lineup. The new Charge 2 boasts better exercise tracking, more informative stats, GPS capability and a larger screen for the same price ($150) as its predecessor. It brings some much-needed updates to the popular Charge HR. It can now track your distance by tapping your phone's GPS for more accurate pace info and will automatically detect that you're working out after 15 minutes.
It also has new modes to analyze activities such as weights and interval training, as well as biking and running. Plus, its bigger screen means you can see more stats at a glance. Even though it still has a bland design as well as a poorly implemented meditation feature, the Charge 2 is nonetheless a solid successor to what was previously our favorite activity tracker. For sport gurus it is the best choice for Christmas.
Read more about what wearables you need this winter season.
ORIGIN
Origin from Grayton is the first mechanical smart watch on the market that revolutionizes the watch industry. Origin is a classic mechanical watch with a smart strap to connect your time and life. It combines the best of watchmaking and technology, a traditional mechanical watch and a smart strap that connects to your phone for activity tracking, notifications, calendar reminders, music control and more.
This revolutionary watch has embedded electronics concealed inside its interchangeable strap for the most convenient smart features. Never miss an important meeting or call with vibration alert on wrist. Set up different vibration intensity for different alerts. The Origin smart strap syncs wirelessly to the Grayton app on your mobile device. It will automatically reconnect to the app anytime it is within Bluetooth range. You can also control smart features, track activities, set phone notifications and more.


Bose SoundSport Pulse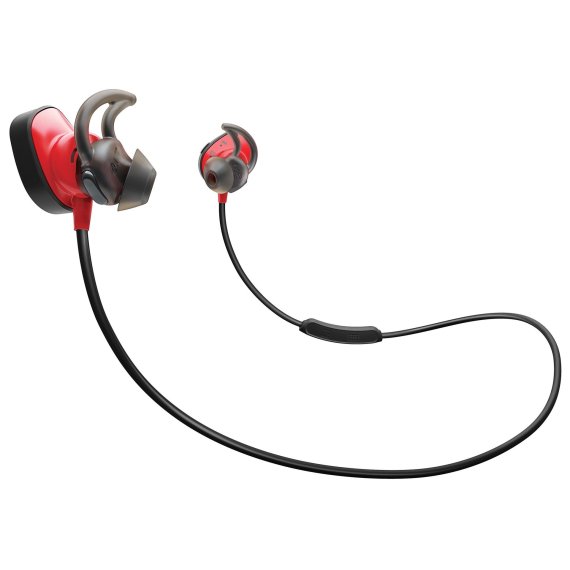 Like all Bose kits, its latest sport-phones are solidly built, functional rather than beautiful, and sound really great. Also battery life is better than most other models too. These sport headphones feature a built-in heart rate sensor from PerformTek that tracks your performance with high accuracy directly from your ear and StayHear+ Pulse tips to give you the information and stability you need to take your workout to the next level.
You put your heart into your workout and powerful technology tracks it so you can push even further. With no wires in the way, you can optimize your intensity without missing a beat of your music, and focus on the real challenge: digging deeper. The Bose Connect app displays accurate heart rate readings in real time from your SoundSport Pulse wireless headphones, so tracking your performance is easy.

These are some great wearables for your loved ones this Christmas. Maybe you can make your family and friends happy with them. Have a merry Christmas and a good start to the new year!
Christian Stammel is CEO at WT | Wearable Technologies, a leading innovation and business development platform for wearables, and updating ISPO.com readers about latest trends on digitalization, wearable tech and IoT in sports, fitness and well-being. More information about WT at www.wearable-technologies.comhttp://www.wearable-technologies.com