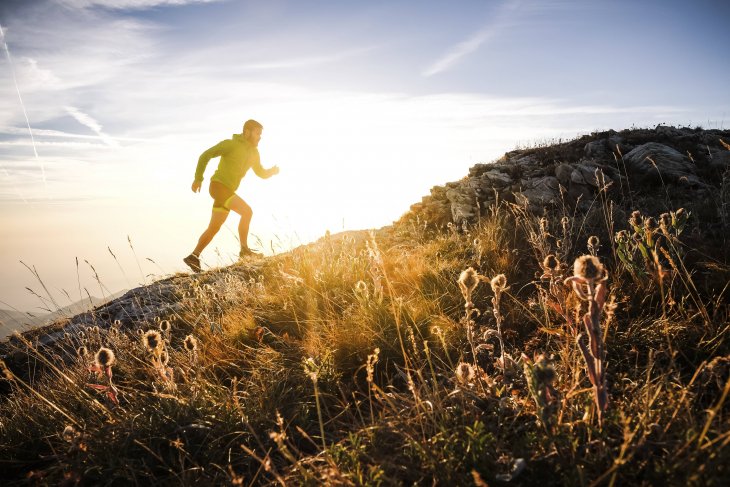 Hardly any other sport combines fitness, health, and love of nature as seamlessly as trail running. Away from the hustle and bustle of the city, trail runners become one with mountains, meadows, and forests. So it's all the more surprising that this environmental awareness has so far hardly been reflected in the equipment – especially in trail running shoes.
On the hunt for performance and comfort, sustainability falls by the wayside. What applies so far: The deeper you look beneath the surface of the shoe, the more pollutive it becomes, with midsole materials containing mineral oil and chemicals and rubber compounds in the sole. And the high-performance shoes cannot be recycled either; due to their scarcely biodegradable materials, they remain an environmental burden.
On the initiative of Icebug and Peak Innovation, a research and development institute of the Swedish sports industry, Project Clean Run was brought to life. The ambitious goal: jointly developing the perfect, sustainable trail running shoe with valuable input from the running community.
"Project Clean Run is the first international collaboration between competing brands for a good cause," says Icebug Quality Manager Henrik Tuomas happily about the industry premiere. For Joel Svedlund, Sustainability Manager at Peak Innovation, the initiative with the community is the only path towards a sustainable trail running shoe: "These challenges are too big for a single company to overcome."
In the first step of Project Clean Run, the runners have their say. In a survey, they can explain to the shoe manufacturers in detail what is important to them in running equipment, where the shoe (literally) pinches, and how they picture the perfect symbiosis of functionality, comfort, and sustainability.
"We need to go where today's consumer is," Svedlund summarizes the need of his industry to learn. "What are their priorities? How do we find a way for new innovations that won't necessarily make them a faster, but rather a more aware runner?"
The shoe producers then start looking for solutions with the collected input of the community: Via the global ISPO network, consisting of material suppliers, component manufacturers, research institutes, and service providers, solutions are identified that help to design, produce, deliver, and recycle a shoe in such a way that meets runners sustainability requirements.
In Project Clean Run's third step, the community can then put the shoes developed according to their wishes through their paces, far before a potential market launch, and give feedback.
"The involvement of the community in the design and development in later phases, that's the point where the ISPO Open Innovation becomes even more important," says Tuomas.
Tuomas considers a "uniform shoe" the result of the otherwise competing companies to be ruled out: "It's like in a restaurant. Two cooks with the same ingredients will never make the same soup, but both will taste delicious."
The outdoor and textile industries most recently showed the way, combining functionality with sustainability. "So it is doable," says Joel Svedlund. "How you do it with trail running shoes, we'll find out."