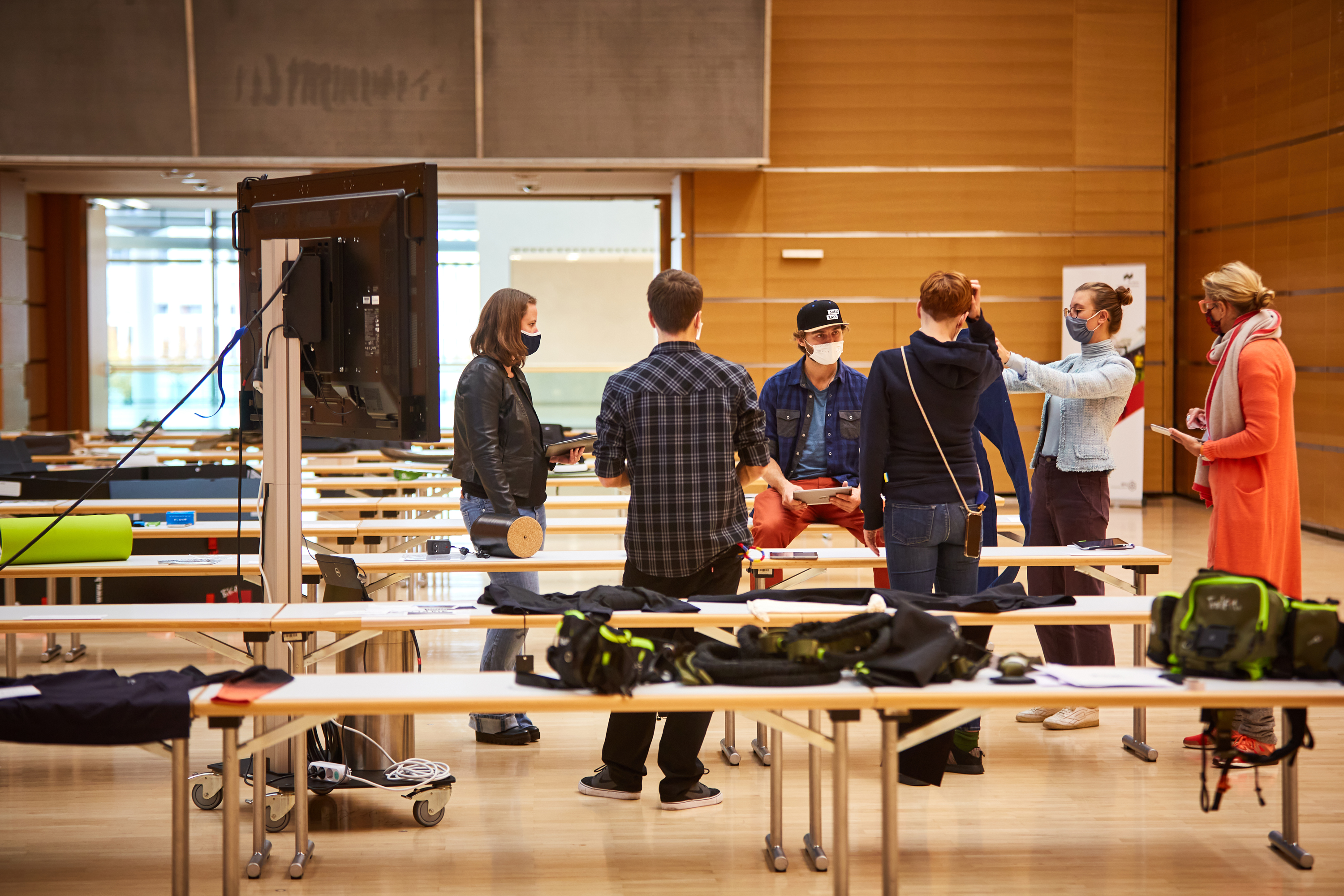 Are you a sports freak through and through and want to put the most innovative products and services through their paces well before they hit the market? Then apply to be a jury member for the ISPO Award and help determine which innovations will be honored with the probably most renowned quality seal in the sports and outdoor industry.
For the ISPO Award jury meeting in the first quarter of 2022 on January 7, we are offering three consumer experts the unique opportunity to do so. Apply now and secure your place in the jury team!
An exciting day at the Jochen Schweizer Arena in Taufkirchen in the south of Munich! On January 7, 2022, we will start there with a joint breakfast around 9 am. Then, with the surf wave and the bodyflying tower, two attractions are reserved exclusively for us.
After sports and lunch, the most important part of the day begins: The jury - consisting of three specialized editors from ISPO.com and three consumer experts - meets at a conference room and evaluates the submitted products. Afterwards, we will end the day together with a dinner in a relaxed atmosphere.
All activities, food and drinks on January 7 will be covered by us. Furthermore we will cover the travel by train (or a cost subsidy of maximum 300€ after previous arrangement) and if necessary the overnight stay.
We will of course adhere to all applicable hygiene regulations. Furthermore the 2G+ (only fully vaccinated or recovered persons with a negative Covid-19 test have access) concept applies.
Since products and services related to winter sports will be judged on 7 January in particular, previous knowledge of a winter sport is an advantage. It is also beneficial if you are interested in sustainability and digital products.
Job-related knowledge can be an advantage, but is not a required selection criterion. For reasons of neutrality, unfortunately, no persons who work professionally for a sporting goods brand are allowed to participate (including testimonials or suppliers).
Only members of the ISPO Collaborators Club can apply. Not a member? No problem! Registration is completely free and can be easily done in two minutes.
To become a jury member, you have to create a posting with the following content on the ISPO Collaborators Club portal:
Upload a short video (60 to 90 seconds) in which you briefly introduce yourself and describe in one sentence why YOU are the perfect jury member for this round.

Also, please describe in a few written sentences what specific experience, knowledge or skill qualifies you to be on the jury. What is most important to you about sports and sporting goods? Please also briefly give some basic information about your age, name and current place of residence.
Of course, your entry will only be visible to you and us, the other collaborators will not see your entry or video. The deadline for applications is December 30, 2021, at 11:59 pm. The selected jury members will be informed on December 31.