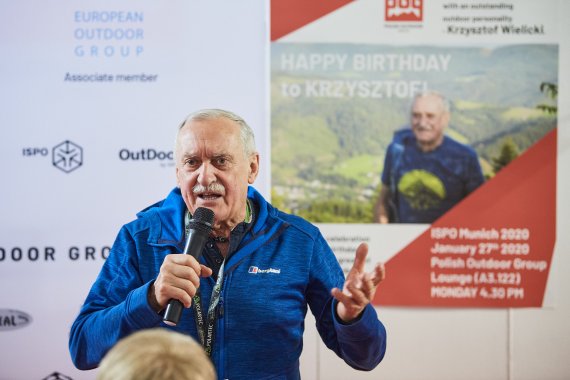 On the edge of their stand the Polish Outdoor Group (POG) had draped appetizers like quiche, cookies and butter pretzels at ISPO Munich 2020 on Monday evening. They served wine in the colours white and red and placed four rows of chairs in front of a small open space that was to be the stage that evening.
The stage for a man with a microphone: Krzysztof Wielicki, one of the first two people to climb Mount Everest in winter - together with Leszek Czichy. They reached the summit on 17 February 1980. But not only the ascent celebrates an anniversary this year, Wielicki himself is also celebrating. The event was therefore his belated birthday party: Wielicki turned 70 on January 5.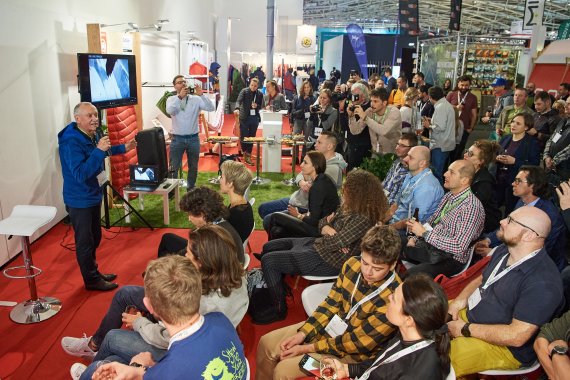 Wielicki told us a little about his career, from the beginnings to the ascent of all 14 eight-thousanders to great awards at the end. One thing has never changed: "Passion can't be bought." You either have it or you don't.
"We are really happy that we could make this birthday party for you", said Joanna Biernacka-Goworek from the POG before she put a special present on Wielicki's head: a silver crown with all the eight-thousanders Wielicki climbed and the respective date of the ascent engraved on its prongs. "Today I am very proud to be Polish," said Biernacka-Goworek and sang the song "Happy Birthday to you".
The Pole did not start climbing until he was 20 years old: "In the past, you had to come to the mountain first," he says. "Today, of course, it's easier. It's where climbers start much earlier." But as soon as he reached his first peaks, he knew: "I want to do this all my life."
In 1996, at the end of the eight-thousand-metre range, he succeeded in climbing K2 and Nanga Parbat. To this day he is one of the most outstanding climbers in history.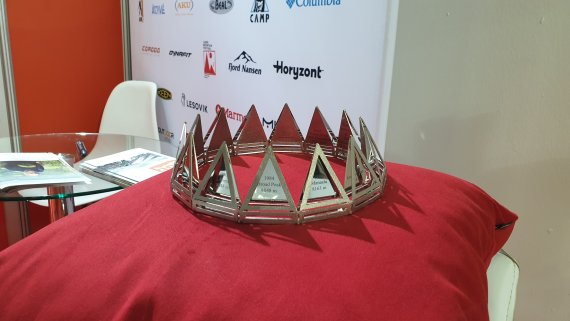 Together with his predecessor Reinhold Messner, Wielicki was awarded the Princess of Asturias Prize for Sport in 2018.
To this end, he revealed at the end of his speech: "They gave us the wrong certificate each time, but we exchanged it after leaving the stage." Wielicki laughed into the microphone - it was a happy belated birthday evening for him.