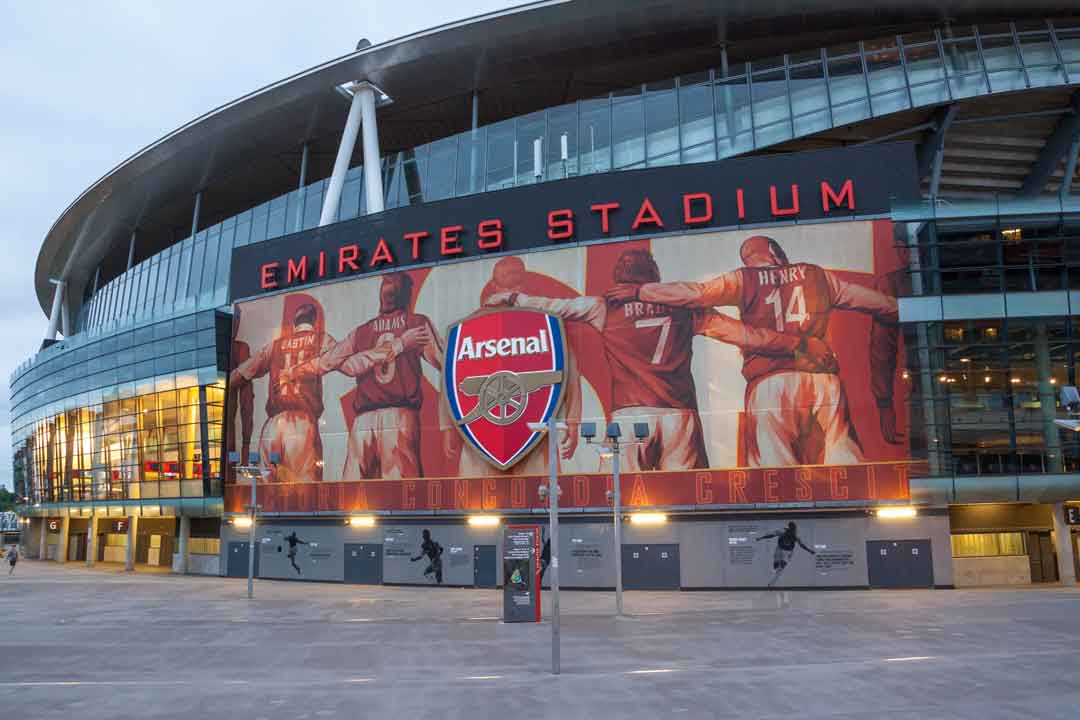 Using eight criteria, 'Sport Positive' has put the ranking of Premier League teams 2020 under the microscope:
Use of renewable energy

energy efficiency

Sustainable mobility for fans and staff

reduction and removal of single-use plastic

Waste management

water efficiency

plant-based and low-carbohydrate catering

Communication and whole-club commitment to sustainability.
There are a total of 21 points up for grabs for each of Premier League teams ranked in these categories.
Top of the table Tottenham Hotspur: The all-rounders
Only one team was able to score the complete number of points in the current ranking: Tottenham Hotspur.The London club's sustainability measures are manifold. These include, among others:
100% use of renewable energy

mobility initiatives for staff and fans

waterless urinals in the stadium

use of regional ingredients in catering

sustainability workshops offered by the club
Spurs are also continuing their environmental efforts for the 2021/22 season, with the London derby against Chelsea FC on 19 September 2021 set to become the world's first CO2-neutral professional football match at the top level.
Liverpool and Chelsea in midfield - Aston Villa last
With 20 points, Arsenal, Manchester United and the at least sporting underdog Brighton & Hove Albion are close behind in second place. Reigning champions Manchester City are still fifth with 19 points out of a possible 21. Liverpool FC (17) are seventh, with Champions League winners Chelsea (14) eighth.
The last place in the eco-ranking is taken by Aston Villa with seven points (however, due to a lack of new data on the part of the club based on values from 2019).
"Sport Positive" has also compiled a sustainability ranking for the German Bundesliga in 2021. Find out who is at the top in Germany.
The sustainability table of the Premier League at a glance 
The ranking of EPL teams looks like this:
| Place | Club | Points |
| --- | --- | --- |
| 1 | Tottenham Hotspur | 21 |
| 2 | Arsenal FC | 20 |
| 2 | Brighton & Hove Albion | 20 |
| 2 | Manchester United | 20 |
| 5 | Manchester City | 19 |
| 6 | Southampton FC | 18 |
| 7 | Liverpool FC | 17 |
| 8 | Chelsea FC | 14 |
| 8 | West Bromwich Albion | 14 |
| 10 | Everton FC | 13.5 |
| 11 | West Ham United | 13 |
| 12 | Crystal Palace | 12 |
| 12 | Newcastle United | 12 |
| 12 | Wolverhampton Wanderers | 12 |
| 12 | Leeds United | 12 |
| 16 | Fulham FC | 11 |
| 17 | Leicester City | 10 |
| 17 | Sheffield United | 10 |
| 19 | Burnley FC | 9 |
| 20 | Aston Villa | 7 |