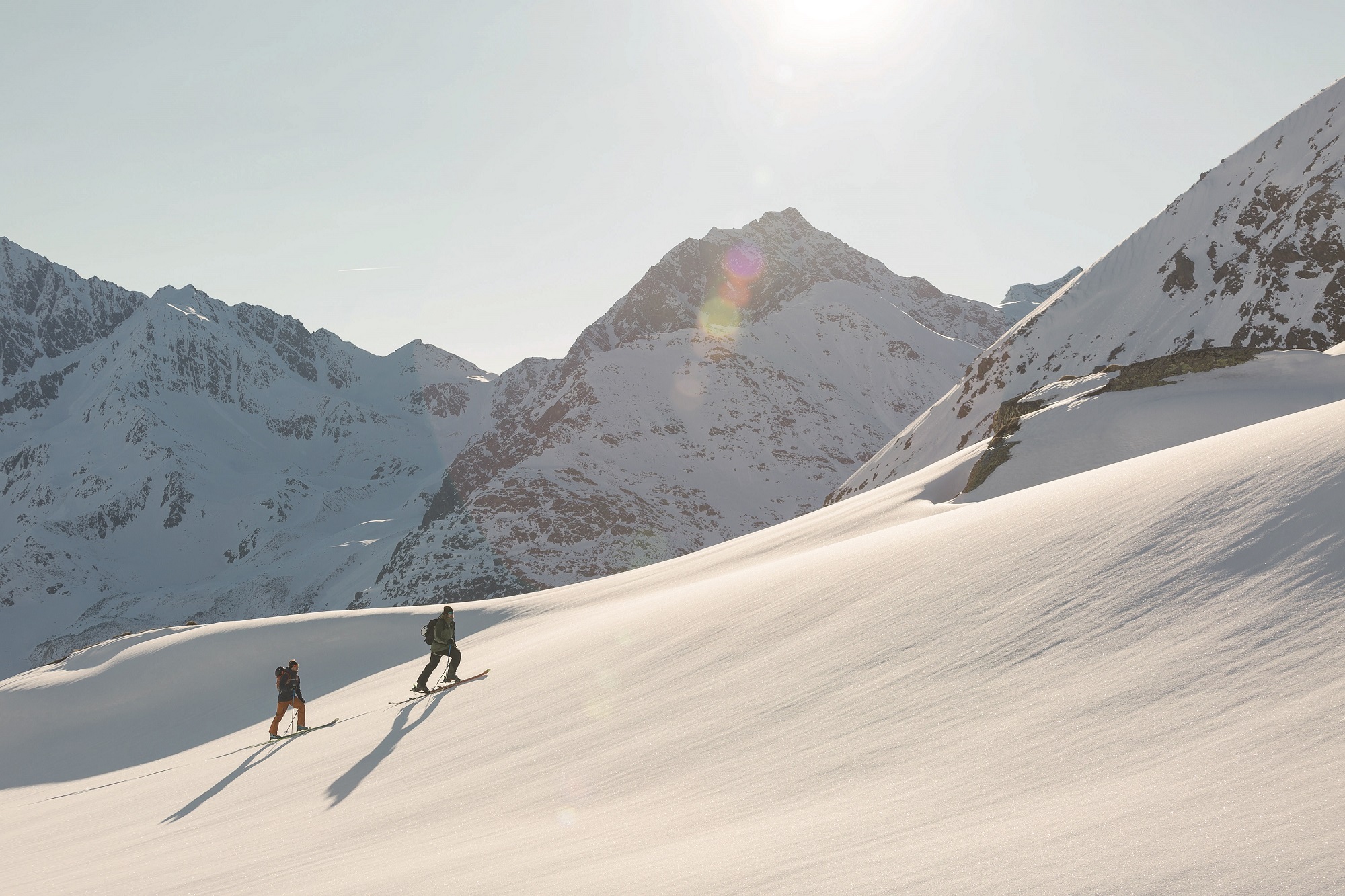 Many ski tourers would like to wear a helmet on the mountain, but do without head protection for a good reason: the current models are simply too heavy for them. ALPINA now provides a remedy and brings the extremely lightweight Snow Tour on the market. The weight-optimized Inmold helmet weighs only 330 grams thanks to a special, very light inner padding. This padding convinces with high wearing comfort and has already proven itself in ALPINA bike helmets.
With other well thought-out features , ALPINA ensures that the Snow Tour is already comfortable to wear during the ascent. Often ski tourers attach their helmets to their backpacks when going uphill, because it gets too hot for them to wear them on their heads. But a helmet is also important on the ascent, for example to protect against falling rocks or ice chunks on steep slopes. In the Snow Tour, a mesh ventilation system ensures optimum ventilation even during the often sweaty ascent. If it gets too warm on the ears, the ear pads are easily removable.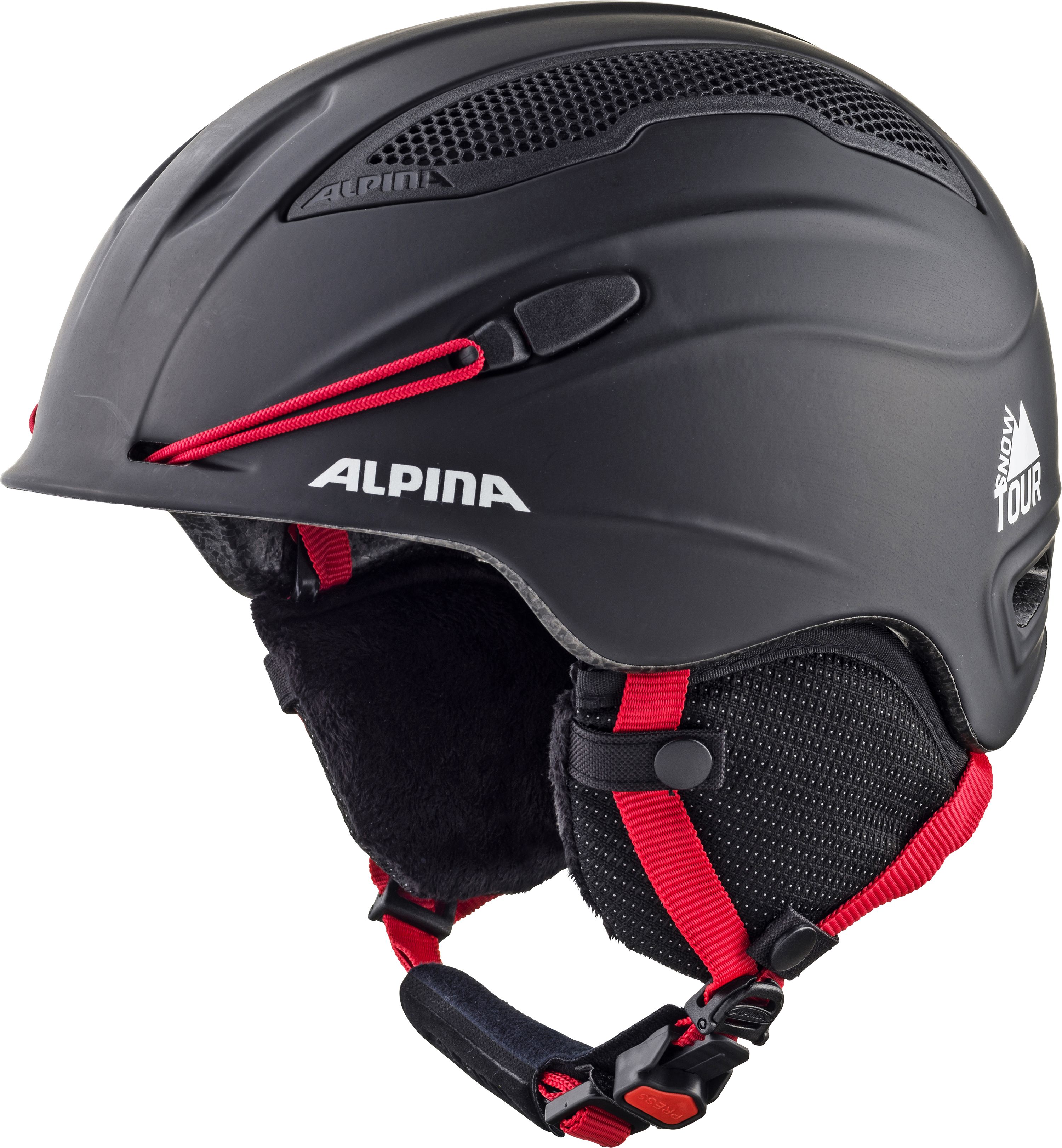 ALPINAhas also thought of thecold days : The scope of delivery of the Snow Tour includes a functional cap that fits perfectly under the helmet and serves as an additional layer of warmth in icy frost .
With the Snow Tour , ALPINA also meets the trend for evening ski tours: a headlamp fixation prevents the night spotlights from slipping. Reflective strips on the ear pads increase visibility in the dark.
Special plus: In addition to the standard for ski helmets (EN-1077), the Snow Tour also meets the standard for mountaineering helmets (EN-12492). So you can feel safer even in steep gullies and rocky terrain. As is often the case with ALPINA, the "Made in Germany" label ensures the highest manufacturing quality. (UVP: 149,95 €)
As the perfect complement to the Snow Tour , ALPINAoffers the S-Way VLM+ multisport goggles, which are extremely light at 32 grams. Its mirrored and self-tinting Varioflex lens covers protection levels one to four. This protects the eyes from damaging UV and infrared rays.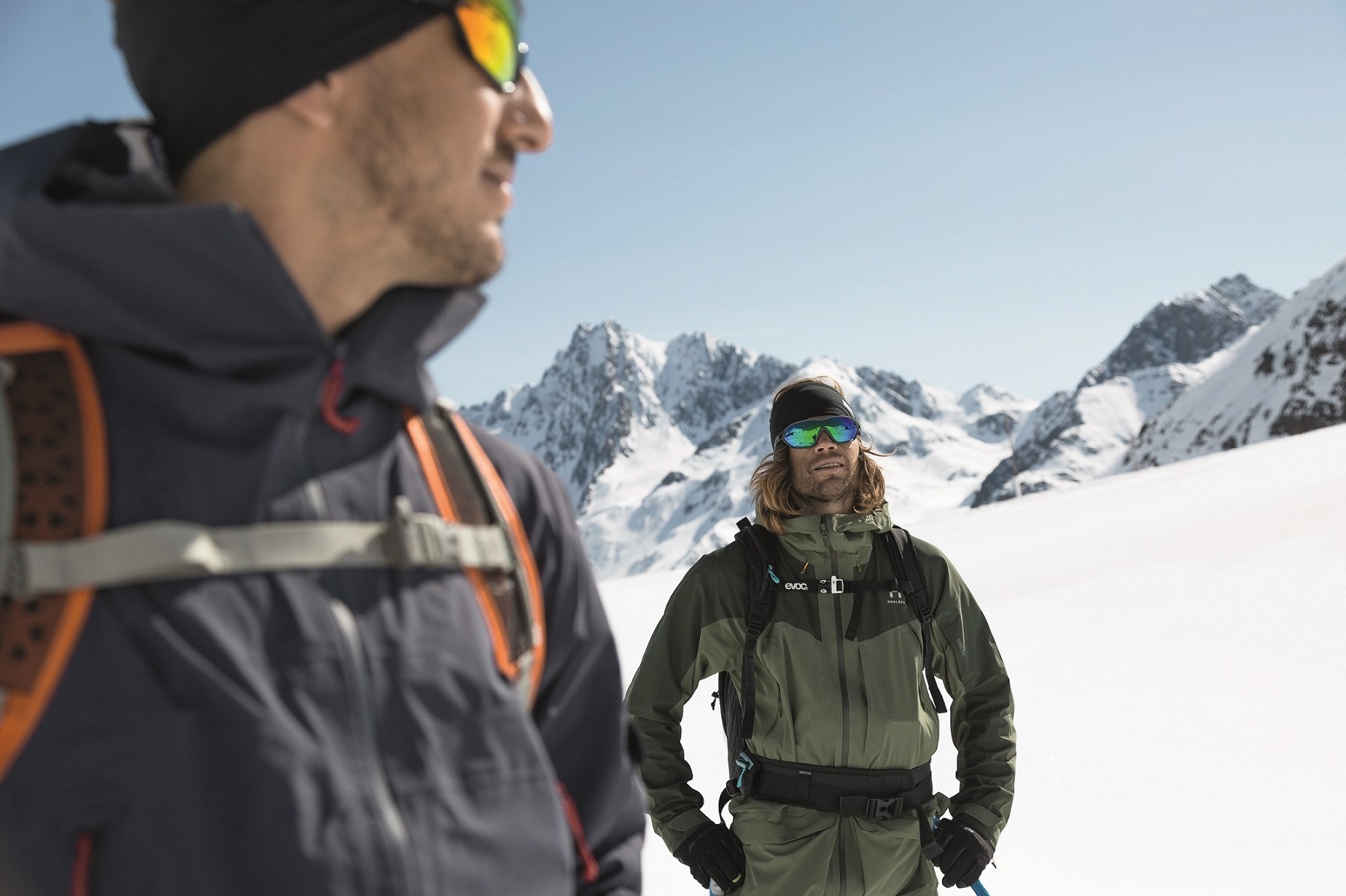 With self-tinting, the glass reacts to visible light. The reason: UV radiation is higher in the high mountains than in the lowlands. Goggles that react only to UV light therefore darken even in cloudy weather. The VLM+, on the other hand, has the optimal tint on the mountain even when the sun is behind clouds.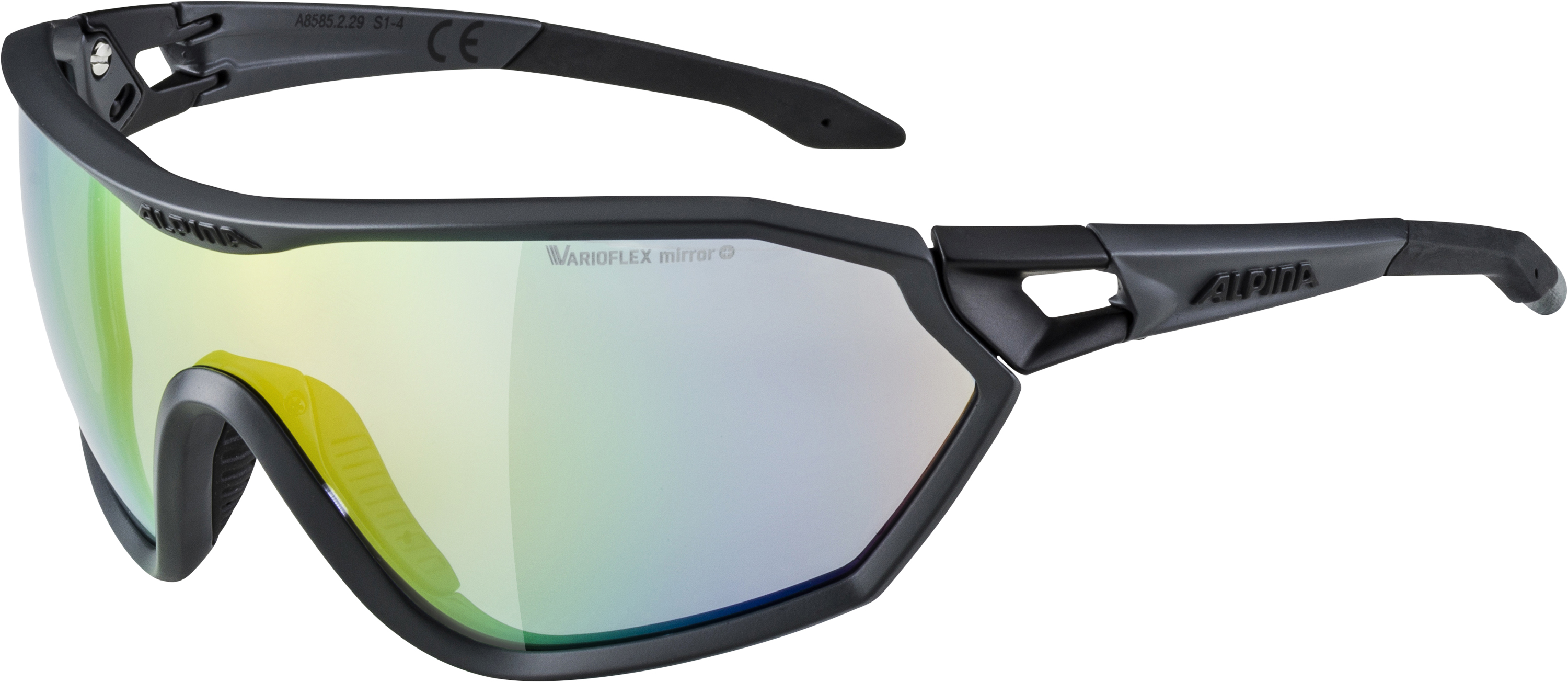 Other details increase comfort on ski tours: a hydrophobic coating on the outside of the lens lets water and dirt bead off; the Fogstop coating prevents fogging. The temple ends made of non-slip silicone and the nosepads are individually adjustable. With the adjustable temple joints, even the angle of the glasses to the face can be optimally adjusted: This minimizes the risk of fogging uphill and drafts on the descent.
Their versatility allows the S-Way a wide range of uses: In addition to touring, it is also suitable for road biking, mountain biking, trailrunnning, beach volleyball or stand-up paddling. (UVP: 179,95 €)