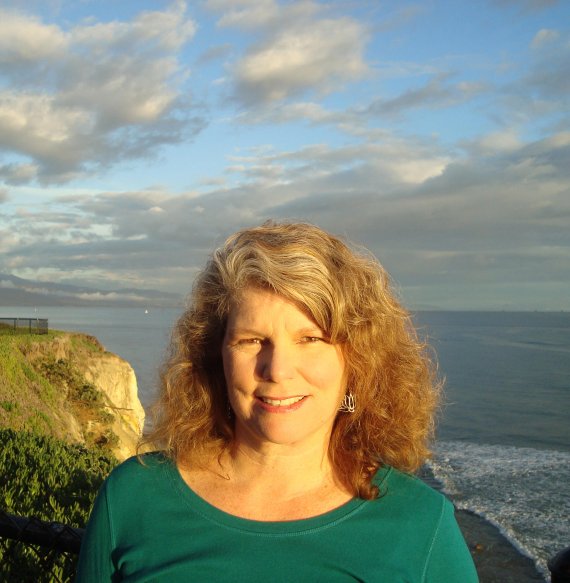 Jill Dumain is a pioneer. For over 25 years, she has worked to make textile production at Patagonia more environmentally friendly and sustainable.
She has not limited her efforts to her own company, but has always tried to share her experiences with others. Only together can we improve the global situation. Since 2017, she has been the CEO of bluesign technologies in St. Gallen, Switzerland. In one of her first interviews since the change, she talks to ISPO.com about her plans.
"Have greater reach than at Patagonia".
ISPO.com: You are one of the textile industry's most recognized leaders in sustainability. Patagonia 's reputation as a pioneer in ecological business solutions is closely linked to your name. Now you've moved to bluesign technologies. Why?
Jill Dumain: My time at Patagonia was really fantastic and I'm very grateful for it. But there comes a time in a career when you have to move on and try something new. For me, it just took 28 years to get to that point.
Bluesign technologies is a company I believe in 150 percent, and since I was able to work at Patagonia in alignment with my values, the only way to change was to move to a company with similar values.
I feel I have a broader reach in my new role than I did at Patagonia, and now is the time to apply and share my knowledge more broadly. We don't have much time to change the future of our planet, and I knew I had to take the opportunity to make my personal contribution.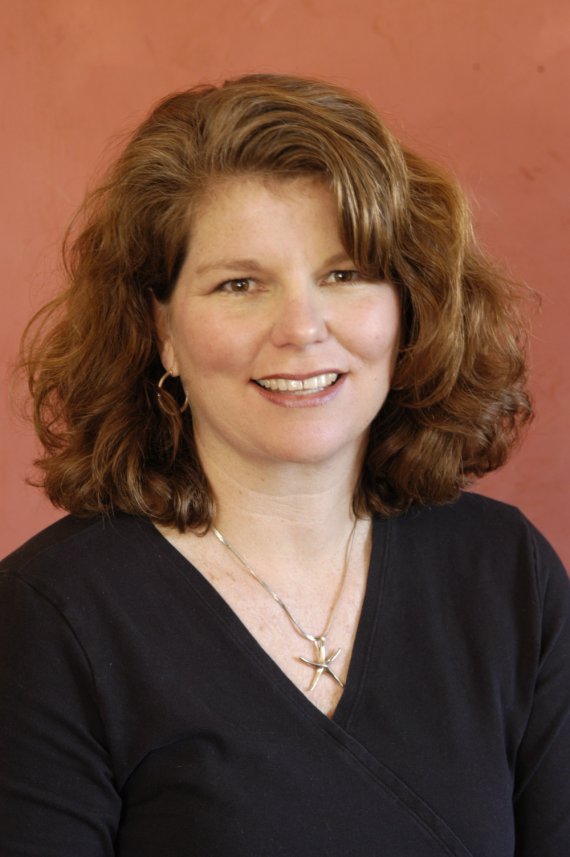 Bluesign has its roots in the chemical textile industry and this industry was also the focus of the company. What new perspective will you bring to the company?
The perspective I bring from another area of a brand's supply chain is something completely new for bluesign. The close connection to the chemical industry is very important and will remain part of the organization, but coming from the other end of the supply chain also has its advantages.
For many years, my job was to find ways to implement projects that seemed impossible at first, and to convince others to work with me. I had to get them to see the vision and get them excited about it so that together we could find the solutions. Another task was to figure out how we could effectively communicate fairly complicated backgrounds to consumers.
We had to find a good way to explain the details on the one hand to make our concerns understandable, but on the other hand not overwhelm readers with too many facts so that they wouldn't lose interest. I am very much looking forward to using the same model for bluesign together with our system partners.
"Must communicate depth of our system"
What are the biggest challenges for bluesign in the coming years? What is your goal?
I think the biggest challenge is to communicate the depth of our system. There is no other chemical management system that goes as far back in the supply chain as we do.
When I was at Patagonia, that was the point I valued most. I sat at my desk and knew that there were professionals who had the expertise to manage the complexity of our supply chain all the way back to our chemical suppliers. However, that is a message that is difficult to get across.
Most people don't like to talk about pollutants and chemistry. We are afraid of pollutants and when we think of chemistry, many think of one of their most difficult subjects in school.
Another challenge is reaching out to other areas of the textile industry. We are strong in the outdoor industry, but there is still a lot of work waiting for us in other industries.
What are the biggest sustainability challenges facing the textile industry in the coming years?
The biggest challenge is to find solutions, to get those who are not yet committed to sustainability interested in the issue. In terms of manufacturers and chemical companies, we need to work with a larger segment of the textile industry.
We now have so much knowledge about how to produce fabrics in a way that is better for both the people in the supply chain and the environment, so we should all work to engage the wider industry so that other sectors don't make the same mistakes that were made years ago.
"Sustainability must become profitable"
Bluesign was established as an industry initiative to improve processes by saving energy, materials, chemicals, etc. to improve processes and also reduce costs. What is your experience from your time at Patagonia: can more sustainability reduce costs?
I believe that sustainability efforts can indeed reduce costs in the end, but not always at the very beginning of a project, which makes it difficult for certain companies, most especially those listed on the stock exchange. I strongly believe that we need to create an industry where the economic aspect is balanced with the other areas.
If there is a way to get the rest of the industry on board, it is by finding ways to make the use of sustainable practices economically viable. For example, some of our system partners have been able to make significant investments in their production sites with the revenue they have generated from implementing the holistic bluesign system.
Many companies want to become more sustainable, but don't know where to start. What do you see as the biggest obstacles to a better environmental footprint?
The biggest barrier for companies starting to address this issue today is the multitude of initiatives they feel they can or should participate in. There are so many different programs these days. It probably paralyzes companies a little bit, too. I always try to encourage companies to only tackle what they can implement in the long run.
After all, it's incredibly discouraging for the employees and the company if you have to take a step back because something isn't working. That's often because things happen too quickly at the beginning. But you have to find a happy medium, because as I said earlier, we don't have much time!
Video: Sustainability in Sports Business
What do you recommend a company do first?
I usually recommend tackling an area that directly aligns with the company's values. If rivers are important to you, take care of wastewater. If your location is on the coast, maybe it's microplastics. If there's a trash problem in your area, focus on recycling.
In short, something not too complex that your company cares about. Of course, it won't be equally important to everyone, but if it matters to your company, it's easier to get people excited about the idea internally.
"Alternative technologies are getting better"
There is currently an issue with PFCs in clothing and Greenpeace's Detox campaign. According to many companies, it will be fixed by 2020. Is that realistic?
Because lead times are so long in the outdoor industry, the industry that uses the most PFCs, 2020 is right around the corner. It won't be long before these companies decide on the fabrics they will use in 2020, so it may be difficult for everyone to meet the target.
Alternative technologies are getting better every year, so companies may be able to determine how to get there. Our system offers solutions that are already available today.
There is a constant contradiction between consumption - the current system of the fashion industry - and sustainability. The circular economy seems to be a solution that better suits both. Are you already seeing efforts and successes to introduce the circular economy in some parts of the business?
Our focus is not specifically on the circular economy at the moment, but the approach of using fewer resources to meet customers' needs is part of the bluesign system. Significant resource savings can be achieved by using our system, and that is precisely one of the goals of the circular economy.
Ms. Dumain, you have been working in the outdoor industry for many years - is something really improving in the textile industry? Or are the steps still too small to really make a difference?
I am convinced that the textile industry is improving. I've had quite a few very lonely years in environmental work, but today there are concerted efforts from so many different sides that I'm sure progress is being made.
The use of recycled polyester has increased, more organic cotton is being grown, although the percentage is still very small, and many supply chain companies are focusing on chemical management.
Still, our planet's environmental metrics are not changing fast enough in the right direction, so one could argue that too little is still being done. I am optimistic, however, as more attention is being paid to these issues than at any time in the past 25 years.