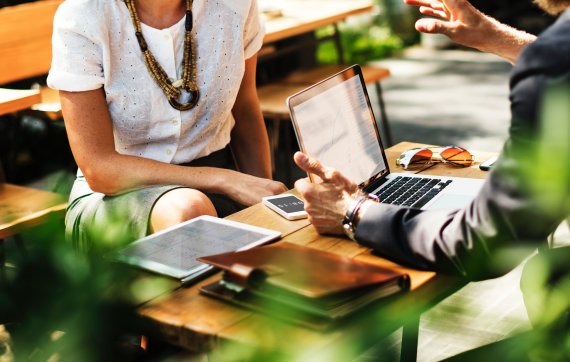 45,000 new jobs were created in the German IT sector in 2017, the digital association Bitkom reports. This is the strongest increase in employment within a year in history. Sounds pretty good, actually.
What's questionable about it, however, is that the increase could have been even higher if there had been more IT experts. "Around 30 percent of IT jobs are set to remain unfilled by 2020, due to a shortage of suitable professionals," adds Stéphane  Janssoone of the job portal Sportyjob, partner of the ISPO Job Market, at ISPO Digitize Summit , quoting a current study.
The gap is even set to grow instead of shrink, the study continues. This deficit has substantial consequences for companies: The digitalization required on all sides can only be implemented to the extent that personnel are available for it.
The current record growth in IT jobs is becoming a stress test for some HR managers. Right now, specialists in software and IT applications are desperately needed in all industries; the sports industry is only one of many, and the competition is correspondingly high. Digitalization is strategically important for companies.
What's therefore important, according to Janssoone: "You have to have a plan. Only when you know exactly where you want to go can you start looking for the right candidates." Skilled personnel are current sought after in several areas: digital strategy, digital marketing, digital design, data scientists, Industry 4.0 specialists, and experts who digitalize work processes and make them more efficient.
Financially, the sports industry is at a disadvantage. "Sports companies often can't attract workers with the highest salaries," Janssoone explains. "However, the industry does have some key strengths worth playing on." For many young people, the attractiveness of their future work industry plays an important role in their choice of jobs.
"Young people want to get things moving, look for meaning, and they want to feel at home," says Janssoone. "Sports companies need to have an answer to the question of what the world would be missing if they didn't exist." Although chemical companies can pay the better salaries, the sports industry is closer to many job seekers emotionally, and that could definitely compensate for differences in salary, according to the recruiting specialist.
It's therefore also important for a company to present itself in an attractive, comprehensive way. Websites today are often designed with the consumer in mind, but they also need to convince job seekers of the company's attractiveness as an employer. Ultimately, all of a company's appearances contribute to its attractiveness for new employees: trade fair visits, public relations, and ultimately its own employees, who naturally are also ambassadors for the company.
The more companies struggle for the same talent, the more important it becomes to take new paths in the recruiting process. "They have to search where their potential employees are located," says Janssoone. This can be Snapchat, or even an eSports event. If IT people like computer games, it could be helpful, for example, to develop an application game that asks for initial skills in advance and gives the company a decision-making aid in the selection process.
The applicant, on the other hand, might like the company's original approach. It's too late in the game to just wait for someone to visit a job portal or your own Careers page and actively apply for an open position. The search needs to be more proactive, with first contacts ideally already taking place while in college.
"It's often also worthwhile," says Janssoone, "to first search for suitable candidates in your own company who can be trained and built up for new positions." This kind of targeted employee training is important as digitalization affects many areas of the company, so it needs to be supported by everyone if it's to be successful.
In the past, cover letters and resumes were the first to provide information on the suitability of potential candidates. This was followed by interviews, and then the decision was made. "Further components  will be added, and in the future the interviews will be pushed further back," says Janssoone.
Professional self-presentation on  social networks like Xing and LinkedIn is playing an increasingly important role in recruiting, as companies can get in touch with candidates who aren't actively looking for a job. Video interviews and VR assessments can save companies and candidates time and money, and help with pre-selection. Personal interviews remain the final step in the application process.
However, the tense situation on the job market should prevent companies from demonstrating superiority. Creating a relaxed atmosphere that shows mutual respect will be very helpful. Janssoone: "IT candidates have power, and they know their value."