During the main press conference at the ISPO Munich 2020, Klaus Dittrich, Chairman of the Board of Management of Messe München, presented how ISPO will continue to drive change.
"Looking at the changes in the world and the industry, we will go from being the world's largest platform for sporting goods to a global platform for sports in all its facets," said Dittrich.
The world is facing great challenges. "How do we deal with climate change and what paths must we take to achieve more sustainability or more social justice," Dittrich asked those present.
Sports are at the centre of these questions because they help to cross borders and form partnerships: "Sports function worldwide - regardless of origin, religion, nationality or social status - across all borders: sports connect.
ISPO will promote communication through its analogue and digital platforms and will make it possible to establish new connections and find answers to the questions of the industry.
ISPO Munich celebrated its premiere 50 years ago with 816 exhibitors from 25 countries. This year, 2,850 exhibitors from 55 countries will present their innovations in the 18 halls of the Munich exhibition centre.
Dittrich sums up that ISPO's concept for success is the early adoption of current developments and the constant change associated with them. ISPO has long since stood for much more than just a trade fair: Four trade fair events in Germany and China as well as nine analogue and digital services now form a year-round international industry platform.
The anniversary is no reason to look back but to think further into the future. This does not stop at the current offers - under the motto "50 Years of Tomorrow" ISPO continues to transform itself. In the future, ISPO will appeal to everyone who is convinced of the positive power of sports for society.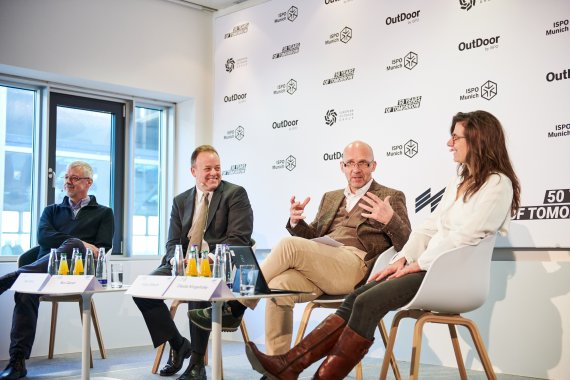 The aim is to support this mission of sports more strongly in the future. The foundation is the ISPO SDG Summit, which will be held for the first time on June 29 2020, parallel to the OutDoor by ISPO.
The summit is based on the 17 Sustainable Development Goals (SDG) of the United Nations, which include "health & well-being" and "sustainable consumption & production". Sports and outdoor activities are an important counterbalance to performance pressure, media overstimulation and stress as well as global lack of exercise.
The Summit is organized in close cooperation with the Global Social Business Summit. Under the leadership of Nobel Prize winner Professor Yunus, this format has been working for ten years to find solutions to the most urgent problems facing our society. Professor Yunus will also open the SDG Summit.
In the truest sense of the word, a new perspective on the subject of sports was given by NASA astronaut Ron Garan at the press conference. He described a moment that forever changed mankind's view of itself: In December 1968, the crew of Apollo 8 photographed how the earth rose above the horizon of the moon.
"They were the first people to see the earth hanging in black," Garan said. "This revolutionized the way we view our planet."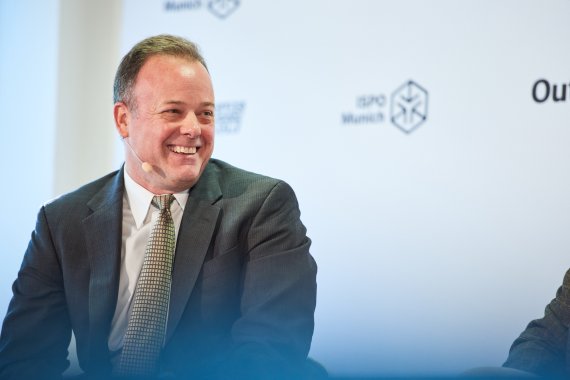 Through his flights into space, he himself had learned to no longer consider Texas but the earth as his home. "A single family of people with a common origin."
He hopes for a new era of humanity in which companies exist to serve human civilization and in which corporate leaders take a long-term, cross-generational view of development. Sports as an integrator would play a decisive role in this.
"There is no greater motivator to expand our definition of home than sports," says Garan.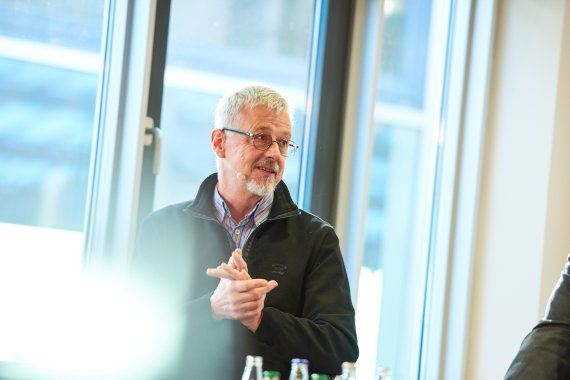 Mark Held, President of the European Outdoor Group, welcomed the change of ISPO as a representative of the industry that is at the forefront of sustainability. As an outdoor activist, he shares the understanding that our natural environment both sustains and restores us with the astronaut Garan - and is a resource that is incredibly fragile.
He added that it is also crucial for companies to see themselves as part of a business ecosystem: "It has never been more important than today to come together to share, cooperate, learn, build business relationships and demonstrate our intent.
ISPO will continue to drive this change and will change itself in the process. CEO of Messe München Klaus Dittrich reveals only so much: "On our birthday, March 8, we will announce another new initiative with which we will further advance our mission to awaken the sports in each of us.