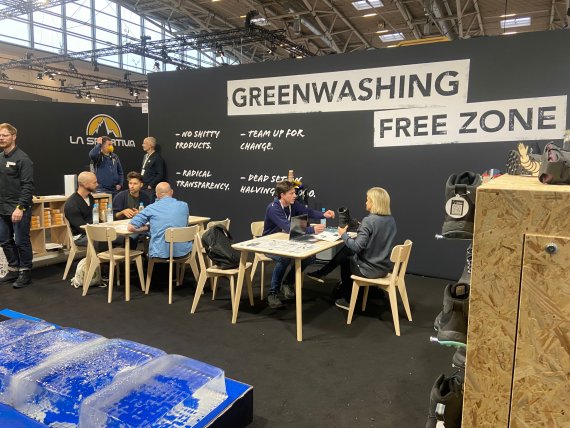 Sometimes a new, minimalist approach to minimalist Garmet styling leads to resource savings by requiring less cutting, fabrication and trimming (CMT) while providing the fit and performance desired by the consumer. Reducing materials helps create more efficient products with less waste.
Waste is addressed throughout the industry, not as traditional waste, but as a valuable resource that can be reused and recycled, such as Aclima's ReBorn range made from high-quality wool fabric scraps generated in a factory in Estonia. The fabric scraps are shredded and spun to create a new fabric that is used for the Reborn range.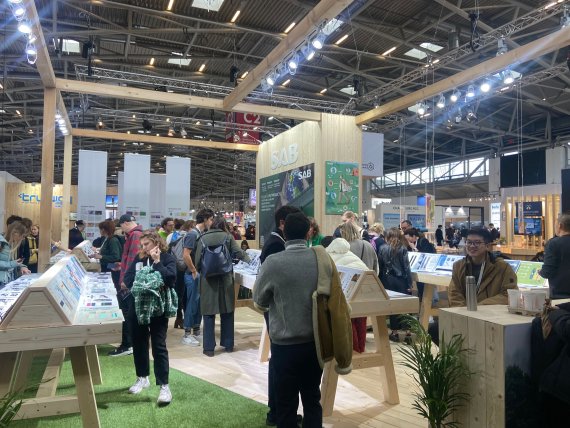 Brand developers and designers are having to take a different approach to the development of a product. It is no longer an upstream approach from initial sourcing to the final product, instead, it is a downstream approach where the disposal of a garment, whether through circular economy or other options, has to be considered before the design is even started.
Jack Wolfskin launched a new tapeless jacket with clean-cut finish and waterproof performance. More than 20 meters of traditional tape is saved for each jacket through innovative seam sealing and modern design.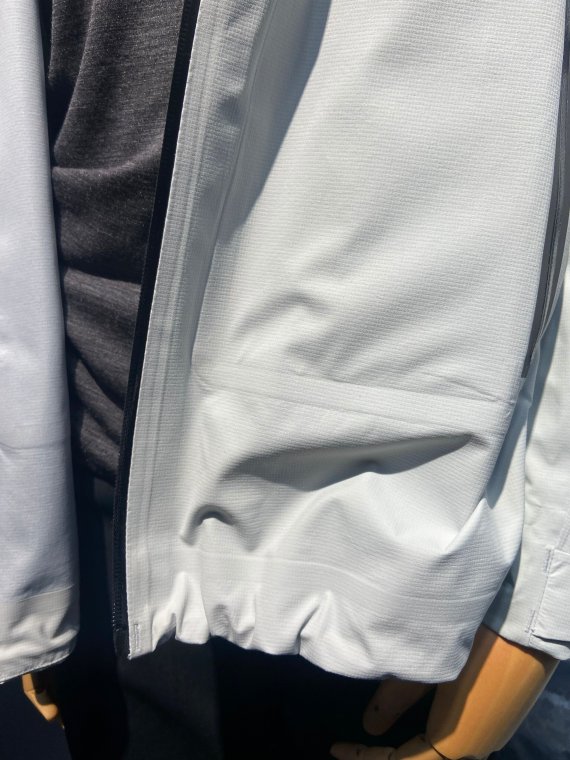 This is where sourcing ingredients is taking on a more collaborative approach between textile suppliers and brands. British brand, Rab, received an ISPO Award for two of its jackets that embrace the circular economy. Focusing on recycled high-performance outer shells, it is the development in down that is a highlight of the products. 
Rab took on a collaborative approach by reaching out to Nikwax, initially to develop a water-resistant treatment for the down used, which has grown to develop further, including the first recycled down with a hydrophobic treatment.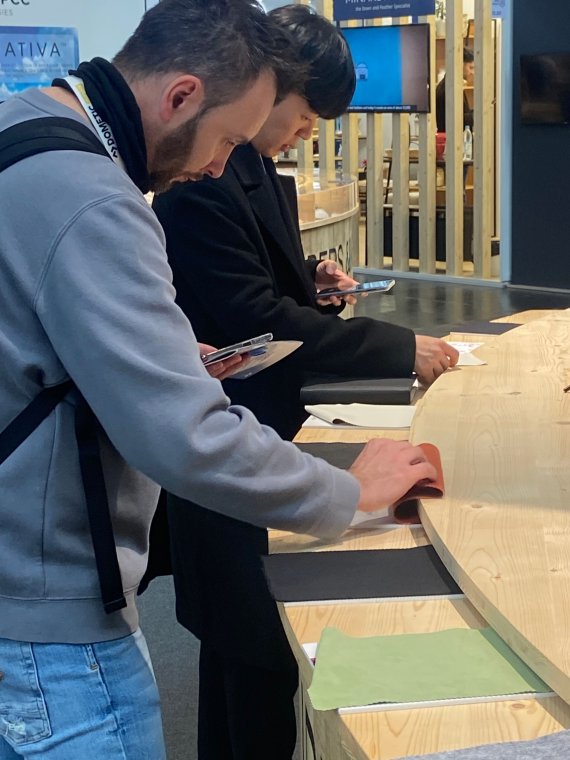 The elimination of PFC (polyfluorocarbon) for DWR in performance fabrics for the outdoor market is gaining further ground. Whilst many brands have shifted from the traditional C8 long-chain harmful PFC to adapted to a C6-DWR technology that has a lower environmental impact, achieving the DWR required for the outdoors sector has been somewhat problematic, especially in terms of the longevity of a garment. 
Patagonia, the pioneer on the sustainable front, received an ISPO Award 2022 Storm Shift Jacket, the new PFC-free ePE membrane from Gore-Tex is used for the first time. Production of clothing with the smallest possible ecological footprint has always been a top priority to Patagonia, and with the collaboration of the new PFC-free ePE membrane from Gore-Tex, the Storm Shift Jacket is PFC-free and durable with a high-level garment design.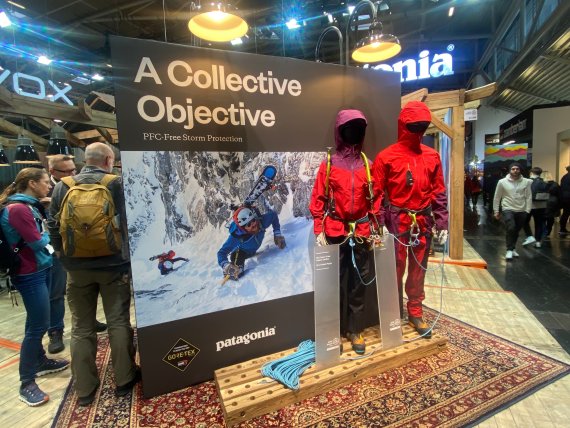 A return to traditional sourcing seriously started in Fall/Winter 24/25 through to Summer 2025, as the ISPO Textrends forum maintained its appeal, the starting point with nine sectors of awarded fabrics, offering a tactile approach that textiles require. 
A steady flux of material aficionados moved through the trend forum, discovering new innovations and existing products, developed to 2.0. qualities. Again, this highlights the continuous development of products. When a material product is developed it is not enough to rest on your laurels, continuous developments have to continuously kick off from this - it will never stop.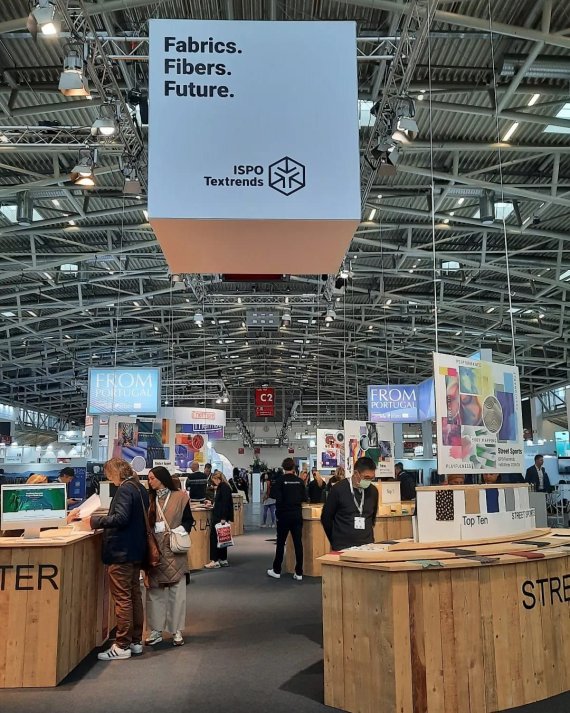 Whilst digital sourcing has become an integral part of sourcing, with Foursource offering the opportunity for buyers to source product, including ISPO Textrends on their web portal, the benefits of downloaded files to CAD systems plays a strong role in sustainability, through a reduction of physical sample requests and waste. 
Physical qualities are still required but can be greatly reduced by digital sourcing, but seasonal sourcing and being part of the setup are key to parallel physical and digital sourcing of the future. The attitude is to merge the physical with the virtual with the physical offers the best of both worlds, allowing for a vastly reduced footprint in traditional sourcing and sampling.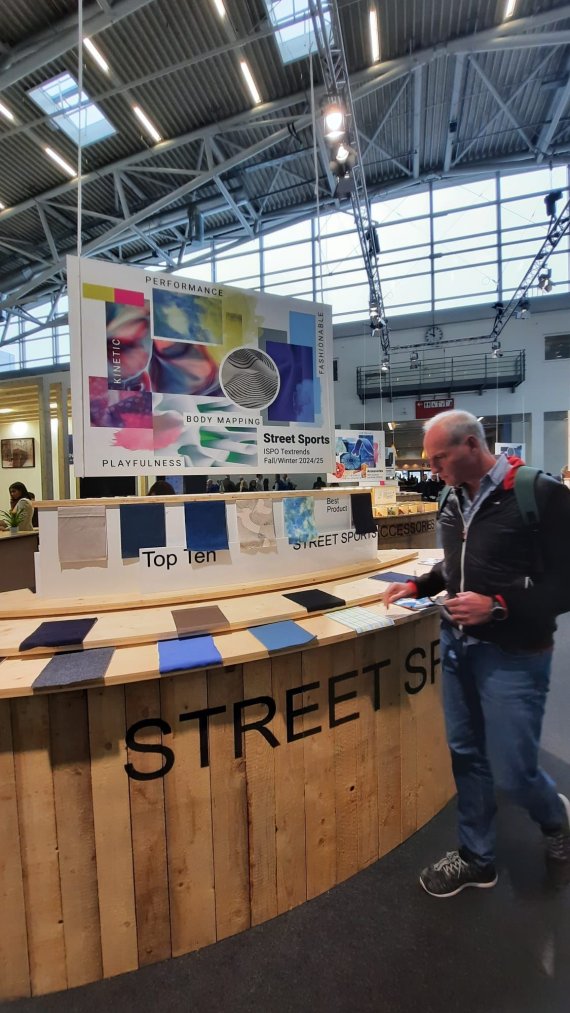 Moving forward to 2025 the trends push for a community spirit as all levels of the industry embrace transparency, truth, and sustainable practices enabled by the growth in digitalization. The message is clear, for a cleaner future everyone has to connect from fibre producers to the consumer.