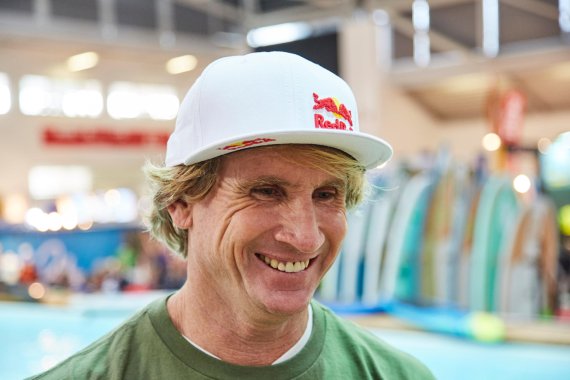 During the interview, the TV reporter could barely stop himself from giving away all of the Hermann Maier stories. But in the end, he was able to contain himself and kept a few of the best for the dinner.
Lots of visitors from Russia and the US
A little while later the next big name: Klaus Dittrich, CEO of Messe München GmbH. His summary of ISPO MUNICH 2017 to date: "The industry is in high spirits. In addition to a record number of exhibitors, we have seen an increasing volume of visitors at ISPO MUNICH, especially from abroad. And many of them from unexpected countries such as Russia and the USA."

Dittrich continues: "The topic of digitization has slowly arrived – not only in the industry, but also among retailers. The matter of women in the sports business – something that we have been addressing – is something that is very important to our exhibitors." Dittrich is also delighted about Adidas' return to ISPO: "I felt Adidas was making a clear statement to the most significant platform for specialized sports retailers."
Adidas Executive Board Member Auschel on the podium
Roland Auschel, Global Sales Executive at Adidas, explained how the sporting goods giant from Herzogenaurach sees the future of the sports industry and is approaching the challenges of digitization in an exciting keynote speech.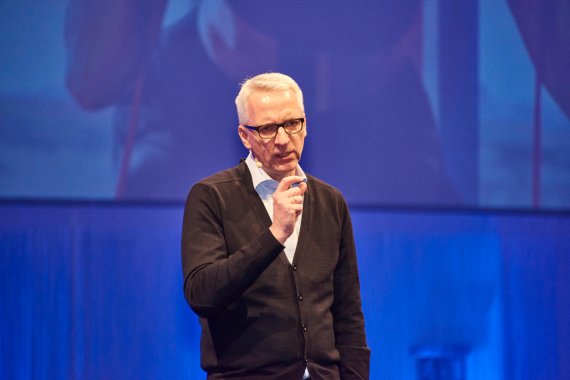 "It's clear to us that everything that can be digitized will be," said Auschel. "Nothing will be left behind, but everything is in store for us – and far beyond our former spectrum of thinking, from smartphones to big data, all the way up to cloud infrastructure. I promise you that we will seize every new technology as an opportunity to communicate even better with customers and satisfy their wishes even more quickly."
Surf legend Robby Naish at the ISPO Pool
Another big name in sports recommended a temporary break from the Internet ("Turn of your cell phone and get outside!"), but he also had good reasons: Surf legend Robby Naish certainly wouldn't look so absolutely relaxed at almost 54 if he was always on his smartphone. Even in old age, he just can't stay away from competitions. "Twenty years ago I started to stop - and now I'm surfing against my ex-colleagues' kids," says Naish laughing.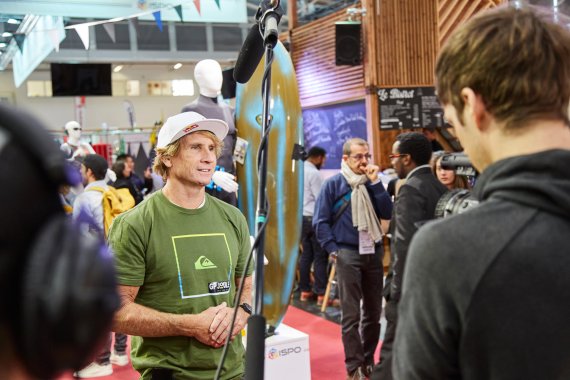 Even a serious pelvic fracture ("My first really bad injury") last year wasn't able to keep the evergreen off the board for long. Last year, he tackled the notorious wave in Eisbach: "At first I wasn't too good, but it was definitely a ton of fun." Just like ISPO MUNICH 2017. More bad news: only one day left...