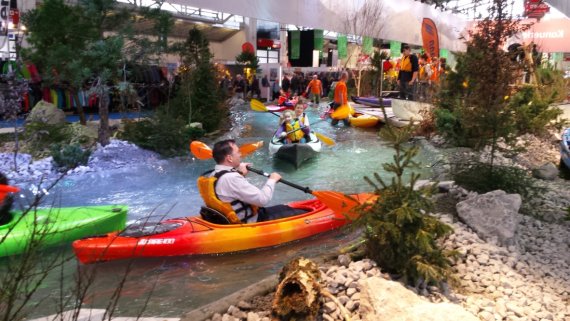 You enter from the east entrance of the trade fair city. This year's f.re.e has six halls and an additional extra hall for the "Münchner Autotagen" car fair. Just a few steps from the entrance, bike enthusiasts can try out the latest bikes on a large area provided by ADFC, the cyclists' equivalent to ADAC. So what about touring the Alps with your E-Bike this summer? Or you'd rather take a trekking bike and cycle at moderate heights instead of the trans-alp adventure?

With bike and smartphone through the Alps
The kids were quick at deciding: On a track with ramps, gravel and other obstacles, children chase each other around corners on off-road looking bikes: Wide tires, large frames, agile mountain bikes – so that's what the next adventure holiday should look like!

There are also presentations on Smart Cycling, i.e. how to use the smartphone as a navigation device, and numerous innovations in the bicycle market.

And if you're rather looking for something exotic, why not book a cycling tour across Africa with Jens Hübner – the German tourer who cycled across the world – or ask him to sketch a portrait of you?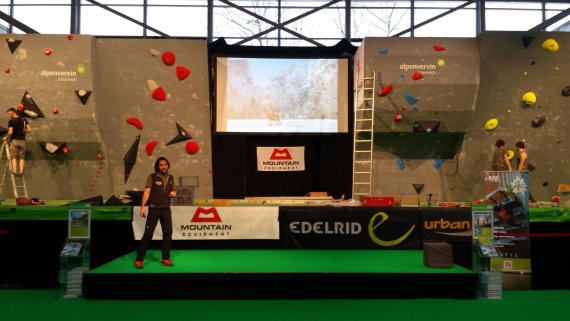 Caravanning or all-inclusive?
If you're not too keen on balancing on two wheels, you should head to Hall B5 and check out the top class camper vans and mobile homes on offer. Expect yet more luxury in Hall B4, where visitors can immediately book an all-inclusive holiday to Lake Garda, along the west coast of the USA or even in Bhutan or Lapland.

The right atmosphere is guaranteed by presenters of the German TV channel BR, who entertain the audience with sweepstakes, while also introducing adventurers.
Here you can find an overview of f.re.e