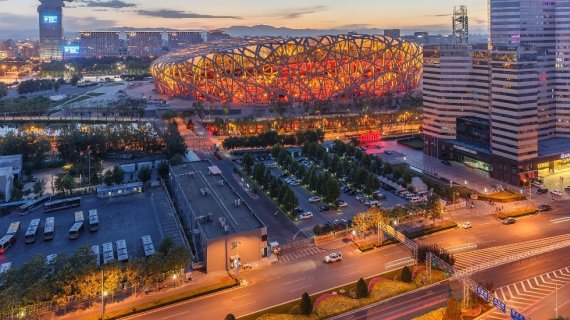 Western music, Western television, and of course, Western brands. China's inexorably booming middle class is taking advantage of rising salaries in order to finally start spending after years of deprivation in the consumer market. Alongside luxury items, brands from the sporting goods sector are also status symbols. That is because running shoes and outdoor clothing not only have a monetary value, but also demonstrate that individuals have freedom and can kit themselves out according to their own tastes.
This economic boom presents a huge opportunity for Western companies. Those that master the step to China before others can build up essential brand loyalty among China's 1.4 billion citizens. So far, many companies have been prevented from expanding due to opaque bureaucracy, threats of product piracy, and a language barrier that should not be underestimated. For this reason, ISPO Shanghai is organizing the three-day Market Introduction Program for China, where companies on site can be advised on the most important issues by experts.
In addition to detailed lectures on culture and trademark law, there are detailed market analyses from the area of e-commerce and social media, as well as information on core data and trends in the various sports markets. Alongside the theoretical part there is also the opportunity to get to know distributors on site, and to make initial business contacts. During the final Retail Tour, the seminar participants have the opportunity to visualize the retail trade in the Chinese metropolis of Shanghai.
Overall package for exhibitors: 1,300 EUR
Overall package for non-exhibitors: 1,900 EUR
Are you interested in joining the Market Introduction Program? That's awesome!
Information and contact

Majka Patuzzi
Exhibition Manager
A large number of brands have joined our unique Market Introduction Program during recent years. ISPO can proudly say that we supported numerous international brands in entering the Chinese sports market with great success.
"One of the great benefits, besides the educational parts, was the potential matchmaking opportunities that were offered."Andreas Holm, Area Sales Manager, THULE
"I was impressed by the convenience, experience, and professionalism that ISPO provided for our search for the right business partner in China. The program covers a great variety of information, insights, and knowledge, which is difficult to achieve on your own, especially in such a short period of time."Claes Broqvist, former International Sales Director, ODLO
"As a young brand we were especially happy to be consulted in a professional but lively way. We were treated with a hands-on mentality and were guided through our extraordinary phase."Frederik Sturm, CEO, ARYS Wear