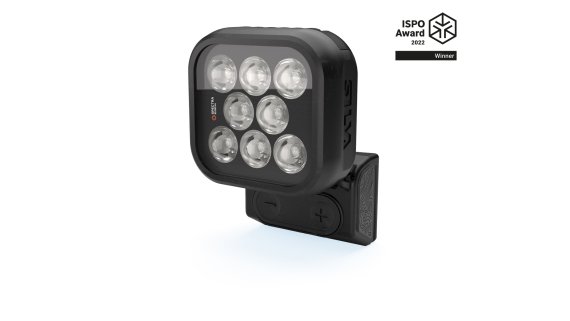 The Spectra A (Action) by the Swedish light specialist Silva, is specifically developed for high-speed activities such as enduro, scooter, downhill mountain biking and skiing. With its extreme light output of 10,000 lumens, it turns night into day.
To create the perfect and the strongest light, the Spectra A by Silva is built with world class Cree XLamp XHP50.2 LEDs and LEDil TINA2-RS lenses - the next generation of extreme high-power LEDs that deliver the best lumen density, reliability and color consistency. In total, the headlamp incorporates eight of these high-power LEDs. They are housed in a sleek, intuitive design and accompanied by a powerful 96 Wh battery.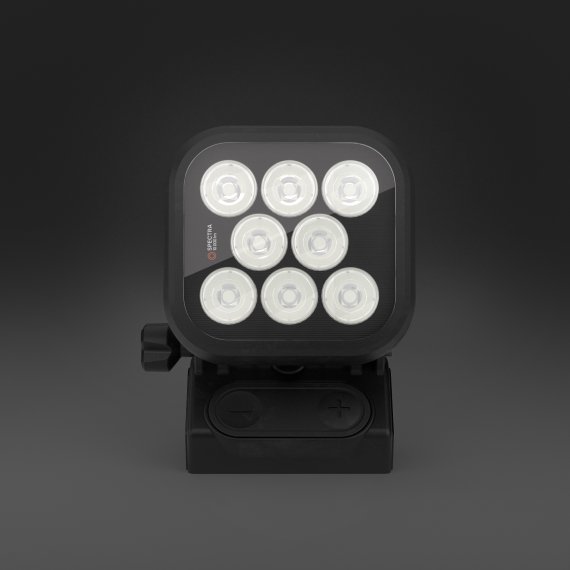 An important factor in dealing with the eight high-power LEDs was the development of optimal thermal management. So, the Spectra is designed for optimal cooling: The cooler is made of cold forged aluminum and is shaped like chimneys with wave shaped walls for additional cooling surface. There is also a built-in temperature sensor that regulates the heat for optimal performance.
To further optimize and adapt the Spectra to different application scenarios, ten accessories are available. These include, for example, a remote control, helmet and bar mounts, a battery extension cable, a 96 Wh battery and a charger.
The Spectra A by Silva has been available on the market since fall 2022.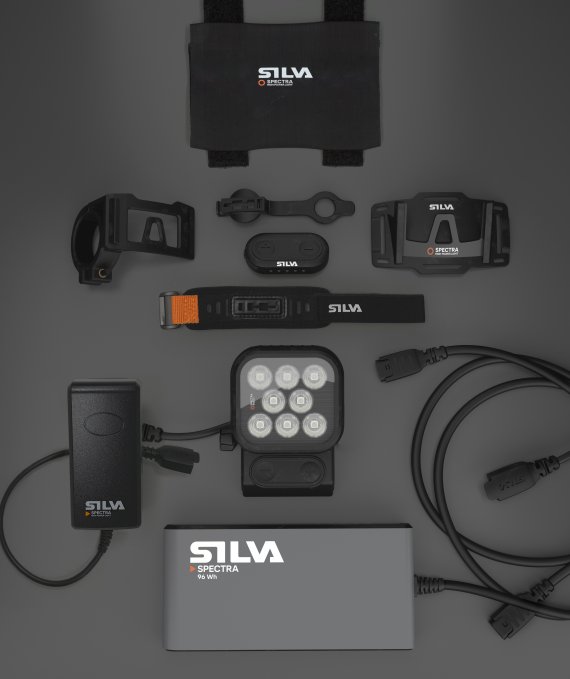 Strong light output of 10,000 lumens

Strong, yet lightweight, compact system

Optimal cooling system to prevent overheating

Next-generation high-power LEDs for best lumen density

Ten accessories to make the most of the lamp for any purpose
"Spectra is the result of high-level engineering and it has been a long process where our knowledge producing headlamps for over 85 years and more than 20 years of working with LED technology has led us towards designing this amazing product. With our heritage within orienteering, it has been a natural step for us to create this powerful headlamp which is mainly designed for night orienteering and high-speed activities." Mattias Jacobsson, head of product and development at Silva
"When darkness falls, this headlamp turns night into day. The sleek design, flexible tilt angle and grip surfaces for adjusting the five different light modes do the rest. So much powerful light and the high-quality construction are perfect for action outdoor sports." ISPO Award Jury