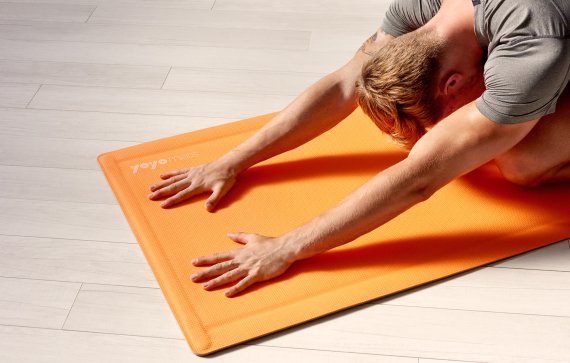 At ISPO BRANDNEW 2017, YoYo Mats was declared the winner of the category accessories by the jury: For its mat, that not only rolls up by itself, but also stays completely flat while in use. Inventor Aaron Thornton already applied for a U.S. Utility Patent with his prototype product. Here he talks about his mat.
Get to know the world's most innovative startups in the sports business – right here at ISPO BRANDNEW! >>>

Please describe why your product is one of a kind and what separates it from the rest on the market!
The revolutionary YoYo Mat is the one and only fitness and yoga mat that rolls up on its own with a simple click. It stays neatly rolled with no need for straps. Travel and storage has never been easier. The YoYo Mat unrolls quickly with a single toss and it stays flat on the ground with no curling edges so your mat never gets in the way of your workout.

It is designed for both convenience and performance, with a material and texture that offers superior grip and a thickness that balances your need for both comfort and stability. The innovation behind what makes YoYo Mats stand out from all other mats is the patented framework of Bi-stable springs & flexible braces that is imbedded inside the mat.
Designed for the hardcore yogi and the casual fitness buff
What is the target group for your product?
Everyone! Nowadays is pretty likely that most people have a fitness/yoga mat in the house somewhere. YoYo Mats is designed for the hardcore yogi all the way to the casual fitness buff. We pride ourselves on designing the best Yoga & fitness mat. No matter your level of practice – YoYo Mats is the only mat that simplifies your workout.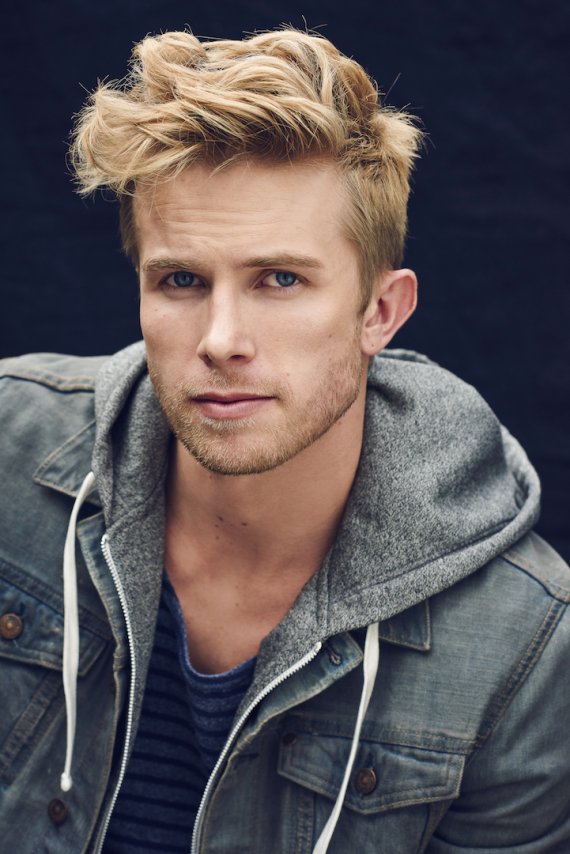 How and when did you come up with the idea for your product?
Ever since I was young, I wanted to be an inventor. I found myself often frustrated with my current yoga/fitness mat at the time such as, the ends always had a "curl" to them and never laid quite flat, the mat had to be rolled up with the end perfectly aligned and honestly, when I was in a hurry or just tired I would just fold it up and get out of class, then when I tossed my mat in the back of my car or the closet at home it always unrolled.
I had been toying with slap band bracelets for numerous things around this time and one day while leaving the gym, I was watching several yogis have my same issues, one dropped her mat and it unrolled right in the hallway, another had their shoes on the corners of her mat to keep the edges flat, and another was in such a hurry they simply folded up the mat in a very clunky bundle and crammed it into their backpack.

As I was watching this I had a "light bulb" sort of moment and I went straight home to see if the same slap band type of design could be applied in large scale to a yoga/fitness mat. After some prototyping and enlisting the help of my Co-inventor, my dad, we were able to prove the concept worked and we knew we had something special.
"The most challenging part was getting the yoga mat manufactured"
What were the most important steps and biggest obstacles during the development of the product?
I could not be anything else but an entrepreneur, it's who I am and to be living that dream is the best part. The whole thing is challenging, but not in a bad way, I love the challenge! The most challenging part was just getting it manufactured in a way that held up to the standard we had, we wouldn't settle for anything other than the best before we launched the product.
What were your most important findings and things you learned, from the idea all the way up to the award ceremony at ISPO BRANDNEW?
Learning, Learning, learning! I've learned more in building, launching, and running YoYo Mats in the past four years then I have doing anything else in my life. Learning who I am and what I stand for and how that translated into the type of image and product I wanted to put in people's hands. Working with the most inspiring, talented, hardworking team. Learning to overcome obstacles and that pure passion, will, determination, dreams, and hard work, can make anything happen.
How did you proceed when setting up your network and on the search for partners/investors?
I was lucky enough to already know my partners before I ever invented YoYo Mats & when I did come up with the idea I knew who I needed to call to have the team I needed.
What are your three most important pieces of advice for other founders?
First: Do your research, make sure you have something people will actually want and need. Test it. Don't over complicate it, often times the simplest ideas do the best.
Second: Follow your gut, if you are the creator/founder you need to remember you are the one everyone is watching. It's fine to need advice and help but ultimately, it's your vision that needs to lead everyone.

And third: Finances, don't get in too big of a hurry and giveaway all your equity for a bunch of cash. Have some patience, do the work. It will be worth it down the road.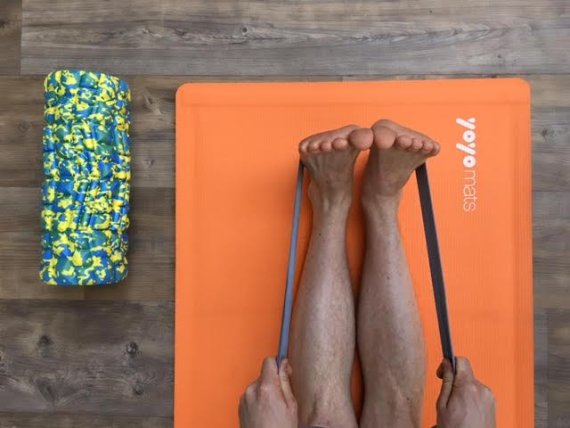 What do people absolutely need to know about the market segment in which you're active?
We are competitively priced along with our competition but do to our patented tech we are able to offer so much more in a product then they can!
What are the next steps in the development of your product and company?
Growth! We are excited to be approaching retail and working on expanding our reach online direct to customers as well as building a YoYo Community and introducing new products.
Get to know the world's most innovative startups in the sports business – right here at ISPO BRANDNEW! >>>
To what extent have you benefited from ISPO BRANDNEW?
The ISPO was amazing for us! Its allowed us to connect to a huge network of people in our industry that we otherwise may not have been able to access, at least not so easily. It's also given us great exposure and credibility.
What kind of effect has ISPO BRANDNEW had on your network? Have you been able to make new contacts for your further development?
Absolutely we have several relationships forming from the ISPO from potential partnerships & investors to retailers & distributors.
Company Facts
Name: YoYo Mats Inc.
Website: www.yoyomats.com
Instagram: @yoyo_mats
facebook.com/yoyomats
Twitter: yoyomats