According to estimates, 1 million plastic water bottles are consumed every minute worldwide. Refillable water bottles help to reduce this number. What's more, you don't always have the space to carry all your water supplies with you when you're out and about in the mountains. Water filters make it easy to purify water from lakes or rivers without leaving behind protozoa, bacteria or suspended particles. Bonus: Lifestraw sponsors drinking water projects in developing countries and pledges a year's supply of drinking water for a child in need with every product sold.
Whether it's take-away coffee on the way to the tour or snack bags with food: Especially with takeaway food and drinks, there can be a lot of packaging waste. It's better to prepare them at home and fill them into snack boxes or use reusable drinking containers and bottles. Of course, you can also use the sustainable containers from Kleen Kanteen at the bakery or coffee shop you trust.
Those who travel light still don't have to resort to plastic bags instead of snack boxes. Wax paper towels can be used to pack sandwiches, breads, cheese and sausage and other snacks, but also vegetables or fruit. Space-saving, without much extra weight and above all without packaging waste.
And another addition for autumn, winter or high-altitude tours in icy regions, because here a thermos or insulated bottle belongs for most in the luggage. Of course, it should weigh as little as possible during the ascent. The Gemstone thermo drinking bottle from Sigg weighs up to 30 percent less than comparable models, according to the manufacturer. The lid is also made of stainless steel and only the spout is made of BPA-free plastic, so that your drinks come into contact with as little plastic as possible.
By the way, the insulating principle also works in reverse: With insulated bottles, your drinks stay pleasantly cool in summer.
Taking your own trash back with you is a point of honor for environmentally conscious outdoor enthusiasts, because after all, even a banana peel takes its time to break down. Even better, if there is a reusable alternative for the garbage instead of plastic bags. The ReTrashBag is robust, waterproof and anti-mould coated. Simply wipe it out or put it in the washing machine and the bag is clean.
Even though sealed gauze bandages, plasters and the like may not be completely plastic-free, a sustainable first aid kit is available from Vaude. The waterproof version also fits a few additional personal medical products and lasts longer, even if it should get wet in the backpack. They also come in different sizes, depending on the size of the group or the length of the trip.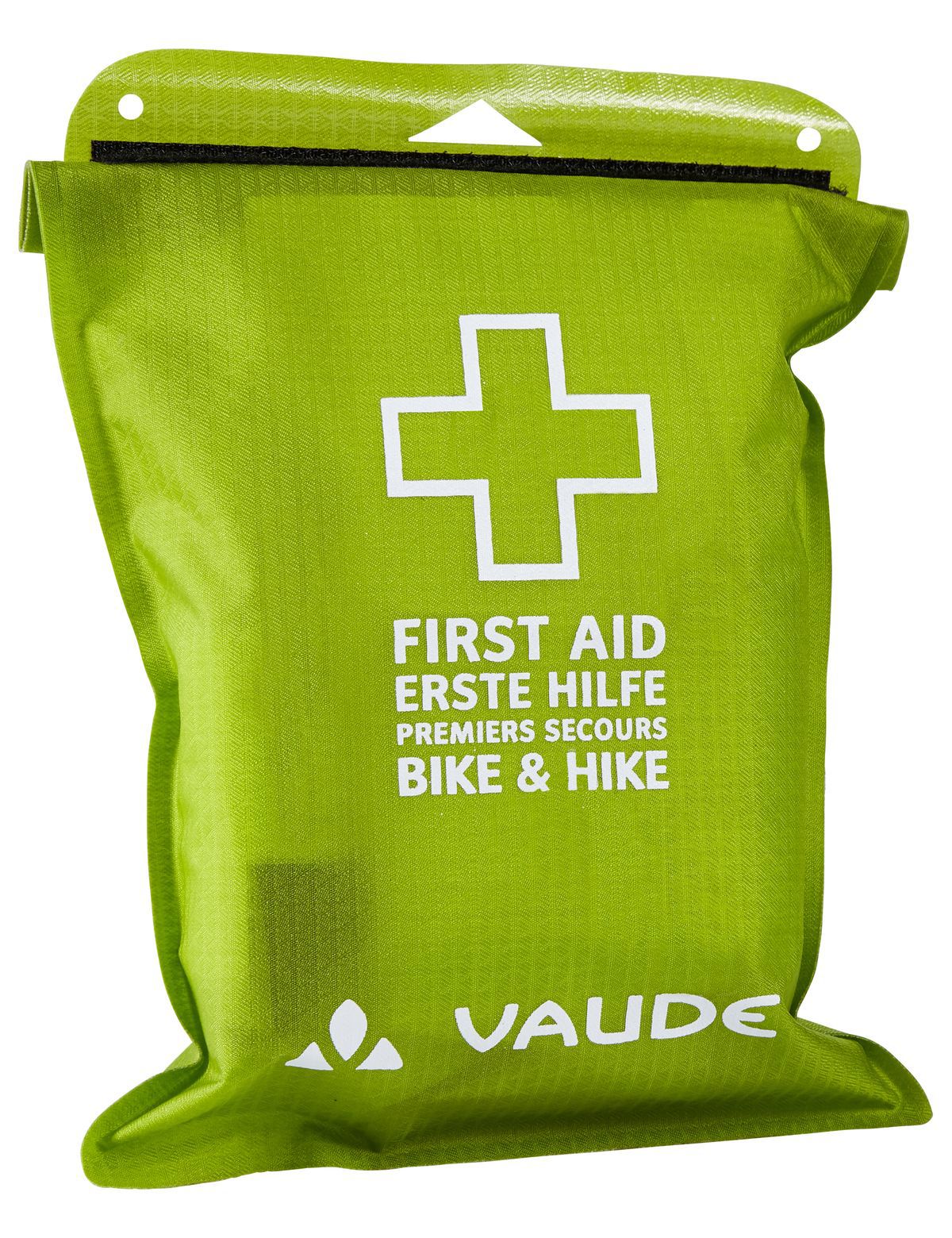 Whether headlamp or mobile phone, power for charging is always in demand. Admittedly, the Campstove 2 plus from Biolite is not the smallest in terms of pack size. But you can leave the gas cartridge at home, because the portable camping stove works with wood. The highlight: the heat generated by the innovative part lights up your electronic devices via USB and continues to charge them even after cooking, as long as the heat is stored in the stove's battery.
Swiss Army Knives are pieces of equipment that you soon come to appreciate as indispensable once you've been out in nature for a while. Especially for snacks or when you have to improvise. Victorinox has now produced its dark red classic with a wooden handle. The walnut wood used comes from Europe, is produced in Switzerland and steel waste in production is used for the manufacture of new knives.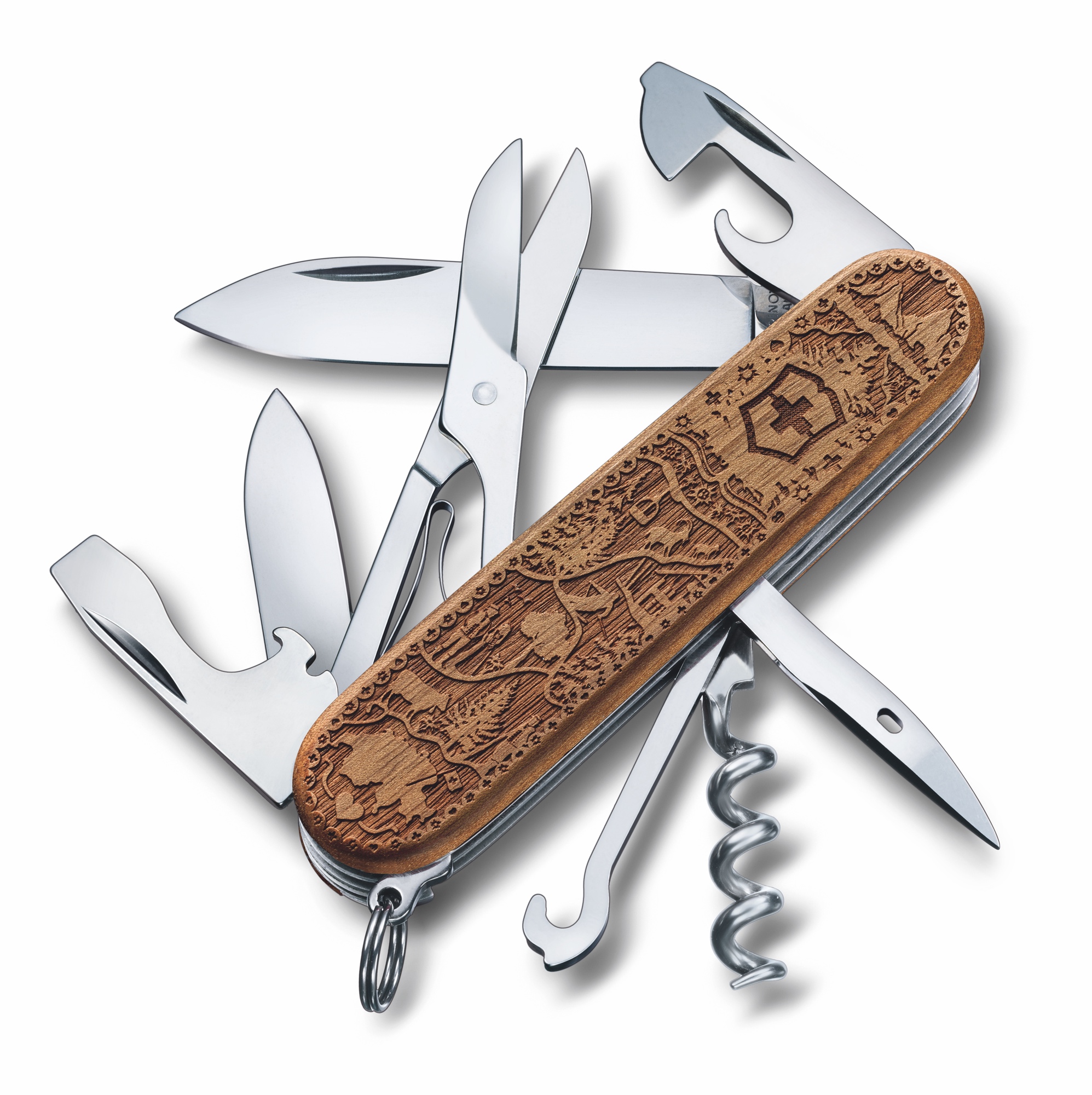 After a long tour, there's nothing better than ending the day in comfortable hut shoes on the alpine pasture. It's even more enjoyable when the slippers are sustainably produced or even upcycled. Doghammer uses leftovers from ski skin production as well as Fairtrade cork and wool.
For a restful night's sleep with an even better conscience: sleeping bags from Gruezi Bag thanks to their filling with natural materials for a particularly good night's sleep. Made in the Alps and, depending on the model, made of 100 percent natural fibres, the natural sleeping bag ensures that you won't want to leave it, especially in humid conditions, because it keeps you so nice and warm.