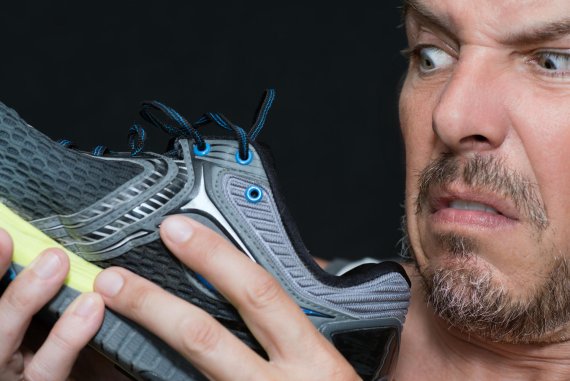 As high levels of performance feature in synthetic fabrics, one downfall, post workout or activity is the stale smell of sweat. From socks to garments and footwear, the dried sweaty smell was one that lingered, even after washing.
Now textile mills and brands are introducing a range of innovative finishes and fibers to eliminate this nasty, malingering feature. All round freshness and another step towards a more sustainable offering.
Who Benefits on the Garment and Accessory Front?
Everyone really, especially your activity companion and team players, as you won't give off any bad smells. But on the apparel and accessory side, it is second skin layers from sports socks to gym gear, footwear and glove liners to active intimate apparel and running tops rely increasingly on synthetics.
For consumers, synthetic fabrics, polyester in particular, has become the fiber of choice for workout wear, lifestyle and sports gear, due to its super lightweight, quick wicking and drying and breathability and multiple levels of performance.
But while these staple nylon and synthetic performance fabrics have become incredibly sophisticated in terms of fit and function, there was always a problem with bad odor, resulting from sweat secreted from many and any of the two million sweat glands in the average body.
Breeding Ground for Bacteria 
It isn't the sweat that creates the smell, but when it makes contact with textiles it creates a warm and moist environment, a perfect place for bacteria to multiply and grow, and it is the bad bacteria that leaves the malodor.
The fact of the matter is that while moisture management systems deliver next generation comfort, wicking the sweat away from the skin, the moisture has to go somewhere, and it dissipates and onto the surface of the garment.
The heat of the body combined with the sweat creates the warm environment required for the bacteria, even if it is a quick dry fabric quality, there will still always be a smell.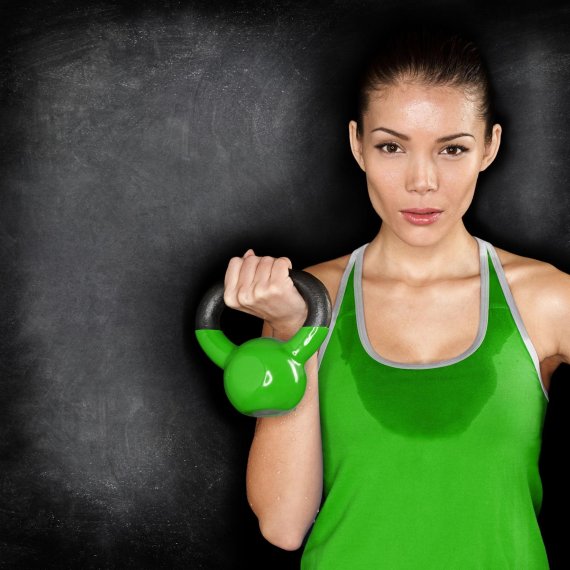 While you cannot stop sweat, you can control its absorption and wicking away from the body and you can prevent the nasty after-odor. In sporting activity sweat is also a positive gage and indicator that you are pushing yourself to the limit but you don't want to smell bad when achieving that personal goal.
New finishes and fibers are combatting this area, as a 'no more stink' (tag lines used by US brands) or for the more subtle european marketing, anti-odor and anti-bacterial effects.
Odor-Neutralizing Fabric Finishes
Tanatex LAVA Slurry is a finish that attracts, absorbs and captures body odor by harnessing the power of zeolites, a large group of minerals that can be readily dehydrated and rehydrated.
This high surface area material adsorbs these odors on contact, trapping the vapors. It regenerates itself by releasing the captured odors during the wash/dry cycle and can be applied onto a wide variety of fabric qualities.
HeiQ, the Swiss chemical finishing company offers FreshTech for durable freshness and odor control. Tests have proven that it has exceptional efficiency and durability, maintain 100 per cent performance in up to 100 washings.
The finish is applicable to most fabric combinations and doesn't impair the breathability or hand feel. HeiQ's FreshTech is a textile effect that turns any fabric so clothes stay fresh for a longer time.
Permanent Silver Solutions
Anti-odor ingredients and solutions aren't new, perhaps the oldest is silver. Having long been regarded as having therapeutic benefits, including anti-microbial benefits over the centuries, this precious ingredient has become an integral part in the elimination of smell.
X-Static is the silver yarn from Noble Biomaterials that deliver anti-odor performance benefits under the harshest conditions, in additional to being a visible yarn for added detail within a fabrics, giving mills and brand developers added detail and a visual concept of the silver performance.
For products where an invisible anti-odor permanent function is required Noble Biomaterials has developed XT2, where the silver particles are invisible. XT2 incorporates a form of pure silver in the polyester sheath during the co-extrusion process.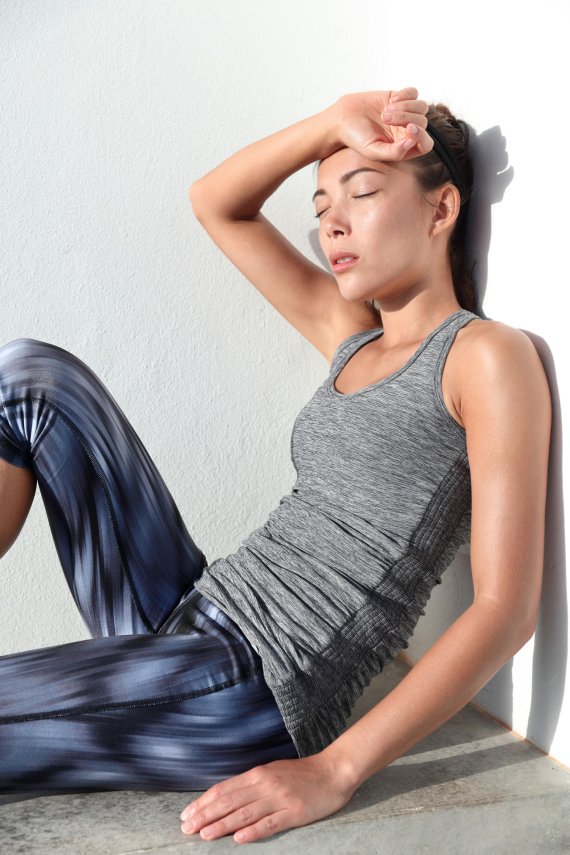 It is not a finish or treatment, so the silver will not wash out or wear off and lasts the life of the product. Brands to take up this new odor eliminating XT2 technology include ANTA Sports and Rhone Apparel.
Polygiene permanent odor control has been used in the Spring/Summer 2017 Golding's NORTH FACE Japan odor free socks collection.
Polygiene is based on silver salt produced from recycled silver and the silver salt inhibits and guards against the growth of odors from microbes such as bacteria, a permanent treatment, it is not affected by washing the garment, so keeps providing the odor-control results.
Applied at the finishing stages of textile production, the treatment is permanent, with field and lab tests showing a high level of odor control beyond the usual lifespan of a garment. The permanency is a relic of the technology being bound and permanently locked into the fabric.
Polygiene has taken it a step further and while its partner brands read like a 'who's who' of the outdoor and sports sector, including Patagonia, Polartec, Adidas, Poc and Montane Sonic, the company has also set it sight on more unconventional odor free applications, including the lining of wetsuits featured in Mystic's Majestic wet suit for Spring/Summer 2017.
Odor-Neutralizing Spandex/Elastine Yarns for the Full Package
Spandex/elastane is also an important ingredient when blended with performance yarns in delivering stretch and recovery through to high powered compression, and creora, the largest spandex manufacturer globally from Hyosung, has received positive response to the recent launch of creora Fresh, a new odor-neutralizing spandex/elastane.
On the textile mills side, Tianhai Athleisure (TAS) selected in the Top 10 at ISPO TEXTRENDS has incorporated creora Fresh into its newly developed performance collection in a bid to offer complete odor neutralizing fabrics when teamed with odor neutralizing synthetics.
Best Pacific, a leading fine gauge circular and warp knit mill and Hyosung have formed a strategic partnership to offer activewear brands and retailers a concept to meet consumer needs for confident performance with moisture management, UV protection, comfort, fit and freshness from odor-neutralizing technologies.
Amongst the new fabric collection from Best Pacific it  includes the following combination of technologies fromHyosung. Mipan aqua-x cooling, UV & moisture management nylon with creora Fresh spandex odor neutralizing spandex and Freshgear odor neutralizing polyester with creora Fresh spandex for complete anti-odor within fabrics. 
BLACKYAK has also signed a memorandum of understanding (MOU) with Hyosung to collaborate on new technology developments. Having traditionally been a mountaineering brand, BLACKYAK's focus of development had been on outerwear.
Now their first initiative through this partnership is to create a new FRESH base layer collection as they have noted their consumer is going from mountaineering to other, more leisure-based activities.
Body Mapped Oder-Prevention 
TAS has also launched  D2G, a design-to-fit jacquard program, is a very flexible and versatile body-mapping system in which pattern repetitions can be engineered to any garment's shape or size. It enables brands to develop exclusive patterns for tops and bottoms, including finishing details (hem, waist, neckline, etc.).
The fabrics can be engineered to offer various levels of compression with creora Fresh spandex where needed. The resulting body-mapped garments will have fewer seams while providing breathability and comfort along with tailored high performance functions.
Additional functionality can be incorporated to provide moisture management, thermal or cooling benefits and with creora Fresh, odor neutralization. This zoned application of odor-neutralizing yarns can be beneficial to a garment, teamed with odor-neutralizing synthetic yarns in targeting the key sweat areas in a garment, where the body perspires the most.
Not Just Fresh But Following Sustainability
The anti-bacterial and odor neutralizing effects that fabrics and brands can now obtain from the range of ingredients on the market, doesn't just keep clothes fresher for longer and the wearer smelling more fragrant.
They can also enhance the longevity of a garment as well as reducing the domestic wash, saving water and ensuring a much longer life cycle.