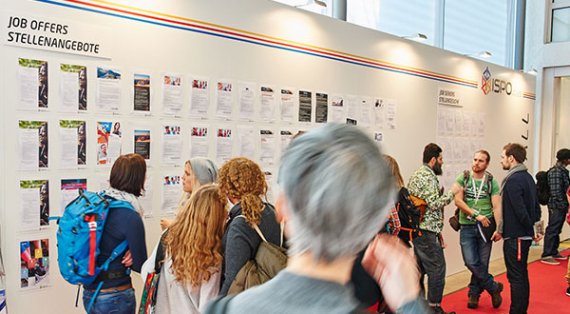 Price per published job offer: 450 Euro + VAT
The price includes:
publishing of your job advert on ISPO Job Wall during ISPO MUNICH between hall 4 and hall 5, from 5th till 8th of February 2017.
Publishing of your job advert for 30 days on ISPO JOB MARKET and Sportyjob.com.
Free 30 days extension of your job publishing on ISPO JOB MARKET and Sportyjob.com.
You want to publish more than 4 job offers? Consider participating at the ISPO Career Days for 2.000 Euro and meet your potential candidates directly during organized speed dating sessions. The publication of job offers on ISPO Job Wall is already included in the ISPO Career Days pack.
You have questions ?
Please contact Lennart Quecke via mail lq@sportyjob.com or phone +33 6 09 37 11 35 (English, French & German)