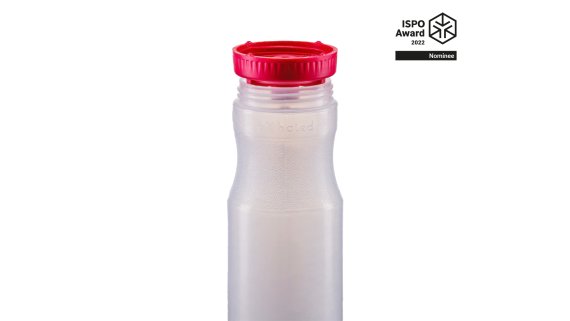 Re-usable water bottles are great: They are a lot better for the environment than one use plastic bottles and can accompany you on the go – when exercising, exploring the great outdoors and of course at work. However, most users have experienced bad smelling water bottles after a while. Or, when storing bottle and lid unscrewed, have misplaced one or both.
A Swedish family business has decided to tackle this problem. bXhaled offers a bottle with a patented solution that can be stored with the lid on, and still ventilate. No more trapped moisture, bad smell or lost lids. The design is patented in multiple countries.
Some product ideas start mentally for a simple practical reason. Everyday things that we often despair of and where a simple solution can help. "It all started a really hot summer day 6 years ago, my daughter was on her way to her football practice, I asked her if she remembered to bring her water bottle", Torry Finckelsen, Co-founder of bXhaled. "She did not. So, she left me in the car and ran back into the house to find it, but she never came back out. I followed her and found her sitting on the kitchen floor, she had found her bottle but not her lid. The football practice was about to start.  I found a spare bottle I had for occasion like this, filled it with cold tap water, and off we went." A practical solution was needed, and Torry and his son Casper sat down and thought about a viable bottle solution – bXhaled was founded.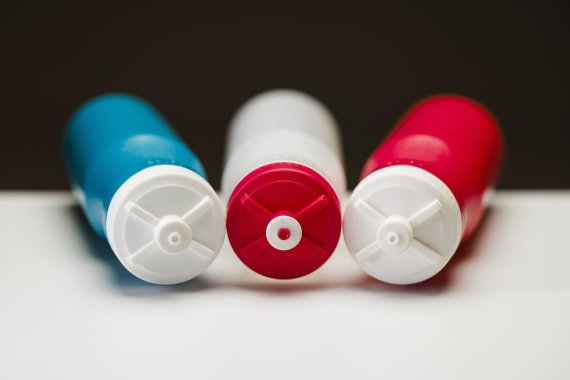 The big idea of bXhaled is that you can now store the bottle with the lid "locked" into the bottleneck, the bottle can still ventilate and moisture will not be trapped on the inside of the bottle and create bad smell or bacteria growth. And since the bottle and lid can be stored together as a unit, there will be no more lost or mixed up lids and less space is taken up. The solution can be used in different types of bottles and materials. For now, the company has started with LDPE bottles made of soft plastic.
The ISPO Award jury recognized the basic idea and nominated bXhaled for an award. "For us, the nomination to the ISPO AWARD is a huge confirmation and recognition that we are on the right track. bXhaled solved the challenges we had with our own water bottles in our own household regarding bacteria growth, bad smell and/or lost lids", says Torry Finckelsen.
The solution of bXhaled will reduce the number of sports bottles being thrown in the rubbish because of bad smell and/or bacteria growth. Because the bottle and lid can be stored locked together, there will be no more lost lids. This way, you can keep your drinking bottle for longer and don't need to buy a new one in regular intervals. bXhaled also takes part in sustainability initiatives through partners that help manage their footprint. They have a collaboration with www.plasticbank.com, and donate 0,50 USD per sold bXhaled bottle, for example. This partnership with plasticbank prevents 50 plastic bottles from entering our oceans with each sold bXhaled bottle, while also fighting poverty.
"We joined 'plasticbank' to make sure we make a difference when it comes to problems of microplastic in the oceans. When you buy a bottle from us, we make sure at least 10 times the amount of plastic is stopped from entering our oceans", Torry Finckelsen explains. The bottles are available in green materials and are carbon-neutral. "The purchase of this product prevents 50 plastic bottles from entering our oceans while fighting poverty", as a reference on plasticbank.com shows.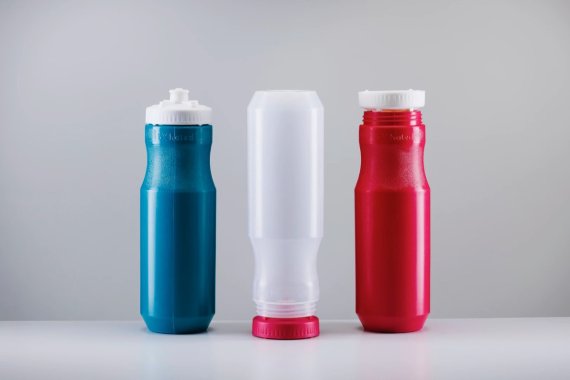 saves space when storing bottles

keeps matching lids and bottles locked together while the bottle can still dry out from the inside

bottles can be used for longer

less bottles have to be thrown out
Product Specifications:
Available: on market

RRP: starts with 10,00 €