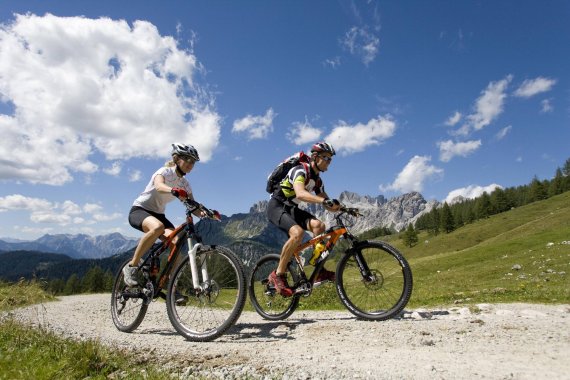 Nadine Rieder has a mountain bike from nearly every category, and Jasper Jauch owns three different types of mountain bike. The two MTB pros are, of course, in a comfortable position.

For everyone else, it's important to know before you buy which MTB is the best fit for you. This is why cross-country pro Rieder, downhill pro Jauch, and bike expert and ISPO AWARD jury member Tibor Simai are characterizing the most important types of MTB for ISPO.com.
What Simai sends beforehand, however: "What's important during a bike choice isn't what the MTB can do," says the former BMX pro, "but rather where I'm actually going to be riding it and what I want to ride."

The next important decision: hardtail or fully? "That's a matter of taste," says Rieder. "It's best to try it out for yourself." Personally she's more of a hardtail fan, 
in contrast to Jauch who tends to advise the fully: "It's easier on your back and gives a nice cushion to shocks in the head and body area," he says, adding that the differences in price are only minimal.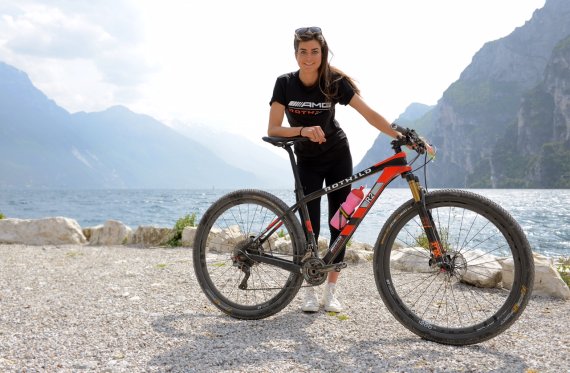 MTB purchase: Categories are fluid
The mountain bike industry is evolving rapidly; MTB types and categories are designed, hyped, and a few years later are uninteresting again.

That is why the categorization here will be by mountain biker types. What fundamentally applies, however, is that the boundaries are naturally fluid. 
1. The touring mountain biker

Either the touring rider is looking for an easy way to get into the sport, or the travel aspect is at the forefront. These mountain bikers feel most comfortable on long forest roads. They primarily ride over gravel and technically simple forest paths, or sometimes they take the street. They also like to bring saddle-bags with them.
Good comfort is very important for touring mountain bikes; high importance should be placed on the ergonomics of the handlebars and the saddle. The sitting position is relatively upright. Powerful disk brakes are important since the transport weight can increase from luggage. Many manufacturers offer low-maintenance, worry-free equipment with a secondary drive. 
What distinguishes a touring MTB?
The spring range of the fork is usually at 50 to 60 mm
The tires have a lightweight profile, with good rolling properties and are failsafe; balloon tires under certain circumstances
The price is 700 euros and up
The weight is 14 kg or less
2. The cross-country/racing/marathon mountain biker

This rider wants to "work on their form, they want to get the maximum out of themselves," says Simai. "They probably wear a pulse meter and optimize all aspects of biking as much as possible, from clothing to nutrition."

This is the "triathlete of the sport of MTB." As a cross-country pro, Rieder rides on lots of gravel paths and in the countryside with not too rough ground, as well as tours lots of meters up (1500 hm and more).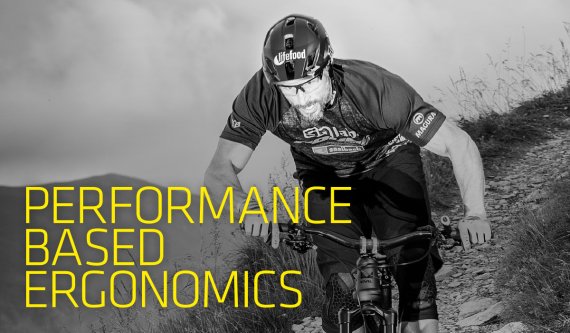 Due to the many hills, her CC-MTB is lightweight (with carbon parts), is highly rigid, has good propulsion properties and good handling. The cockpit is optimized for efficiency, posture is race-oriented with a low center of gravity.

Most CC bikes have 29-inch wheels for maximum speed, good traction, and roll-over properties. "But everyone under 6' should also test out bikes with 27.5-inch (or 650B) wheels," advises Simai.
What distinguishes a CC/racing/marathon MTB?
The spring range of the fork is usually at 100 mm
The tires are lightweight, folding tires, tubeless and have a low roll resistance
The price is at least 1,800 euros, with almost no upward limits
The weight is usually below 11.5 kg – with high-end bikes under 9 kg
3. The all-mountain/trail mountain biker

This reflects most mountain bikers when they're just buying one bike. The "all-mountain biker" uses their MTB just as much for the daily tour in the uplands as in the high-mountain countryside, or crossing the mountains.

These biker types almost always have a backpack with drinks, snacks, a repair kit, and a change of clothes with them. The natural experience, athletic aspects, and the feeling of community are combined together.
"These riders want the best support from their bike, both uphill and downhill," says Rieder. The variety of manufacturers when it comes to equipment, geometry, and choice of components is highly diverse.

Making use of festivals, testing bikes, and being aware of one's own preferences – here, the World Cup-winning rider concurs with Jauch and Simai – are especially important. There are also many ladies' models for female riders, especially in this category. 
Mountain bikers who want to further optimize the fun of the ride downhill, or who often want to traverse more demanding terrain, turn to the trail bike. This variety is a bit more maneuverable, and offers more leeway and easier handling in the spring range and dampening.

The transition between all-mountain, trail, and endurance bikes is fluid. The question of 27.5 or 29 inches is also very important for these mountain bikers, and heavily depends on both body size and personal preferences: smaller and more sportive vs. bigger, smoother, and more driven.

The adjustable seat post used to be extra equipment; now it's actually part of the basic equipment.
What distinguishes an AM MTB?
The spring range of the fork is at 120 to 140 mm
The tires have to be all-rounders, and combine fun of the ride with a good grip, safety, and traction
The price is 1,400 euros and up
The weight lies at 10-11 kg up to 13 kg.
4. The endurance mountain biker

These mountain bikers don't care whether they get to the trail entrance ten minutes sooner or later, the main thing is that they get there, are able to chat comfortably going uphill, and that the trail is fun.

Things get serious going downhill; this is when performance is important. Little jumps, technical terrain, and speed are the ingredients for a good enduro-tour. A shuttle or the lift are often gladly use as climbing aids.
"Four years ago there was a real enduro hype," Simai remembers. Jauch thinks that the industry has benefitted, since this category has all but closed the gaps between the downhillers and the cross-country riders.

Enduro-riders cycle with a backpack, and usually also pack knee and sometimes elbow guards for the downhill. Since then, special helmets have also made their way onto the market. An additional chin protector transforms a touring helmet into a full-visor helmet.
The majority of endurobikes have 27.5-inch wheels. Bikes with 29-inch tires are also offered for larger riders. For Simai, enduro-MTBs are the best technically engineered mountain bikes, because riders demand a lot from the bike.

They have short chain stays and steep seating angles for a comfortable uphill and lots of spring range for the sometimes steep, rough, or muddy downhills.
What distinguishes an enduro-MTB?
The spring range of the fork is at 150 to 170 mm
The tires have to have a good grip and work in wet conditions. A broad profile increases protection against failure.
The price begins at 2,500 euros.
The weight is between 12 kg and 14 kg 
5. The freeride mountain biker

This rider can primarily be found in the bike park; if necessary, he or she will also push up onto a slope. What also generally applies here is that the boundaries between enduro, freeriders, and downhillers are fluid.

That means that those who look will also find freeriders taking to reputable uphill stretches. In comparison to enduro, however, these bikes have larger spring ranges in the fork and cushion.
Freeriders wear protectors on their knees, elbows, upper bodies, and a full-face helmet. "In this category, the bike's relatively steep steer angle makes it a bit more zappy than a downhiller," says Jauch. Jumps are also important when riding.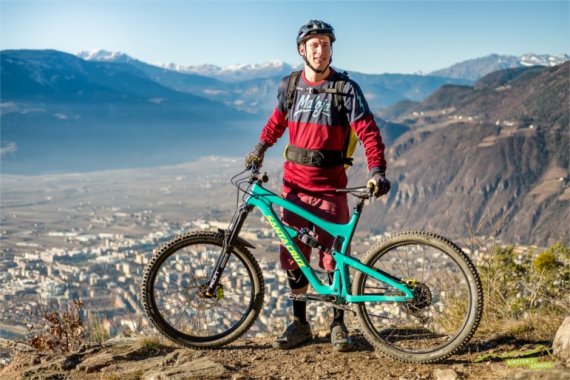 Suspension forks – as opposed to the downhill bike – often have a simple triple clamp. This makes the mountain bikes lighter and more flexible. For Simai, a major topic in this bike sector is the durability of the parts. This is why there are also bikes that sometimes run without a gear shift, that is, as a single speed: "Because you're hardly doing any peddling in the bike park anyway."
What distinguishes a freeride MTB?
The spring range of the fork is between 170 to 200 mm. This is also true for the cushion
The tires are failsafe, have an aggressive grip, rough studs, and sometimes weigh significantly more than a kilogram
The price is 2,500 euros or more
The weight varies between 15 and 18 kilos
7. The downhiller

"That's a rider like Jasper," says Simai, "The fuel valve is always at full." The bikes are very output-oriented, and place value on maximum downhill performance. Going up is no longer an issue, since the gondola or the shuttle takes care of that.

"In contrast to freeriders, downhill bikes have a flatter steering angle and are weight-optimized," says Jauch.

Downhill riders value optimum line selection, and work not just on the bike setup but also on their own athletic capabilities. The suspension fork has a double bridge in order lend it more stability.  
What distinguishes a DH MTB?
The spring range of the fork is usually at 200 mm. This is also true for the cushion.
The tires are very failsafe, have an aggressive grip, rough studs, and sometimes weigh significantly more than a kilogram
The price is 3,000 euros and up
The weight oscillates between 15 and 16 kg