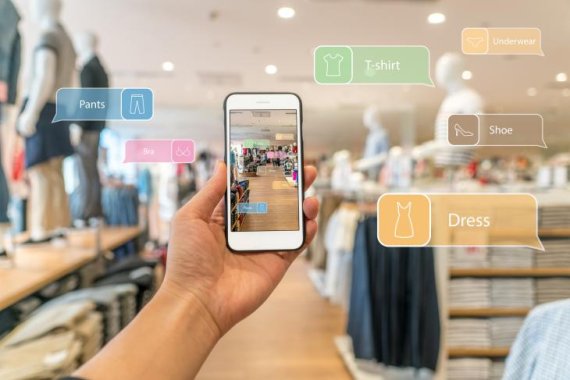 Mr. Fischer, please sum up for us where the idea for the Digital Readiness Check came from and how it came about.
To cope with the radical changes in the sporting goods industry due to digitization, retailers and manufacturers have to face the digital transformation. However, to accomplish this, decision-makers such as the CEO and senior executives need to have a general idea of what it actually means to digitally transform a business, in other words, which skills, resources, and changes are needed to do so.
As a university and college professor and owner of a marketing agency specialized in e-commerce and online marketing, I can see how difficult today's businesses find it to respond to this. In our consultancy services, we notice all the time that customers don't understand much about digital readiness.
Because people only see small parts of a complex topic?
Digitally transforming a business doesn't just mean setting up a website or opening an online store. It's for precisely this reason that we wanted to remedy the situation and provide the industry with a workable model that gives a comprehensive view into which areas a business should have on their radar to really be "digitally ready" and steer their company towards success in a time of digitalization.
The starting point is always choosing an area of the business (retail and manufacturing) that enables the CEO and the management team to identify the digital progress of their company and recognize gaps and weaknesses that must be acknowledged for success.  The current range of models on the market assessing digital readiness is very diverse. In the last few years management consultancies, universities and software manufacturers have developed models with stronger and more scientific foundations. Complexity is the problem for many models, which ends up discouraging many medium-sized companies from using them.
That's why our researchers from the University of Applied Management (Prof. Andreas Schöler, Marina Fischer M.Sc., Prof. Karl Peter Fischer) did a content analysis of 71 digital readiness assessment models from science and practice, as well as a cluster analysis, which goes through the dimensions used and develops a Digital Readiness Check from this.
Who is the check's target group and how do users benefit from it?
Our digital readiness model was customized and optimized together with Messe München for the innovation project ISPO DIGITIZE, aimed at retailers and manufacturers. The DRC questionnaire being developed as part of this work should include relevant dimensions that are especially helpful to retail companies and manufacturers.
It is a simple toolkit for non-specialized, board-level management and executives to give an overview of all aspects of issues related to digital transformation on the radar but not to delve any deeper into individual issues at this first stage.
What is the focus on?
To measure a business' digital readiness, so-called digital maturity models or digital readiness assessments are used. Identifying and analyzing the digital readiness of a company is worthwhile and useful to them for the following reasons:
It's a holistic measurement of the digitization status of a business for a first siting

Optimization potentials are identified and prioritized: Where, to what extent, and in which order should the development of a company be done?

The basis for developing a transformation roadmap and for transforming essential skills and resources

Differences in perception between managers and department heads within their own company

Possible benchmarking: Comparison of digital readiness in view of competitors

Raising awareness of the challenges and opportunities of digital transformation

,

Development of recommendations for action

Measuring progress and success in the framework of digital transformation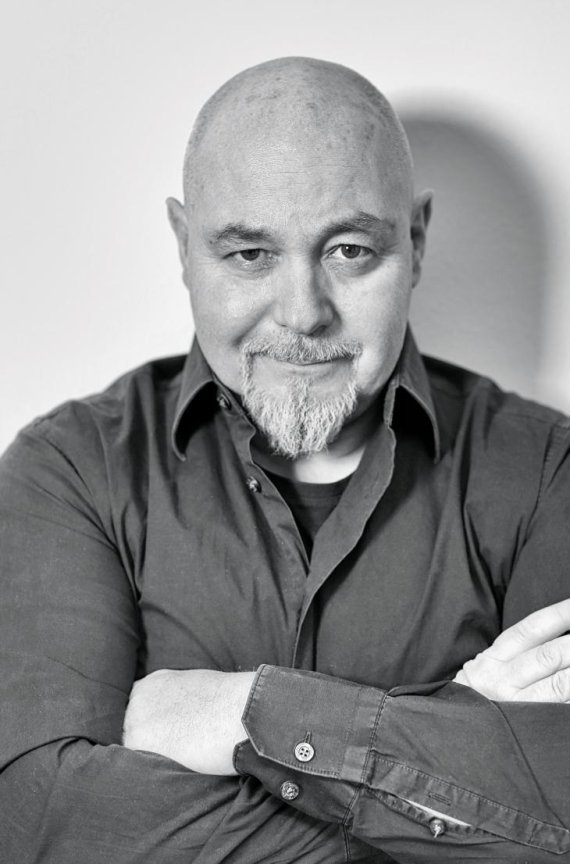 In your opinion, what are the three biggest challenges overall in the sporting goods industry with regards to digitization?
Players in the sporting goods industry have to learn to respond to the latest changes. We all know we're living in a time of change. But the problem is that people want security and for things to stay as they are. There is fear of the unknown and for this reason we hold onto things of the past. We cling onto our old, well-mastered ways of doing things in the hope that they can overcome the challenges. But our old weapons have become blunt. Digital transformation is about separating ourselves from what is old hat.
Everything must be tested – the business model, the way communication is done with stakeholders, touchpoints and your own skills, competencies and potential.
That means:
To finally be proactive, shape your own future, and reinvent yourself.

Find a digital strategy that allows you to survive alongside platforms and the big online players

To build up human resources – how do I make my colleagues digitally ready?
In comparison to other industries where does the sporting goods industry stand in terms of their progress in the digital field?
The retail market especially, but also many smaller manufacturers in the sporting goods industry, seem to be frozen in some sort of shock.  If you take a look at current studies, physical stores are massively lagging behind in the area of their business model, online marketing, and online sales channels. Many retailers neither have a homepage nor are they are even registered in standard directories like Google, Google Maps or werliefertwas.de. They practically don't exist on social networks and the importance of search engines like Google, YouTube or Amazon is not being recognized. They miss out on new technologies and don't bother with megatrends and the needs of their customers.
Which technologies, trends, and innovations can we expect to appear in the next five years?
Even today, the possibilities for information and communication have grown considerably thanks to digitization: Today's target groups are using a variety of new digital technologies and online services (search engines, in-store apps, websites, online stores, travel portals, or review sites), to get information in the pre-purchase, purchase, and post-purchase phases. The high processing power of mobile devices and permanently-available high-speed internet will allow consumers to access necessary purchase information anytime and anywhere. As a result, instead of sellers having superior product knowledge, the buyer now has the upper hand. This information asymmetry will be a tough challenge for everyone involved. Just to mention a few key words:
Increased customer focus: providing dynamic and customized content

Mobile First

Digital assistants

Virtual/Augmented reality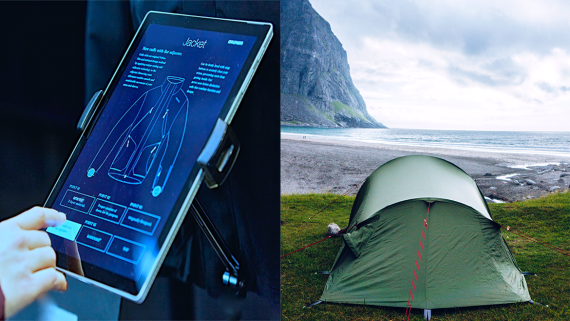 In which areas will the user/buyer ultimately benefit the most?
Current and potential customers are becoming more and more powerful. Traditional, pushy, attention-seeking adverts are just falling on deaf ears on social media. The anachronistic "impact model" which tries to grab attention by violently and boldly drilling in the message is outdated nowadays in many cases.
Particularly in online communication, the provider (retailer) have to mold their information to their environment, thus showing more interest. Those who manage to make the right touch points need to act less in a "in your face" manner to be noticed.
Overall, it is clear that digitization offers enormous potential regarding communication for companies who want to have a personal and individual approach to their customers. They can then have a competitive digital advantage from this significantly more efficient market development. But the responsibility of how they deal with these opportunities also increases.
In the end it is the customer who benefits as they can find products that really interest them more quickly via increasingly intelligent search engines. The domain is still the internet. Customers are not just searching for specific things or comparing prices, they are people who want to be inspired and enchanted. The customer experience is paramount here. In my opinion, there are still opportunities in the analogue world.  Depending on their agenda, the customer will be able to make use of both worlds.